By Garland Pollard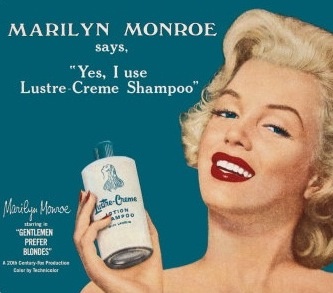 NEW YORK – Need a new brand for a product launch? Thinking of starting a company and you haven't established a product name or company name?
The answer is BrandVault, a portfolio of "once popular but defunct" heritage company and product brand names. The BrandVault has 120 of these names, all ready in turn-key fashion for companies that need them.
The BrandVault was developed by the New York branding and marketing company CoreBrand last year. CoreBrand CEO James Gregory said in a release that the project was "a rare opportunity to acquire a classic brand that has been pushed aside through a merger, or some other quirk of business, yet retains tremendous brand equity."
Companies spend enormous upfront costs to develop new names, but they often ditch the brands for many reasons other than brand awareness. BrandVault is positioned to save companies money when they need a new brand; the idea is to harness the old equity in a completely new product that mimics or echoes the old. "The astronomical cost of creating a name from scratch includes; research, name development, and legal research, just to get to the point of having a name without any value," said Gregory.
It's a great idea, but unfortunate that so many brands were lost along the way.
Some of the best known brands on the long list are below:
Hollywood Candy Bar, established in 1912
Lustre-Creme, the shampoo used by Marilyn Monroe
Bowery Savings Bank, which was chartered in 1934. Now that sounds a heck of alot more stable than Citibank!
Cocomalt, a chocolate malt milk drink sold by Nabisco back in the 1940s.
Kool Shake. This was a sister to Kool-Aid, made by General Foods.
Pom Poms. This was a candy made by the James O. Welch Company.
My personal favorites on the list?
Collier's. This was one of the nation's greatest magazines.
Stopette. The original spray deodorant, made famous as a sponsor of all those Mad Men era game shows.
General Cinema. This was my favorite cinema chain, not so much for the actual buildings and movie scheduling, but the graphics that appeared at the beginning of the movies.
Interested in selling or buying a brand name? BrandlandUSA has just launched a classifieds page with brands for sale, and people and companies searching for brands.
More branding stories of interest: