Climax Ginger Ale #1


Student:

Eric Bubash
Brand Problem:

The brand is extinct. Newspaper archives revealed Climax ginger ale was positioned to the social elite but lost steam and later died in the 50's.


Brand Solution:

Reintroduce Climax as the "Ritzy" ginger ale. Allow the archetype to accommodate today's socio-economic realities with a little bit of "Rushmore" humor.
(Note: ad comp for concept only. Would hire professional illustrator for final ad version.)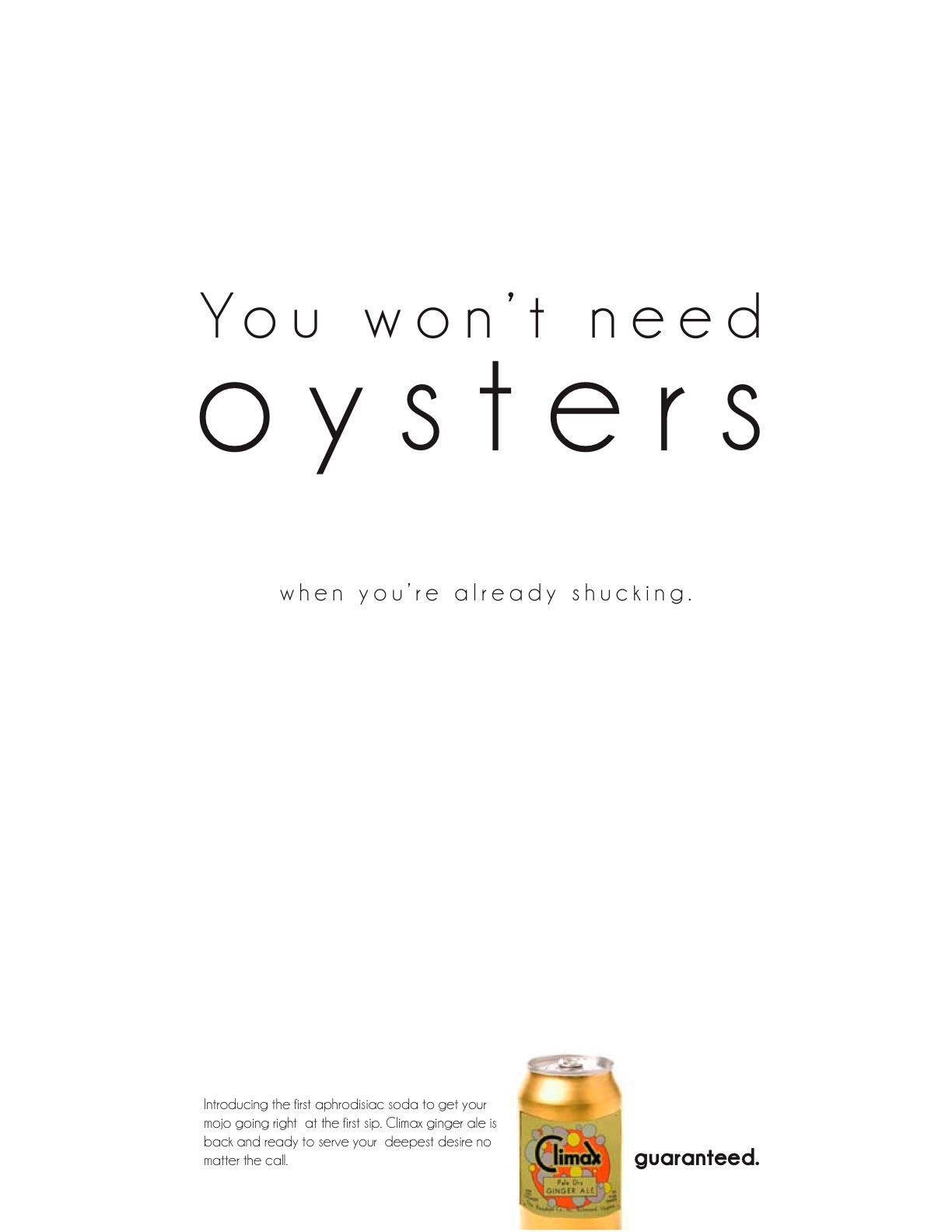 Climax Ginger Ale #2

Student:

Callie Vinson



Brand Problem:

Climax was discontinued due to low sales. Modern primary research revealed that Climax had no perception in the mind of the consumers aged between 30-45. People had never heard of Climax, however, liked the name.



Brand Solution:

Utilize the name of the brand as their primary marketing strategy having Climax ginger ale as an edgy soda brand. Today's younger market would not be offended by the risqué brand name.

















---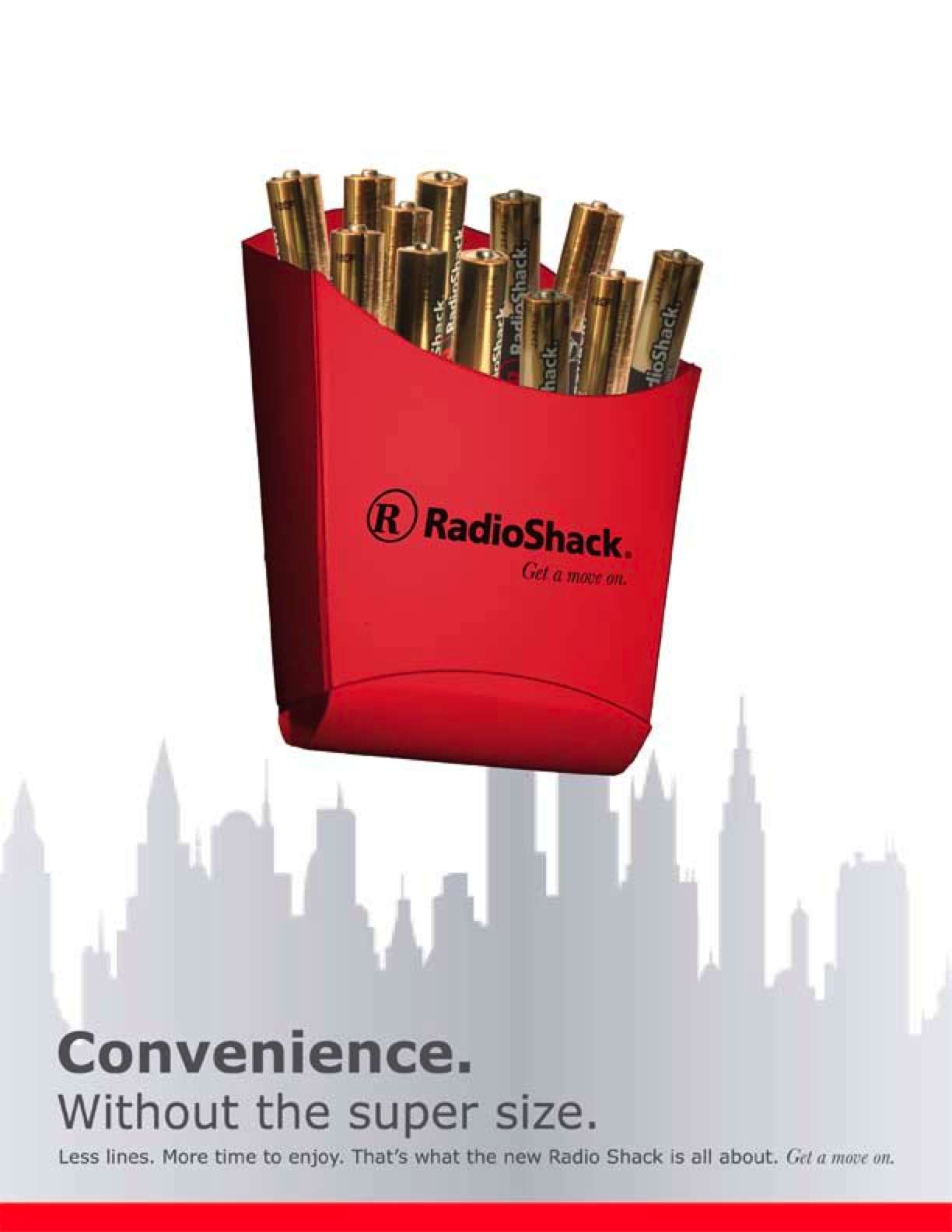 RadioShack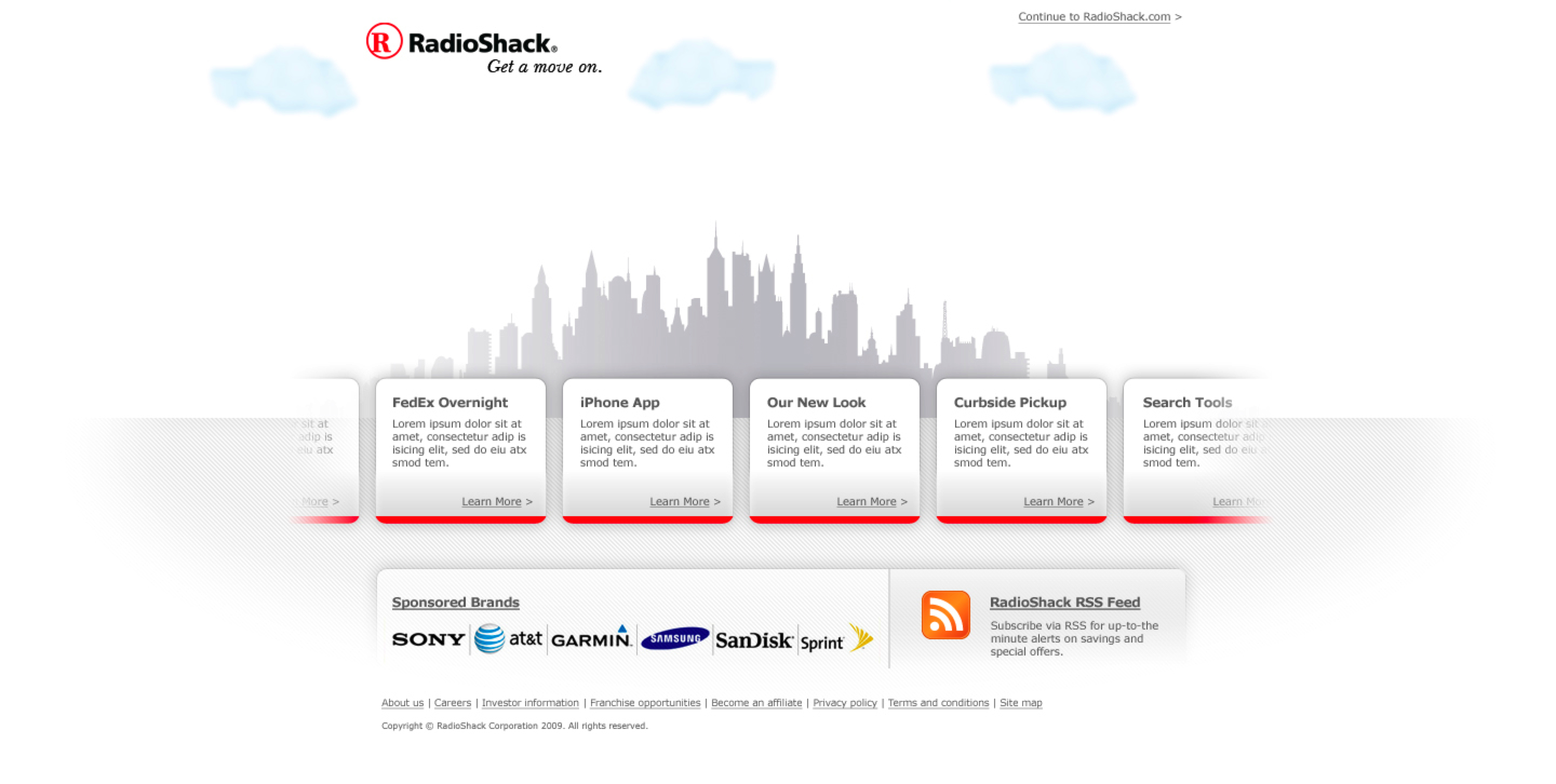 Student Team:

Rodrigo Mitma, Josh Finkelstein

Brand Problem:

Big-Box and online electronic stores are superior in sales. Research shows that the consumer has a negative perception of the brand. Research also shows that people are displeased with employees and their ability to help them.
Weak sales due to big-box and online electronics retailer competition. New primary research indicated poor consumer perception of employee knowledge, which fought the brand's "we've got answers" advertising message.



Brand Solution:

Using the consumers' notion of Radio Shack as only useful when convenient, we will rebrand Radio Shack as the convenient store. This will reposition Radio Shack as the alternative to big-box stores.
Focus on how the brand allows consumers to "get on with their life" instead of shopping.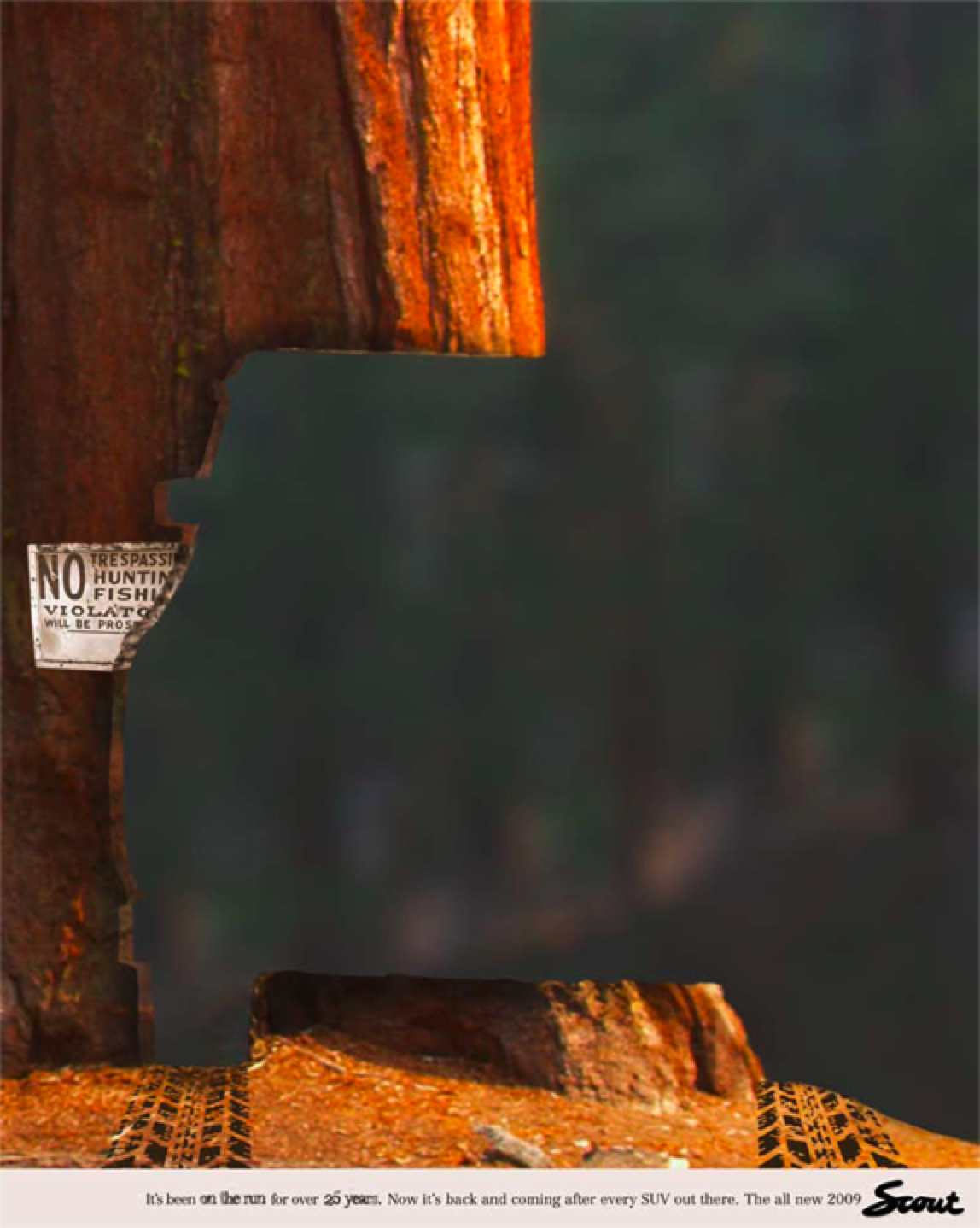 International Harvester Scout

Student:
Trish Cobb and Sheena Kocher
Brand Problem:
The IH Scout is non-existent today in the consumer's mind, not surprising because the last IH Scout was manufactured in 1980. After surveying 23 people, both males and females, ages 16-35, two people knew what the IH Scout was.
Brand Solution:
Since the IH Scout held no place in the consumers mind, it was all right to completely make it a different SUV. Position the IH Scout as the "rebel" SUV, going where the consumer wants to go, and not sticking to the path created for it.