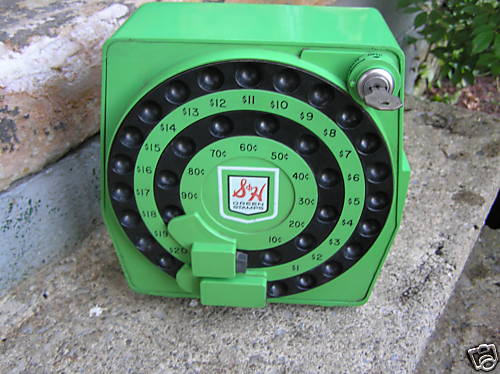 Yes, it was for Life's Extra Pleasures, and if you are of a certain age, you will remember the green machines like this that sat at the end of supermarket aisles. Some chains had Gold Bond, but S&H was better.
This one is for sale on eBay by seller kwayrbo. We really don't need it around the house, but sure did think it was a great artifact of mid-Century America.
The S&H stood for Sperry & Hutchinson.
When the clerk twisted the thing, didn't you always wish she would give you a little bit EXTRA?