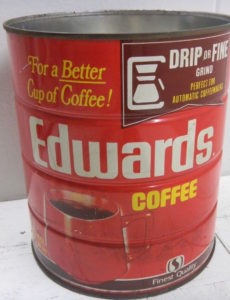 PLEASANTON, Calif – House brands seem to be all the rage these days. They go in and out of favor at grocers; these days national brands seem to be the brands that are on the outs. Apparently, part of the acquisition value of Whole Foods for Amazon was their experience with house brands (particularly the 365 brand) and independent startup brands.
Most large retailers are in the business of cultivating house brands, including Dollar Tree, which slaps a new brand on just about everything they sell. Often, it is just a "TM" rather than registered, but nonetheless, it makes too much sense to use house brands. When consumers trust a store, they also trust the brand.
However, some companies have just let their great house brands grow fallow, and that is a missed opportunity, one that Safeway counsel Robert Gordon might investigate.
After decades of retrenchment, Safeway is now on an expansion trip, and they have a few select house brands they are using. Sadly, because the Safeway company's identity has been changed so much in recent decades, many house brands were lost, though they continue to promote the use of Lucerne. Safeway back in its heyday had dozens of great house brands, most of exceptional quality. These include Bel Air frozen foods, Crown Colony spices, Mrs. Wrights baked goods, Cragmont soda, Town House canned goods, Scotch Buy (bargain stuff) and Edwards Coffee.
I have a personal interest in Safeway; they were omnipresent in Virginia, including a location on the Northern Neck in Kilmarnock, in Richmond, and in Tidewater. Interestingly, in the 1970s, a small town like Kilmarnock had a full line A&P and a Safeway across the street. Today, the Kilmarnock Safeway has gone independent, and is now the Tri-Star.
We wrote about the Safeway private brand universe back in 2009.
Of all the brands, Edwards Coffee was the gem. It was a gem not only because the coffee was good, but because it had a whole empire of actual coffee processing locations behind it, and a consistent taste, which was moderate compared to today's Arabica beans, but flavorful enough to compete with other brands that were sold on Safeway shelves, including Maxwell House.
Safeway Grows Again
Today, Safeway is growing again, and stores are reopening and other chains like Albertsons are being rebranded as Safeway, as Safeway is an internationally known brand, even in the U.K. and Saudi Arabia. Here in Florida, they are reopening old Albertsons as Safeway, which is a smart move as much of the Florida population is familiar with the brand, having grown up with it in the West, Northeast and/or in the U.K. and Canada, where may Floridians hail from.
One of the challenges, however, is that Safeway is part of the privately owned Albertsons, and one of many grocery store brands owned by Albertsons. Because of these frequent mergers in the last decade, Albertsons has had a big pile of former store brands that they did not have the ability to manage. In this tumultuous time, tens of dozens of useful brands like Edwards were jettisoned and lost. We hope former recipes and production info was not lost, however, and these products could well be relaunched. What is needed is a total review of all the house brands of the Albertsons empire, and assessing the history of the greater ones to see if they could be used in all stores, or just used in certain formats. There is much unlocked intellectual property there.
This process might start with a simple inventory of all the various Albertsons empire store brands, assessing their identity, last time of use, quality legacy, current trademark status, current market for the product and the like. This could take only a few months, and not only unlock value on their own, but help to continue to burnish the improving retail brands.
The reality is that grocers need store brands to sell on their shelves, and they might as well have their own unique universe. After the brand review and inventory, they could take a simple "slap on" strategy which means products are not proposed as unique, and no marketing support is offered the brands other than being on the shelves, taking an iterative view of how to relaunch. Or they could take a moderate strategy, which would mean that some brands get some extra marketing support, while others just are used on shelves. A more aggressive stance would be to assess the brands as a stand-alone entity that might get significant Cerberus support and investment equal to other retail divisions, so that it might be spun-off on its own as a company one day.
No matter what else it does, Safeway should revive Edwards, not just because I liked the coffee and have not had it in years, but because it makes tremendous business sense as coffee is one thing people keep buying no matter what, and the coffee operation is large enough to be able to be a separate company of its own.
We found a history of the Edwards brand online. It was obviously written by the Safeway p.r. department back in 1959. What it sounds like today is a blueprint for a revival, as well as a description of how the brand grew.
History of Edwards Coffee
Just as the early history of Safeway is a story of a few pioneering people, so the history of Safeway coffees is the personal story of Dwight Edwards. When Edwards retired from Safeway in 1956, he had completed 25 years of active association with the company and 40 years of devoting his business life to coffee. Dwight Edwards Co. was established in Portland. Ore. in 1904 by his father, Dwight Edwards Sr., an importer, roaster, and packer of coffee. In those days, coffee was distributed by horsedrawn wagons. Edwards helped many a delivery start on its way and virtually "grew up" in his father's plant. This practical experience enabled him to assume management of the company upon his father's death, when Ted was a junior in college.
The year was 1915, the same year that Safeway's parent store was founded by M. B. Skaggs at American Falls, Idaho. With the growth of cash-and-carry grocery stores, Dwight Edwards Co. began more and more to supply their packaged coffee to stores. The young manager became convinced of the need that a coffee roasting plant of its own would offer great possibilities to a chain store system for quality control and marketing efficiency.
In 1931, he sold his company to the organization which was to become known as Safeway Stores. Inc. Edward's Coffee remains the company's premium brand vacuum-packed coffee today. As a Safeway executive, Dwight Edwards continued his principal interest; the development of the finest coffee blends. Edwards was a familiar figure in the daily coffee-lasting sessions. Over the years. Edwards visited nearly every coffce-producing country in the world, gaining firsthand information about the characteristics of coflee from each principal production area.
At the time of his retirement, Safeway operated seven modern coffee-roasting plants in San Francisco. Los Angeles. Portland, Denver, Dallas, Washington (D.C.) and Vancouver, B.C. Last month, it was announced by D.B. Kane, the Los Angeles division manager, that Safeway roasted its billionth pound. To celebrate this event, a colorful "Golden Coffee Can" promotion was featured in more than 2.000 Safeway stores in the U.S. and Canada. And it all began when the Dwight Edwards Co. men hitched up their wagons and set out to sell coffee!
Safeway recently roasted their billionth pound of coffee —a feat which had its start when personnel of the Dwight Edwards Co. hitched up their wagons and set out to sell coffee gateway purchased the Edwards firm in 1931, with Dwight Edwards, son of the company s founder, remaining a Safeway executive until his retirement in 1956.
Below, some 1980s ads