Consolidation has ruined the radio industry, destroying the legacy of generations of independent radio stations, and local radio voices.
But a new (but very old) idea has come back to possibly rescue the industry. It is the advertiser owned radio station. Over a century after the founding of radio in the U.S., the advertiser-owned radio station has returned, the result of souring radio station valuations, new technology, and wise owners who see potential in overturning the bland programming of radio chains.
The flagship advertiser-owned station is WABC AM 770, rescued and revived in 2019 by John Catsimatidis, who is best known for his ownership of the Gristede's Supermarkets and D'Agostinos. In 2019, the billionaire purchased WABC for $12.5 million in cash. It was a masterstroke. Not only did he gain a forum for his Republican political interests, he bought a permanent advertising platform for the price of a few major regional ad campaigns. He also bought a promotional vehicle to support dozens of local charities, many of which have been ignored by radio stations.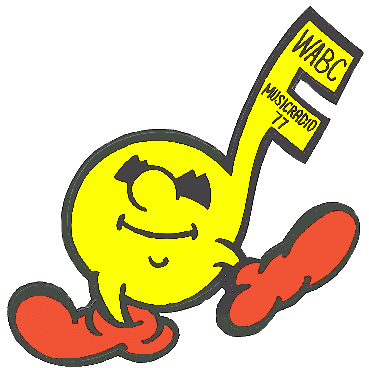 Compared to the over-programmed and pre-recorded stations of the big radio station companies, WABC is packed with all sorts of talk programs, including music programs. On the weekends, Joe Piscopo hosts a Sinatra show called Ramsey Mazda Sundays with Sinatra; and Tony Orlando hosts a music show, with sponsor Goya. A brilliant product placement, by the way, as it matches a cultural icon, namely Tony Orlando, with the food Goya, which is one of the major products at Catsimatidis' grocery stores.
Unlike most talk radio stations, they are not afraid to play music. Cousin Brucie has returned; they rebrand the station "Musicradio 770" on the weekends. While there is plenty of conservative talk, they keep it fresh, with shows from Anthony Weiner, Dominic Carter, and Bo Snerdley aka James Golden, who was Rush Limbaugh's right-hand radio man.
The cancel culture of the left might seem to be an argument against this idea. But because WABC is a call-in station, and everyone theoretically has a voice on radio, it helps to show and position his Red Apple Group as a an advocate for free speech.
But WABC is not the only advertiser-owned radio station. In Sarasota, there is WSRQ, owned by LECOM, the Lake Erie College of Medicine. The college purchased a Sarasota radio station in 2018 to promote their presence in Sarasota, not only for their course offerings, but to position themselves as an institution. The idea of universities owning radio stations is not new either; when FM started, it was colleges that grabbed the first licenses, creating what is now the stations of NPR.
Some universities gave up their radio stations when they shot up in value in the 1980s, such as WRFK, which was owned by the Union Theological Seminary in Richmond, now Union Presbyterian Seminary. They sold it, took the cash, and were left without a voice in the community. Radio station valuations now offer an opportunity for educational institutions to get back in radio. And with AM, valuations are so cheap that private high schools can now purchase and run most AM stations.
A New Industry
In the early days of radio, investors had no idea what the future of radio would be. Few would invest. But there was one group that did understand it. The advertiser. Some of the greatest radio stations in the U.S. were started by advertisers, and the greatest radio and TV network, CBS, grew through the efforts of William Paley, a cigar maker whose first entry into broadcasting was to promote La Palina cigars.
Generations later, car dealer and team owner Red McCombs created what would become Clear Channel (which he co-founded in 1972 with Lowry Mays) by purchasing the San Antonio, Texas radio station KEEZ-FM, for $125,000.
WEAF, later WNBC and then WFAN, created an identity by popularizing the single sponsor program. There was the A&P Gypsies, Ipana Troubadours, Champion Sparklers, Cliquot Club Eskimos and the Atwater-Kent Entertainers. They also created the Eveready Hour, sponsored by the National Carbon Company. It was the nation's first large-scale radio variety show.
Looking back, some early advertiser radio stations from across the U.S. include:
WRVA, of Richmond, first owned by Larus & Brother Tobacco, and the home of Edgeworth pipe tobacco. It is now owned by Audacy.
WSM of Nashville. Today, the station is owned Ryman Hospitality Properties and it is at the Gaylord Opryland Resort & Convention Center, where visitors can look into the station. But it was originally owned by the National Life and Accident Insurance Company, and it was used to promote life insurance policies on the Grand Old Opry.
WDZ is the The Decatur, Illinois station founded by James Bush, a commodity broker who operated the James Bush Grain Company. It is now an ESPN radio station.
KKOL of Seattle was once owned by the Rhodes Department Store, as were many early radio stations. The station could promote the store, as well as the sale of radios and records in the store. The station is now owned by Salem Media.
WLS stands for World's Largest Store, as the station was started by Sears, as a promo for their offerings. It was later owned by Prairie Farmer magazine, and then ABC and now is part of Cumulus.
Today, one national NFL ad can cost about $500,000, and regional radio budgets are much more. The reality is that for the price of a yearly radio budget, you can actually buy a radio station in your market, and use it to your heart's content. Certainly, it is not the easiest course for advertising, but it has a number of benefits:
It positions you as a supporter of the community, and you can use it to promote dozens of other charities in the community.
It acts as a permanent billboard for you and your company. It essentially allows you to not only advertise yourself for free, but to start an in-depth conversation with your potential customers.
It gives you an in-house production house and ad agency. All the equipment is there. It also lets you set up podcasting and internet streaming. Think of it as a home for your online efforts.
The F.C.C. recognition as a broadcaster also gives you special rights, privileges and responsibilities. As the F.C.C. is understood today, the burdens of their regulations are not high, and the benefits, including first amendment protections, are important. This could make radio stations the ideal partners for all sorts of internet-related companies such as web hosting companies and video services like Rumble.
In recent years, it has been religious institutions that have purchased radio stations for growing networks like Catholic Relevant Radio. But there have been other purchases, including individuals:
In Palm Springs, Calif., local internet entrepreneur Brad Fuhr bought KQPS 103.1.
The Villages, a giant homeowner association and town in Florida, owns WVLG as a promotional vehicle and neighborhood newsletter.
Conservative commentator Todd Starnes bought the Memphis radio station KWAM for a reported $685,000.
Other influencers who have had trouble with being de-platformed on Youtube and such might find that a small radio station would give them the opportunity of a full studio, as well as first amendment protections. Many of these influencers such as Charlie Kirk, Jack Posobiec already have large incomes from social media platforms, and the local radio station ownership could give them a flagship place to operate, as well as connect with their local communities.
But these do not have to be about politics, as radio is about a local community. Retailers like Walmart, operator of WMW radio, would be an ideal single radio station operator. Their programming, with DJ Bo, DJ Kirby Gwen and DJ Chris, is surprisingly listenable. They have plenty of audience as in store music for Walmart and Sam's Club. The ownership of a station in Arkansas would allow them to interview consumers, talk to vendors and discuss news of the company. In the off hours, they could play the store music on air, or develop podcasts with their vendors. The station would be a draw for their Walmart Museum, now under renovation. Their remote vehicle, which visits stores, could die it all together.
Mostly, retailers outsource their in store music, of course, because of copyright issues. Texas based Mood Music picks the tunes at Target; that company is the rebranded Muzak. For retailers, Pandora owns Cloud Cover and SiriusXM offers SiriusXM for Business.
There are many potential purchasers. Regional furniture and appliance retailers would be an easy fit, as they have large ad spends. Insurance and financial brands also would be a good potential purchaser, as would any local service business. Currently, the weekend programming of many stations includes local investment firms, landscape retailers, auto repair and car dealers and such. All of these would be ideal owners for stations.
In large markets, sports teams could also be the ideal owners of stations, as they already have announcer teams, and relationships with local advertisers. Partnerships with large media radio networks can easily fill in the programming gaps. Local master planned communities are a good fit too, as they traditionally have newsletters and other promotional offerings.
Last summer, investors including Lakestar Finance LLC, an investment firm associated with liberal billionaire George Soros, bought 18 radio stations to form the Latino Radio Network. The venture, which has received criticism from conservatives in Miami, was a masterstroke, as it creates a new voice, all in a $60 million cash deal.
Radio station companies today are barely penny stocks, and are either closing up their AM stations and letting their licenses lapse. iHeartMedia, no matter how many name changes, or odd capitalizations they offer up, yesterday ended the day at $2.51 a share. Salem Media group is now .66 cents a share, and got a delisting warning in June. Audacy and Urban One were also on the delist list. All of these companies have tried to become podcast companies, but the efforts have failed.
This puts one of the most important sources of news for Americans at risk, unless new, creative buyers step up and try some of the old tricks.
The advertiser, as lead owner at some of their smaller stations, might be a way for these radio companies to offload some properties, and perhaps keep them as affiliates.
A question for readers. What current retailers and advertisers should buy radio stations and reinvent them? And what are some radio stations in the U.S. currently owned as partial promotional vehicles?