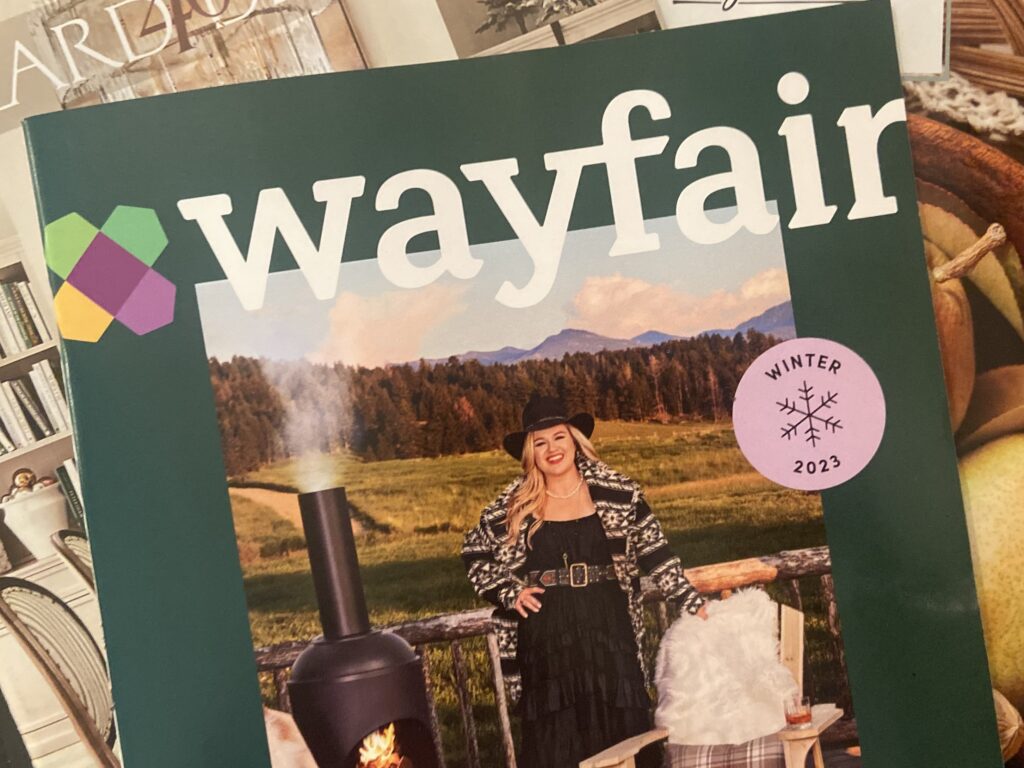 BOSTON – A new Christmas identity for Wayfair's flagship catalog has taken a quite normal turn. In this day, that is a bold step. The look is so bold it even features a sterling silver coffee pot atop a breakfast table.
The flagship carrier for the season and brand is singer and NBC talk show host Kelly Clarkson, whose new The Montana Collection reflects a traditional view of Americana. Wayfair (NYSE: W) offers that the new collection is "vintage classics and antiqued details inspired by the star's ranch home in Montana, just in time for the holidays."
It is an expansion of Kelly Clarkson Home, with new furniture and decor, promising, according to the singer that it is a "reflection of my sanctuary and I hope it inspires everyone to explore new ways to make their homes truly their own."
The use of a single celebrity is a safe way for brands to be wholesome. While the consumer always rewards wholesome, marketing and advertising departments ask for, create and manufacture "edge" as a way to freshen up brands and retailers.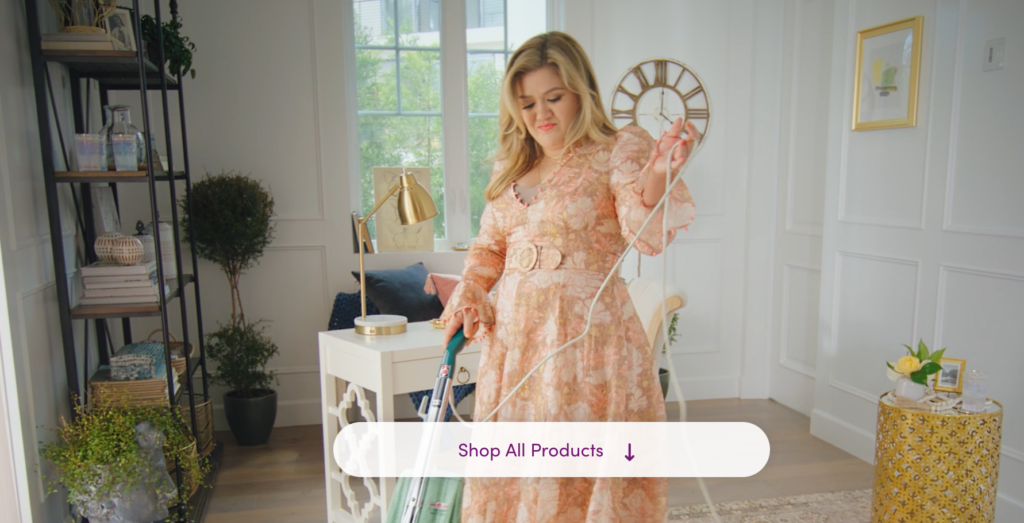 The intelligence of Kelly Clarkson is that she has appeal to all demographic, income and psychographic groups. And for those who do not know her, the merchandise would sell without the endorsement, giving a fulcrum and consistency to the look.
The appearance of anything sterling silver on a home breakfast table is the sort of thing one might have seen on an old Minute Maid breakfast commercial with Bing Crosby.
The company launched Kelly Clarkson Home about three years ago. Chief Commercial Officer Jon Blotner said in a press release that he look with "practical, yet elevated looks and proving every day that beauty and budget really can go hand-in-hand. The Montana Collection provides even more options that will help our customers easily update or transform their spaces, just in time for the holiday season."
The brand celebrity spokesman is the perfect way to negotiate social change. Like previous celeb lines from Cheryl Tiegs and Sears, and Martha Stewart and Jacklyn Smith and Kmart, the presence of Clarkson lets her be the voice for what items are picked. When the celebrity is liked and non-controversial, the staff and buyers at the retailer are necessarily restrained by the partnership.
Target has a similar relationship with Joanna Gaines called Magnolia. It is designed to be an in-store boutique, but its effectiveness at conveying a sense of normalcy was diminished this year by Target's marketing errors in promoting trans-promotional items to children. The error was compounded by a marketing distribution pact with Erik Carnell. Carnell is responsible for dark, Satanic images that are recast in child-like colors reflecting cotton candy and unicorns.
Target (NYSE: TGT) has had a massive drop in its stock price, falling from a high around $260 a share in 2021 to a current $107. The company registered sharp drops in market value after a boycott of its products in May. It further mishandled the process by citing its customers in the reason it pulled the merchandise, citing "team members' sense of safety" as a reason.
The move was a mistake by Target because it missed the mark, but also that it alienated everyday families, its best customers.
In the meantime, Wayfair is up year-over-year, at around a $40 close, after a year ago at around $37. It did have a run-up this summer to $84 a share, and plunged back.
The Clarkson line is not a brand, per se. The Wayfair brands are Wayfair, Joss & Main, AllModern, Birch Lane, Pergola and Wayfair Professional. The company's yearly net revenue was $11.9 billion for the 12 months ended June 30, 2023.