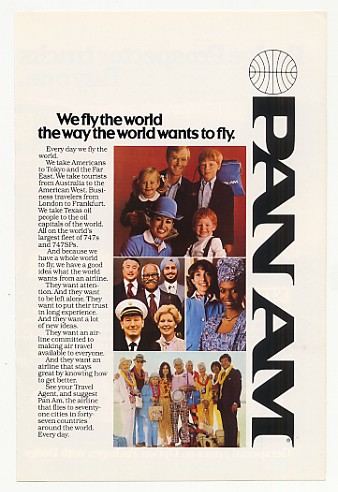 The idea of a brand-life cycle is (mostly) flat-out wrong. Certainly, brands have phases and iterations, but the wholesale jettisoning of old brands by large conglomerates is wasteful, especially in an era when much manufacturing has been sent abroad and licensing, sales and distribution are the remaining competencies of many American companies.
Many brands have been revived from a weak position; foreign companies are geniuses at this, buying up older brands to ease (or trick) into American markets. While many of these brand purchases have been older brands that did not die, a significant number of brands have come back to life in recent years, and captured markets, some small, some large.
Pan Am.

The blue ball died lots of times, and lives on. On trains. On luggage. And on a flight school. Oh, and a meager commuter airline.

Abercrombie & Fitch.

Transformed from an elite sporting goods retailer to oversexed T-shirt retailer.

Best & Co.

While nobody else saw value in the old-line retailer of old-school clothes for kids, Susie Hilfiger did.

Rheingold Beer.

The Brooklyn Dodgers might not return, but their beer did, which is good news, and brilliant marketing.

Mini and Maybach.

Car companies frequently bring back plates; why not bring back entire brands. These European brands came back as if there was no discontinuity.

Fox News.

People thought that Fox News was a new brand extension of the studio, but Fox Movietone News was one of the first news brands of the film era. Our question? When does Pathé News come back?

College of William & Mary.

This might be the second oldest college in America, but it has not always been around. Ditto with Norfolk Academy, the Virginia school founded in 1728. However, a funny little secret. All those years have

not

been continuous.

Vanity Fair.

The famed Conde Nast magazine

Vanity Fair

was born again in the 80s, and found a new market. This also happened to House & Garden, which was retooled and returned. Could McCall's and Collier's be next? Why not.

Rockresorts.

Laurance Rockefeller's hotel brand died in 1999, but came back, though flagship Caneel Bay is no longer a part of the group.

Lilly Pulitzer.

Yes, that resort wear brand became un-hip and died, but the bright colors of the Palm Beach prints are tearing up retail stores and resort shops again.