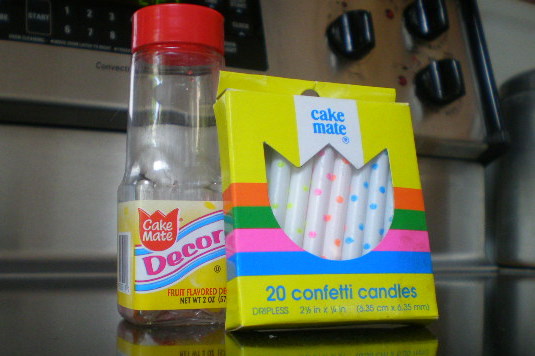 OCALA – For any home holiday, the Cake Mate decoration brand comes out of the pantry. A bit of history on the brand.
The company had its roots with the 1951 founding of The Pioneer Decorating Company. Pioneer was started by Louise Jones Crawford and her brother Bobby Jones in Ocala. In 1970, the two sold the company to General Mills. Cake Mate was for a time associated with Heublein, then McCormick. A more detailed history is at signaturebrands.com.
The big question. What are the little waxy bits that go on ice cream that Cake Mate sells. Are they sprinkles, jimmies or something else?
Cake Mate is now owned by Signature Brands LLC, which distributes and makes other related products including Betty Crocker (under license), Marble Mix Ins and Paas (the iconic Easter egg decoration dye purchased from Schering Plough). Signature is now part of Hero, that giant Swiss jam company.
Want to know more about McCormick, and not Maureen McCormick (that would be Marcia) Read our mention of McCormick's spice check program.