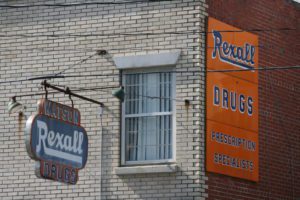 Rexall is back. Not as a store, as seen in the old Joe Garagiola live ad on The Today Show, but as a store brand for Dollar General.
Last March, the retail chain Dollar General said that it would be the exclusive retailer of a newly created line of Rexall-brand products. The Goodlettsville, Tenn. retailer, which has long had a presence on rural main streets near Rexall pharmacies, is in the process of capitalizing on the latent brand goodwill of Rexall, which was once one of the most trusted brands in the U.S. and Canada.
In the March press release, Todd Vasos, Dollar General's chief merchandising officer had good things to say about the Rexall brand. "Rexall spent decades caring for generations of families in communities across the country through its drugstores, pharmacies and by developing high-quality, reputable products," said Vasos in the release.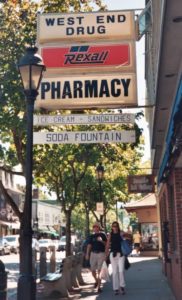 "Dollar General is excited and proud to offer our customers that same heritage of dependable care and quality as we welcome Rexall products to our stores."
The brand will is on over-the-counter medications, first aid, foot care, dental care, vitamins and supplements. The chain is promoting the brand with coupons on register tapes, seen above.
The brand has its roots with Louis Liggett, who formed a drugstore co-operative of independent pharmacies at the turn of the century (the register tape has the founding as 1903). Liggett was a master marketer, and gave strength to independent pharmacies through joint national advertising and radio.
While the chain eventually fell apart, the brand name survived. Even today, the signage of Rexall lived on with many signs remaining on stores across the U.S. Because these signs were not removed, this gave the brand extra visibility and longevity.