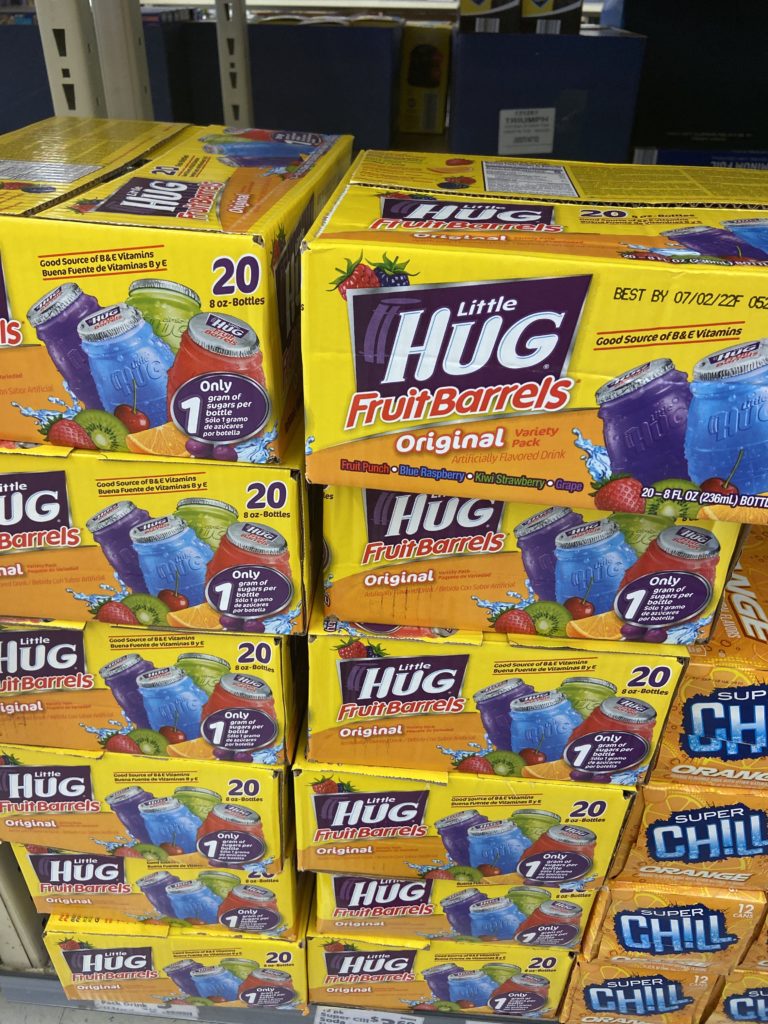 VERONA, Penn. – A good summer drink for kids has water, color, sugar and some sort of taste. Make it cheap, and slightly clever, and you have the perennial bestselling summer treat, the Little Hug Fruit Barrel.
The Little Hug debuted in 1974, when Watergate was the issue, and overtly healthy foods were not a must for kids. It was Kool-Aid time; moms realized that kids that were active needed liquids that were not soda drinks, and they needed something cheap.
Enter the Little Hug, shaped like a barrel and sealed with a bit of aluminum foil. They made many an American summer happy.
The drinks have cult appeal but a bad rap; the company actually cut back on the sugars in the drinks over a decade ago in a brand upgrade and redesign. Vitamins are now added.
Even still, many moms have a scunner for them, and would prefer other more healthy opportunities. But what was genius about them was that they were cheap, did not break, had limited amounts of liquid (no waste), and promoted fluid consumption when kids were outside.
The drinks still have a cult following; the Fox affiliate WFXB of Myrtle Beach, S.C. even ran a segment on them as part of "90s favorites" you can buy on Amazon. The drinks are sometimes used in college alcohol hijincks, though their sister company Daily's Cocktails is its own hijincks producing product.
The brand is a product of American Beverage, originally the Daily Orange Juice Company, Inc. It was acquired for $55 million by the investment firm Brynwood Partners VII L.P and its portfolio company Harvest Hill Beverage Company in 2011. Based in Stamford, CT, Harvest Hill acquired Juicy Juice in June 2014. The Harvest Hill Company makes a slew of packaged food drinks, including Nutrament, SunnyD, Veryfine, Fruit2O, Little HUG and the adult beverage Daily's Cocktails.
Below, a suggested activity during the summer in their instagram feed.