By Garland Pollard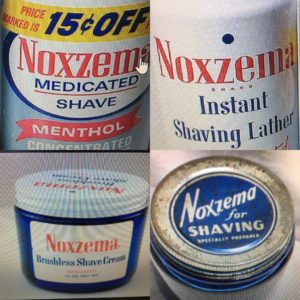 BALTIMORE – There were no big parades in Baltimore in 2014, when Unilever's brand Noxzema celebrated its centennial. It was hardly noticed there, though there were ads for Noxzema cream in magazines and supplements across the nation.
Three  years later, the brand is still around, and the spin-off shave cream is still selling at many grocery stores and drugstores, though the presence of the shave brand is much smaller and there is no advertising to speak of. The main Noxzema brand went from Procter & Gamble to Alberto Culver to now Unilever. Sadly, there is no use for the shave cream at the main Noxzema website; when you put the term "shave" into the search, nothing comes up.
That is a missed opportunity.
Back in the 1970s and 1980s, Noxzema shave was considered a premium brand, so much so that a college friend at William and Mary thought me a bit posh for using it. It was made famous by the nordic model Gunilla Knutson, in that "take it all off" ad that was a sensation across the U.S. By the late 1980s, there were multiple versions including a blue colored medicated  version and a green version that contains aloe. Currently, the white can is the hardest to find. [Read more →]