By Garland Pollard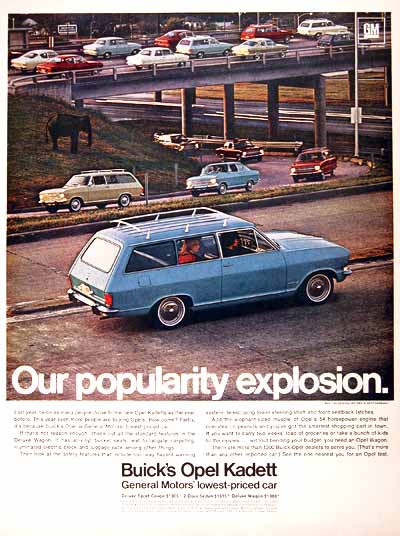 DETROIT – Don't sell the meat department of the family grocery store to keep the business afloat.
There is a horrible thought floating about General Motors. GM would depart from manufacturing in Europe, sell off Opel to a neighbor like Peugeot, and perhaps grab Jeep and shut down the rest of the non-glamorous, uninteresting remnants of Chrysler. If they did this, they will somehow become rich, powerful, smart and influential again, and their execs can jet about the world attending smart conferences, being profitable and just like Toyota.
That idea serves only a few execs and their short-term vision. It does not serve the U.S. car market, which will now only have two big auto companies. It may serve stockholders temporarily. It does not serve dealers, who do fine selling Dodges and Chryslers.
The reality is that fully one in 10 GM cars is sold in Europe under the brands Opel and Vauxhall.
So there are two visions of GM at stake here; one a greatly contracting company that has shed a whopping EIGHT brands in just over two decades (Oldsmobile, Geo, Saab, Hummer, Pontiac, Bedford, Lotus and Saturn). And the second vision, of GM being among the largest, most profitable automotive companies in the world.
Think of it. GM ditched EIGHT vehicle brands. Thats a lot of sales volume lost. Might as well drop the name GM, and call the company Chevrolet!  Even sadder, the last time GM tried to unload Opel, they were in talks with Angela Merkel. Yes that Angela Merkel. Their inability to become profitable in Europe and the U.K. is evidence that they have not fully recovered from their government bailout. It's like welfare. Sometimes the recipient gets welfare for a time, and can escape. But bad old habits remain. [Read more →]