By Garland Pollard
P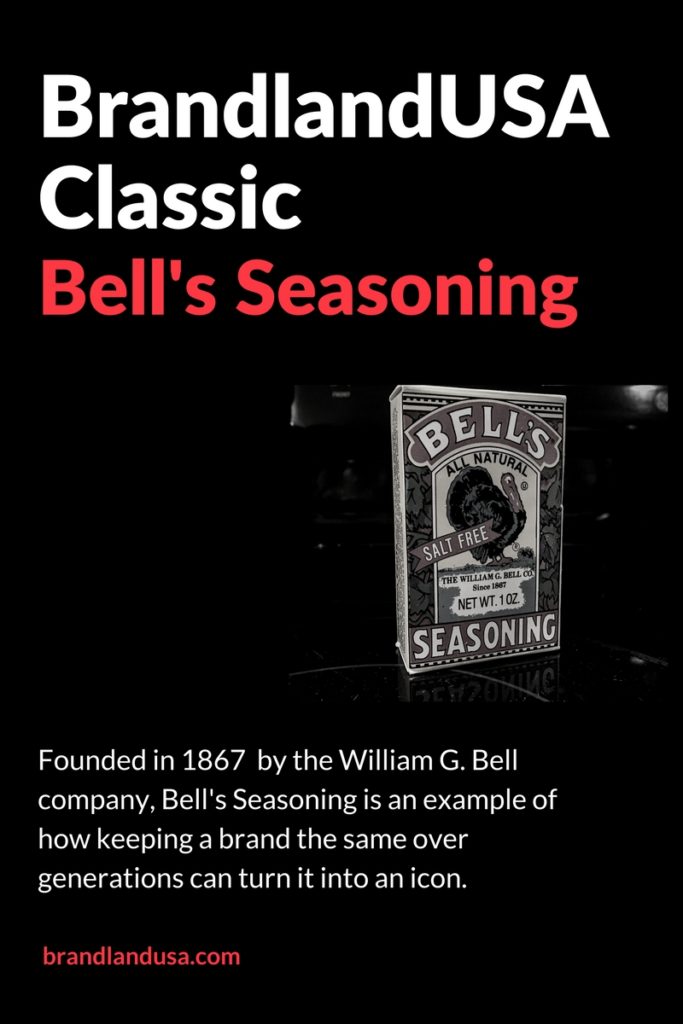 erhap's we should be writing about Bell's Seasoning around Thanksgiving time, but the brand, founded in 1867, is a useful product all year round.
At one time there were dozens of such regionally popular brands; one by one they have been shut down, repackaged, reformulated or forgotten.
Bell's, which is owned by contract manufacturer Brady Enterprises of East Weymouth, lingers on, thankfully. It has a cult following and generations of fans from all income groups. The sister company to Bell's is Bar-Tenders Mixers.
In recent years, the regional brands that have survived, and not been reformulated or destroyed, have had renewed followings. These include Old Bay Seasoning, C. F. Sauer spices and Duke's Mayonnaise. So many others have just been lost inside large companies, or just plain forgotten.
Shelf-stable food brands that are dried or canned make excellent independent brands; they do not require large sales volumes or sophisticated distribution networks to keep alive. [Read more →]