Our reader Pat Seger writes BrandlandUSA to ask the important question.
When will they re-release the Carnation Breakfast Bar?
She pointed us to the blog of pop culture archaeologist and archivist Dan Goodsell, who posted a few images  of the snacks on his blog last year. Not so hot on Peanut Butter and Granola. Sounds way too healthy, much too much like a Nutri-Grain bar.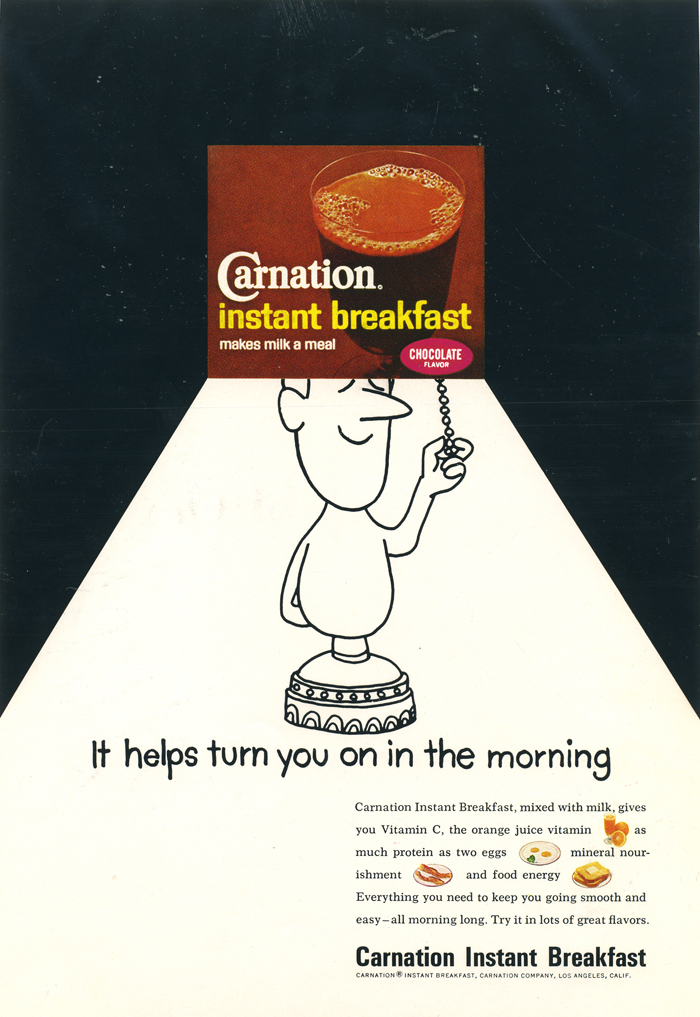 In fact, we wonder what other Carnation products there are that we miss. Luckily, Carnation Instant Breakfast is still sold. And my how wonderful it is to think of a big chocolate drink as a nutritious substitute for a full meal of bacon, eggs and toast. Nestle now makes it. Good.
Look online at www.carnationinstantbreakfast.com for a full array of advertising from over the years.
And then there is a more important question. What happened to Figurines? They were more candy-like, but still for dieting.