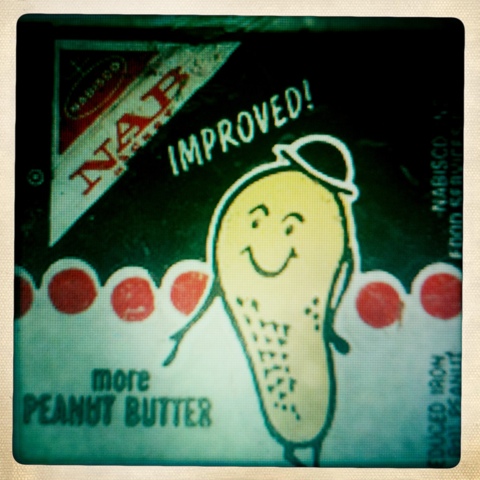 A few years ago, on a Delta flight, I recall an attendant handing out Lance peanut crackers, along with Cokes. How delightfully Southern and declassé, but in a good, circumspect way.
I was curious how such a staple of the Southern diet, namely a Coke and Nabs, could be served on an airline that made such a pretense of being sophisticated. Biscoff maybe, but I could not understand Nabs. Perhaps the Deep South roots of Delta were showing through?
I asked, "How long has Delta been giving out Nabs in flight?"
"Nabs?" she asked.
She did not know what "Nabs" were. I then had to explain that "Nabs" were what most in the South call peanut butter crackers. Lance (and that other brand Austin, owned by Kellogg's) might be the top brands for a peanut butter cracker, but they are all called Nabs because route men from Nabisco used to distribute the Nabs brand for sale at checkout counters and filling stations.
Sometime in the 1970s or 1980s, Nabs by Nabisco were discontinued, and Lance became the dominant brand.
Sadly, I am encountering more and more folk who do not know that packaged peanut butter crackers are called "Nabs."
In primary school (I have forgotten which grade), I recall doing a Warriner's grammar exercise where it came up. Perhaps it was about the use of nouns, or singular or plural; that's not important. The question was something like, "Service stations sell ____ and ____. My good friend Russell Smith gave the answer as, "gas and Nabs." Why of course! Filling stations sell Nabs. That wasn't the actual answer, but everyone in the class had a laugh. I don't know why I remember that. But wish I had the Warriner's Grammar textbook again.
On Facebook, in the Mississippians section, there is a page called "Nabs or Crackers?" Somehow, you can define yourself by what you call these orange crackers. The main food staple of a Southern filling station, the lowly Nab.
The question, though is that Nabisco, while it had bakeries around the U.S., was perhaps more a Northeastern company, though I don't think that many Northeasterners call them Nabs, or think if Nabisco as eastern, as it was national. Perhaps it is that back in the 1950s and 1960s, they didn't spend as much time in filling stations?
Perhaps Kraft, owners of the Nabisco name, might bring back "Nabs" and reclaim their brand equity and legacy?
Love to hear what other folks think. Nabs or crackers?