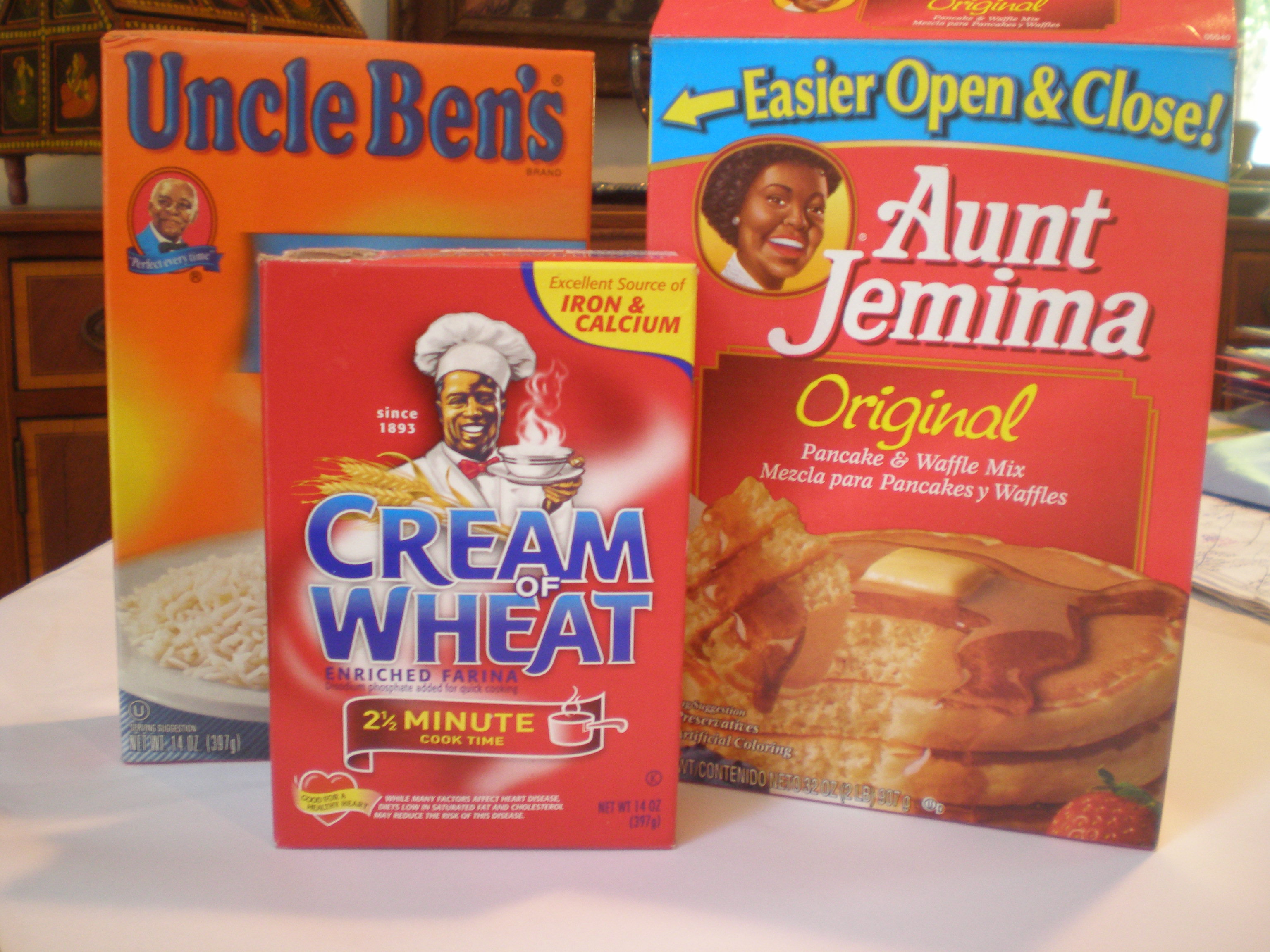 It's quite amazing that Aunt Jemima, Uncle Ben and the Cream of Wheat man still exist on the shelves of America. We call them the Plantation Brand Trio. Somehow these characters have managed to survive the politically correct witch hunts of the latter 20th century.
Having grown up in Virginia in what would probably be considered a plantation (though we called it a farm!), it is always risky for a white former Virginian to talk about these issues. But what is even risker is not talking about them.
We are thankful they have survived for a number of reasons, including the obvious fact that if these products were taken off the shelves, there would be even fewer people of color used in advertising, which is not a good thing. In addition, the images relating to them have been de-plantation-ized. Lastly, two of the three are genuine artifacts of African-American history, as Aunt Jemima and Uncle Ben were real. Perhaps the sting was taken out of Aunt Jemima when the late Murry DePillars, drew his Aunt Jemima in 1968. The pen and ink drawing depicted Jemima busting out of a pancake box wielding a knife. She was free!
Want to read more about the history of the genre? Alice Deck's essay called "Black Cook as Fetish in American Advertising," appears in the book Kitchen Culture in America. The book was edited by Sherrie A. Inness and published in 2001 by the University of Pennsylvania Press. It provides a history of African American images and cooking culture.
Today, African American culture has had the last laugh. Working in the kitchen is esteemed, indeed fashionable, and not looked down upon. Air conditioning and appliances have turned what was once a tedious job into a celebrated career choice. African American women like Edna Lewis turned these silly stereotypes into culinary greatness; white Southern women like Paula Deen have even given the Southern Mama Cook a white-bread makeover. In fact, our only wish is that we could see a few African American celeb chefs on Food Network. Thankfully, there is the show Turn Up the Heat with G. Garvin on TV One.
Who are our surviving aunts and uncles on the grocery shelves?
Want to look for missing brands? Visit the website mybrands.com. They have all sorts of odd brands, including Brer Rabbit Molasses. Another great resource for soul food is the Atlanta site www.AtlantaSoulFoods.com