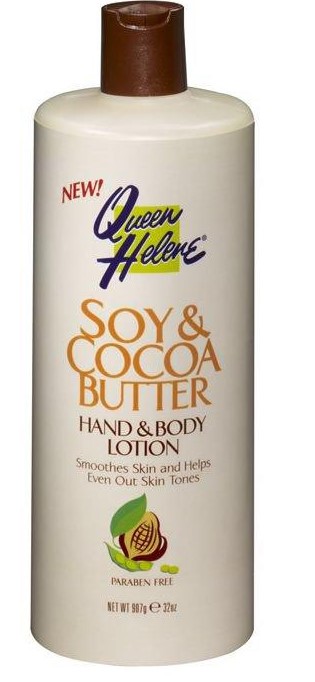 HEMPSTEAD, N.Y. – In the latter half of the 20th century, the New York region became the hub of a far-reaching empire of cosmetics and cosmetics and beauty products. But by the end of the 20th century, many brands and companies, large and small, had disappeared, either neglected by parent companies until they died or were purposefully shut down to eliminate competition and take tax write offs.
One such oddball cosmetics brand that survived is Queen Helene, made by the Hempstead, N.Y. based Para Laboratories. Queen Helene is one of those completely retro brands that never changed, and by the time it was unfashionable, it became fashionable again.
Today, Queen Helene has a cult following not only for its Mint Julep mud masque, but for its Cholesterol hair conditioning cream, which is often recommended by hairstylists. Cholesterol's ingredients are regular moisturizers like propylene glycol and a bit of lanolin. The company was founded in 1930 by Richard Estrin, a salesman for a private label manufacturer. Estrin apparently named the company after his daughter, Helene, who was born during one of his long sales trips. Their company history says that many of the products were formulated by Ina Lee, a beauty consultant. The USPTO says the first use of the brand in commerce was 1936.
The Queen Helene brand completely defies all MBA-type marketing logic. Unwittingly hip, as Spy Magazine used to say. The name reminds of Gladys Kravitz, and the gunk (in a clear tube) looks vile, though it isn't as bad smelling as it would appear. Their Mint Julep Masque is a sort of poultice, and would be good for removing all sorts of carbuncles, aka Canterbury Tales. The graphics are so outdated that they are hip, and the price is cheap. As far as we know, they don't advertise. How do they do it? The stuff has a great word-of-mouth market. The name, writes beauty blogger Metalia on Blogher, evokes a certain woman, but the blogger loves the product:
(Which, by the way, totally calls to mind a blowsy older woman who flounces into your apartment COMPLETELY UNINVITED, wearing shiny housecoats and sloshing her "orange juice" on your freshly-washed floor, saying things like, "Oh, you're such a card, darling!" Not like I ever had a neighbor like this, or anything.)
Today, Queen Helene has morphed itself into an organically based cosmetics company that is a division of Hain Celestial (NASDAQ: HAIN). It seems a good home for the brand, as the Melville, N.Y.-based company has a large number of top health food brands including Celestial Seasonings, Terra, Health Valley, WestSoy, Earth's Best, Arrowhead Mills, DeBoles, Hain Pure Foods, Hollywood, Spectrum Naturals, Spectrum Essentials, Rice Dream, Soy Dream, Rosetto, Yves Veggie Cuisine, Linda McCartney, Realeat, Lima, Grains Noirs, Natumi, Zia Natural Skincare, Avalon Organics and Alba Botanica.