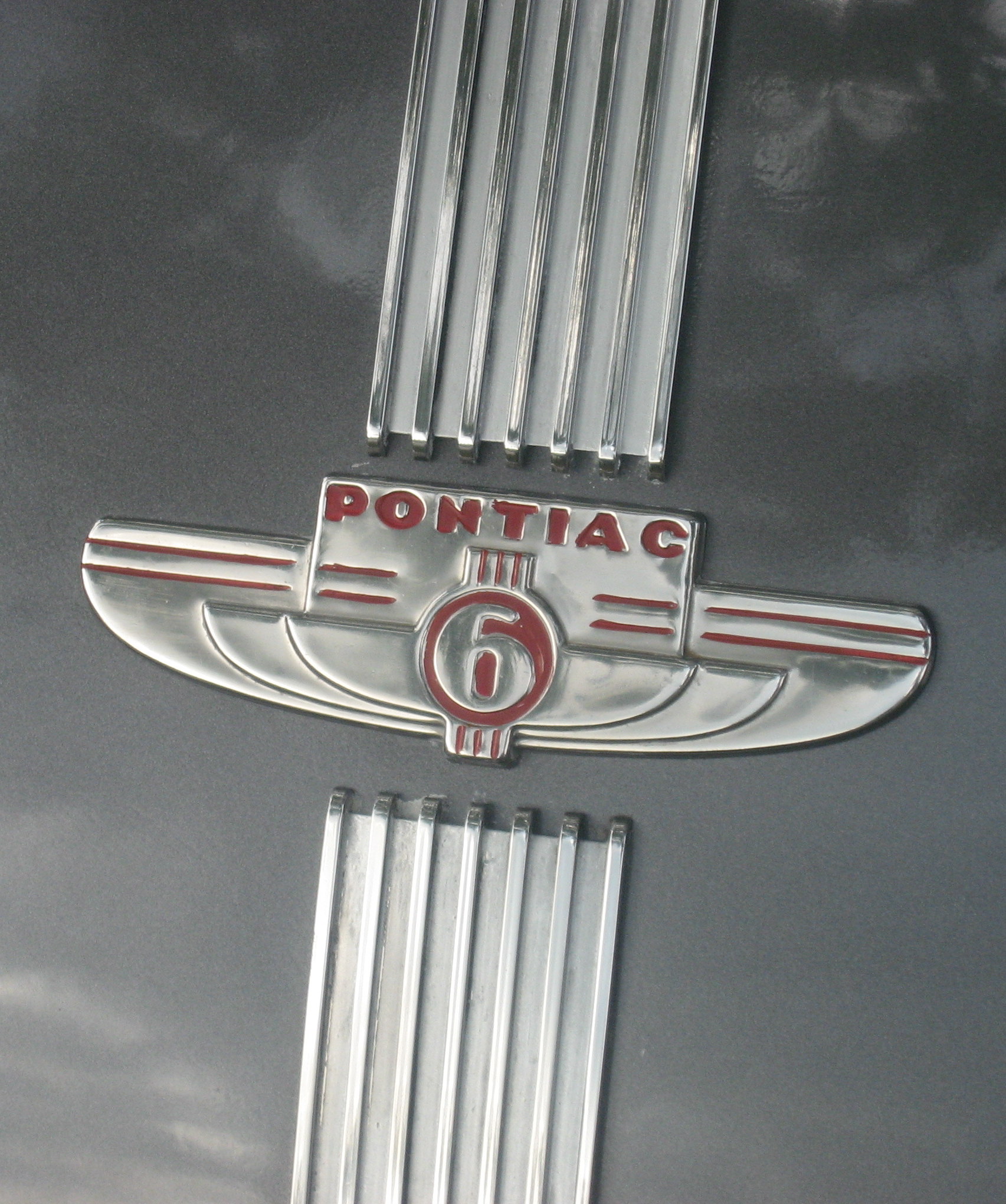 DETROIT – No brand is safe now and General Motors (NYSE: GM)  is indeed in a mess. All the brands are damaged. It should not be this way. All of them lost sight of what their mission was in GM. You cannot have multiple platforms which cost you money and then give every car to every division. That is competing against yourself.
GM did not get in this mess overnight. This is about 20-plus years of bad management, poor marketing, poor decisions and GM being insulated and isolated. It is also due to GM feeling that since they were big and powerful, they could dictate to the public what we should buy. This is not so, as they have found out.
With that out of the way, I could name many things that went wrong. But instead, I will present the GM that I think would work in today's market. In the 1960's when GM was successful, brands were semi-independent and they had fewer models. GM made more with less.
Today, GM must globalize. There must be platform sharing across the world.
Chevrolet will not get every car and every platform. Let me make that clear up front. It does not matter what they are doing at GM Middle East, or at Holden.
Buick will do a complete 360 in image. It will be a risky gamble.
Oldsmobile will return.
Pontiac will live with fewer models.
This new GM will cover every segment of the market and this GM will reach different types of buyers with fewer models.
This GM will have:
A beginning entry level mainstream" American" brand: Chevrolet
A performance brand with an emphasis on affordable performance: Pontiac
An "American" styled brand with an emphasis on technology and "American" styled luxury" Oldsmobile
A entry to mid-level import fighter luxury brand: Buick
A full on ultra luxury brand: Cadillac
A luxury/ commercial truck brand: GMC
The dealerships will be interchangeable. There will be no stand alone Oldsmobile, Buick, Pontiac or GMC dealers. They will be housed at a Chevrolet dealer or next to a Cadillac showroom or together. No dealerships will be added. The metro areas will have fewer dealerships. Some will be consolidated. The rural dealerships will have the brands housed in the same dealer. This automatically cuts down on the number of dealers.
The platforms will be:
Epsilon (fwd)
Alpha/Zeta (rwd)
trucks
Lambda (fwd and awd)
Theta
Delta
Each platform can be lengthened, stretched, shortened or modified to ride according to market segment tastes. Each division will be marketed as they were in the past as a company owned by GM until the GM name can be rebuilt from its tarnished image. The Saturn approach will be used here. The dealership agreements will not be set up like Saturn. In order to get or maintain a GM franchise, certain criteria must be met.
A division roundup
Chevrolet: Mainstream and affordable entry level cars. The sports cars lead into Pontiac. Some of Saturn's models will end up at Chevrolet. The Chevrolet dealers and everyone involved will be re-educated to a higher standard. No more thinking we are bottom feeders and sell cheap cars. The dealerships must be given the same respect as a Buick dealer, with less on the inside. Models include:
Malibu (fwd sedan)
Impala (fwd) (large sedan) ( no bench seat)
Cruze
Equinox
Volt
Beat/Spark
Aveo(total overall make over)
Silverado
Tahoe
Suburban
Zafira
Corvette
Camaro
Traverse
Pontiac: No bench seats or cheap interiors. The beginning of the use of higher materials. Think of it as a cheap BMW, like Bob Lutz said. If you cannot afford a performance Cadillac, this is the way to go.
Bonneville: rwd upper/premium midsized (will fill all the mission of all the old B and H bodies)
Firebird/Trans Am: More features and options than Camaro, with different styling.
Grand Prix: rwd midsized coupe. Think BMW 6 Series and the old Grand Prix from the 1960's and 1970's. A GTO trim level can be spun off Grand Prix.
Oldsmobile: This brand will be the only GM brand with bench seats and the use of the next level of higher grade materials and features. This division is GM's test bed for new technologies. It will be the one with the "traditional" American things like digital gauges and bench seats and velour fabrics. They will soak up the Lincoln Town Car buyers and Grand Marquis buyers, as Ford is leaving the segment. They will also take Chrysler 300 and Toyota Avalon buyers as well. Toronado and 98 will share instrumentation panels like they did in the 1970's. I will not make the assumption Buick and hard line traditional Cadillac buyers will flock to Oldsmobile.
98: rwd or fwd. Will fill the mission of all the old C Bodies (98, DeVille, Park Avenue) with a contemporary twist. GM's only traditional full-sized luxury sedan.
Toronado: full-sized personal luxury coupe. Exactly what it was in 1966 and 1992.
Cutlass/Ciera: The front wheel drive coupe. The only GM convertible other than sports cars will be here.
Toronado and Cutlass will offer bucket seats as an option. If you make Cutlass rwd, it would be GM's only midsized rear drive mainstream sedan. If you make it fwd or rwd, it would be GM's only midsized coupe. A Custom Cruiser wagon is a possibility as well, derived from GM's Holden unit in Australia.
Buick: Entry to mid-level import fighter. Returning to its roots as the upscale professional's car. Buick China will influence, not dictate, the American Buick. No Buicks will have bench seats, be over a 197 inches, have less content, or come in multiple trim levels. They will come loaded with options that can be added. The tag line: Isn't it time you consider Buick. Model lineup includes:
Insignia/Regal: Lexus ES fighter/Acura TL
LaCrosse: As big as a Buick will get at a 197 inches. Acura RL Infiniti G35 clientele
Saturn VUE/Opel Antara: Becomes Buick Rendevous. Loaded. Lead in to Enclave
Holden Calais: A loaded rwd Buick aimed at the Lexus GS and Infiniti M Class.
Astra: Entry level Buick for the budget conscious luxury buyer.
Cadillac: Ultra Luxury Brand. No excuses, no cuts, all out standard of the world luxury
FTS: Rolls Royce Bentley Fighter at a cheaper price
DTS: BMW 7 Series and Mercedes S Class and Audi A8 fighter
CTS: BMW 5 Series and Mercedes E Class fighter. The CTS will have variations including coupe, sedan, and wagon.
STS/ETC: Two and four-door ultra-luxury cars. Low volume. Think the big coupe at Mercedes and the four passenger Chinese SLS.
BTS: BMW 3 Series fighter
SRX: Cadillacs crossover.
Escalade: Range Rover and other upper crust SUV's.
Converj: The luxury Volt
GMC: Luxury truck brand and commercial trucks. They will have to be brought up to a notch below Buick in terms of luxury and way ahead Chevrolet. Can be sold any any dealer except Chevrolet.
The new GM will have fewer cars. Chevrolet leads into Oldsmobile. Pontiac leads into Cadillac and both mean performance. Buick is aimed directly at the heart of the luxury car market and connects with GMC. You now have every segment covered by a fewer cars. Brand images include:
Oldsmobile and Chevrolet will play up the "American" brand angle.
Pontiac will play up the " stylish affordable" performance.
The Buick emblem will float with a black background. It will compare itself to the imports and leave many asking: "Was that a Buick?"
Cadillac will go back to Cadillac Style that it used before, but emphasis will be on the new definition of luxury.
GM will look like a supermarket aisle, where you see Kellogg's cereal brands. You know each Kellogg's cereal caters to a certain segment, all variations on that brand. You know General Mills also has different cereal brands, too. They compete against Kellogg's. The brands inside the company complement each other.