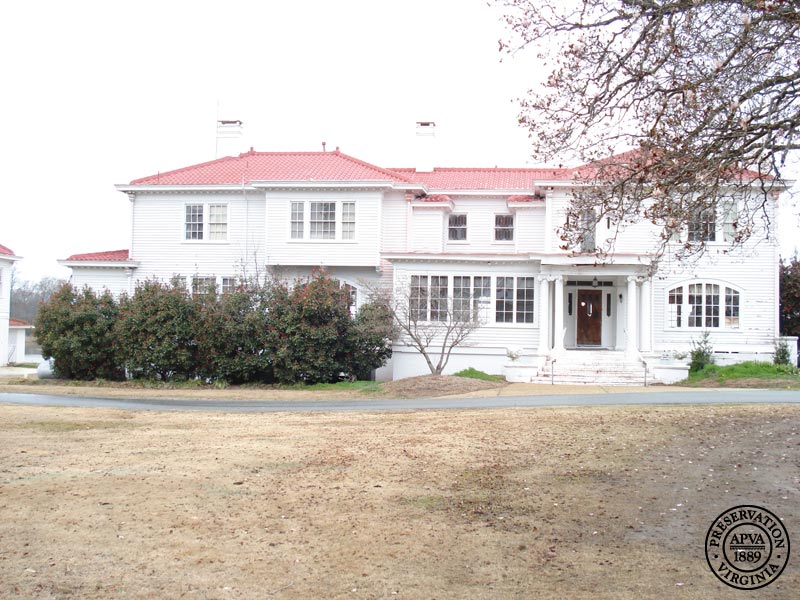 SUFFOLK – The home of the founder of Mr. Peanut, Amadeo Obici, is in danger of destruction, and has been named to Preservation Virginia's Most Endangered list, just released this week.
Obici was the founder of Planter's Peanuts, and moved his company from Pennsylvania to Virginia to be closer to his supplies. In the process, he made Planter's, and Mr. Peanut, into a national icon. The saddest thing about it is that the Obici family was extremely generous to the Suffolk/Hampton Roads area, and tearing down the house would be the greatest insult to their lives. It would be a nice gesture for Kraft Foods (NYSE: KFT), the current owner of the brand, to step in, make a few telephone calls to the Preservation Virginia or the city of Suffolk, and see how they could make sure this doesn't happen.
What a great place to serve Planter's Cocktail Peanuts.
A bit about the nomination from the PreservationVirginia website:
The Obici House sits on the 18th hole at Sleepy Hole Golf Course over looking the Nansemond River. Currently the house is vacant and has been for a number of years. The house suffers from water damage, rot, and a crumbling foundation. Amedeo Obici, the founder of the Planters Peanut Company, moved his business from Pennsylvania to Suffolk, Virginia because this is where the best peanuts were grown. He made Suffolk the "peanut capital of the world."

He was instrumental in introducing Mr. Peanut, one of the top five most recognizable icons in the world. The Obici Hose was constructed around 1924. As philanthropists, Mr. and Mrs. Obici supported the people of Suffolk. When Mrs. Obici, died, her husband commissioned Suffolk's first hospital in her memory. He died before it was completed. The Obici House is a landmark to this family's commitment to the Suffolk community. This house, recently a popular site for weddings and charity events, could potentially be torn down before the end of the year. The Obici House is on the National Register and would qualify for historic rehabilitation tax credits. Other communities have launched similar projects to re-use residential structures as community centers, club houses and other uses. We urge the City to redouble its efforts to find a sympathetic buyer to undertake the restoration and adaptation of this important link with so many aspects of Suffolk's proud heritage.
Learn more about the house and the most endangered list at www.preservationvirginia.org.