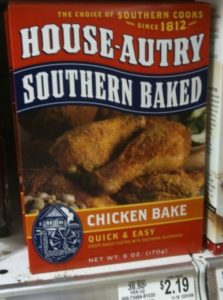 FOUR OAKS, N.C. -One of the many historic meal and flour brands is House-Autry, founded in 1812.
The brand dates from 1812 in Newton Grove, North Carolina. Later, the mill grew and merged with Autry Brothers Mill Company in 1967 to form House-Autry Mills. They opened a 2001 mill in Four Oaks, North Carolina.
In 2007, House-Autry opened a plant in Marshall, Texas.
Today, the company thrives with a series of mixes and flour and cooking products, with a Southern feel.