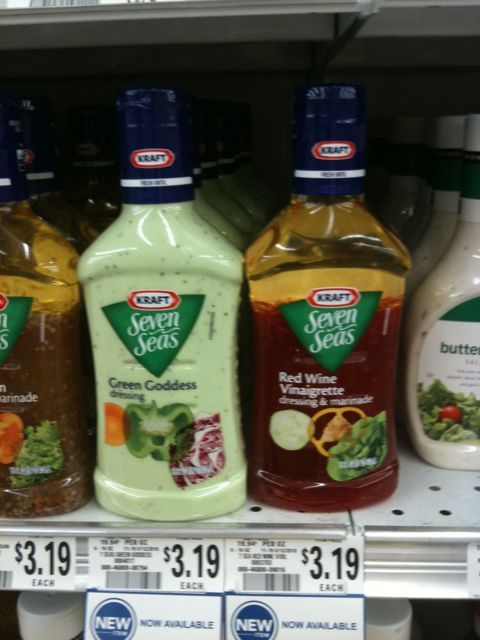 Kraft apparently has some new versions of their Seven Seas sub-brand on the shelves.
On a recent visit to Publix, we spied these new shelf entries for Seven Seas. The logo makes the familiar Kraft oval less prominent than the "Seven Seas" triangle. A fairly nice approach to preserving the legacy and goodwill of an old brand after a messy merger.
Seven Seas was once a separate company, part of Anderson Clayton Foods.
Read more about the history of packaged salad dressing in an earlier entry by BrandlandUSA guest columnist Dooney Tickner.