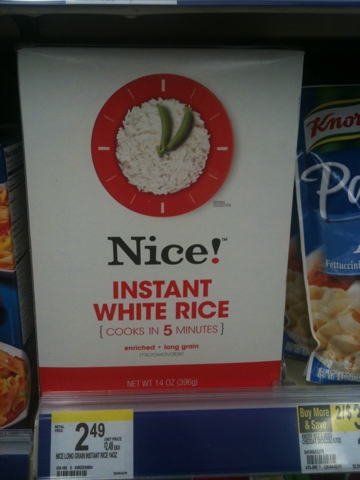 DEERFIELD, IL – Walgreens has a nifty new store brand for store-branded groceries. It's called Nice, and it tries to take a snazzy approach to the basics, including coffee, rice and the like.
Notice it's "TM" rather than "R" on the packages. Interesting choice of a very generic word for products.
Do you like Nice?
Author
J. Garland Pollard IV is editor/publisher of BrandlandUSA. Since 2006, the website BrandlandUSA.com has chronicled the history and business of America's great brands.