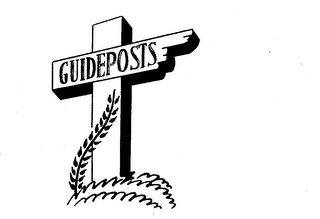 DANBURY, Conn. – The inspirational magazine Guideposts, since 1945 a wholesome, positive staple on American coffee tables and doctor office waiting rooms, has a new logo and look, with a stylized G.
To go with this new look, the August/September edition offers an multimedia operation to go with a print cover story featuring musician and actor Harry Connick Jr.
In the feature, Connick talks about growing up in New Orleans, choosing to be baptized in the Catholic church in his teens after his mother passed away from ovarian cancer and how he channeled grief over losing 14 people during the pandemic into his new album, Alone with My Faith.
From its earliest days, the brand has used a mix of stories of everyday people, with celebrities on the cover. Connick is not the first bandleader on the cover; through the years they have included the likes of Duke Ellington and Desi Arnaz.
Dr. Norman Vincent Peale (1898-93) and his wife, Ruth Stafford Peale, founded Guideposts in 1945. Peale, best known for his multi-generational bestseller The Power of Positive Thinking, founded Guideposts so that everyday Americans could read and share their practical stories of faith. Peale, who led the Marble Collegiate Church, gained fame through his nationally broadcast radio show, The Art of Living, which began in 1935. His sermons are still available at the Marble Collegiate Church HERE. He wrote many books, but his Positive Thinking sold over 15 million copies.
The nonprofit has regularly updated their logo and look through the decades, from the cross, pictured above, to the current "G Guideposts" which was recently filed with the USPTO. Each updated look has always been contemporary.

As a print media brand, Guideposts has has made a transition from the print to electronic age adeptly. Early on, the magazine put much of its back content online, and has regularly upgraded its web operations.
"If I had to reduce this past year to one thing, one lesson, it would be that. Faith," said Connick, in the cover story. "Because in the solitude of the lockdown, in the isolation from the people and even the city and the rituals I love, it was all I had to hang on to, note by note, chord by chord."
Below, views of the Guideposts brand, and cover, through the decades. At bottom, the Connick promotional interview video. You can also follow the Pawling, New York based Peale Foundation.
An early edition with Duke Ellington on the cover. The magazine has had a habit of using celebrities to draw the public to read their stories of faith.

The recent redesign has been filed with the USPTO.

The newest logo for Guideposts, with a G at the beginning.

An early Christmas editon..

60th Anniversary edition with a younger Connick on the cover, post Katrina.

NBC Nightly News anchor Lester Holt.

Luci and Desi, on the cover, after remarriage.

Their slogan Inspiration for Life.
Below, the Connick video.