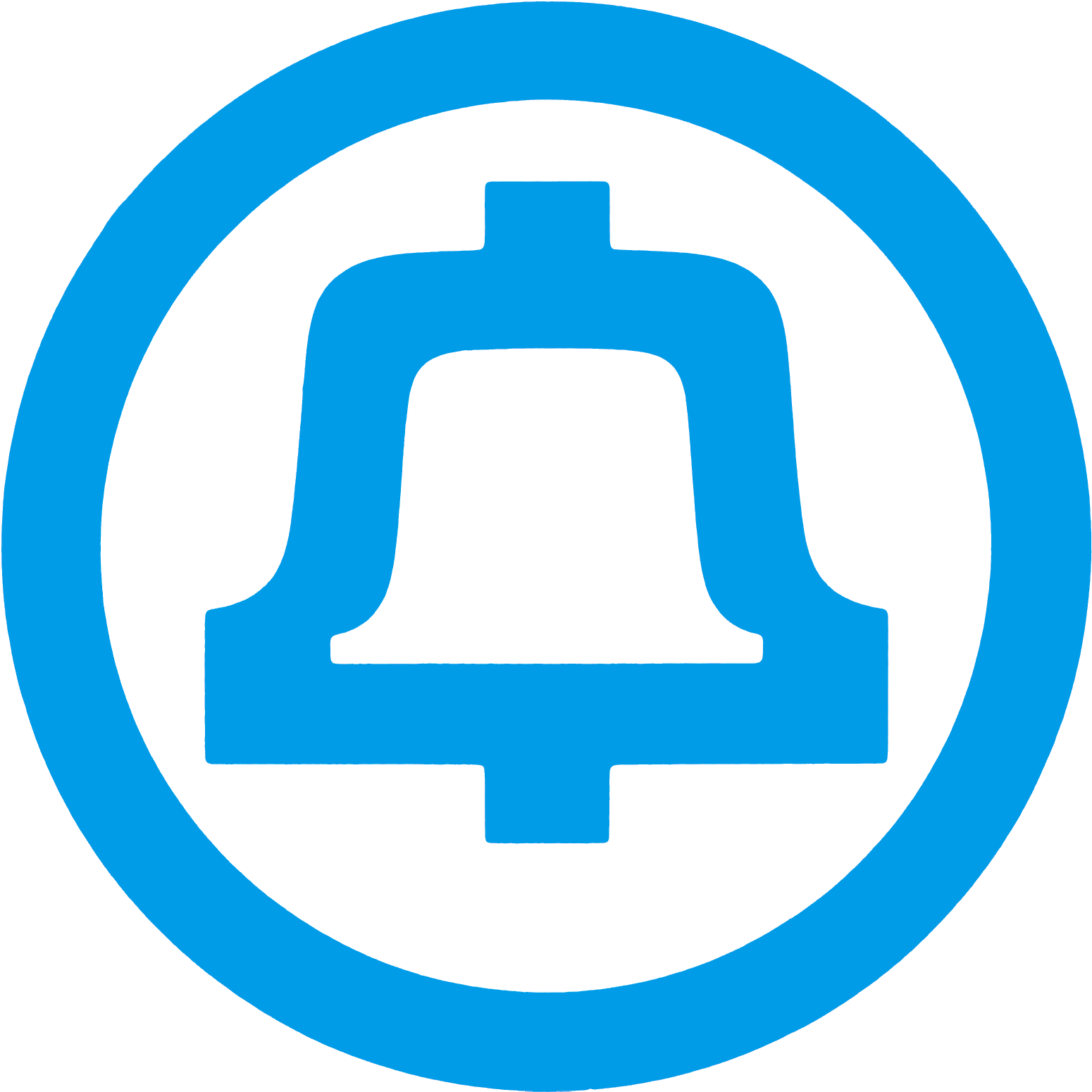 If you are in any way connected to the business of the Yellow Pages anywhere in America, we had a frightening thing happen in my neighborhood this week. This Saturday, a white van drove around the neighborhood very slowly and began dropping things on stoops.
The white van was dropping off telephone books and yellow pages. As lovers of American civic traditions, we gleefully took ours, and put it in the stack in the office with the ones from last year. But not before doing the typical thing, which is to look and see whether our home listing was in the white pages. It was. We then put them away after noticing that there were some local restaurant menus inside (helpful) and a creepy insurance chaser-lawyer on the cover (have to hide it now).
A few minutes later, we walked down the street to visit neighbors. The same white van, with an African-American woman and her energetic son helping, was stopping at all stoops, giving away more telephone books. Our neighbor Laura, however, told him no thank you. "I have one from last year."
It took the youth a second to digest this, and then he ran off through the yard to the next house while his mom watched from the van. Laura turned to me and was surprisingly defensive. She looked as if she hadn't voted. "Doesn't everyone look that stuff up on the Internet?" I had to agree. Yes, I guess we do.
She, an upper middle class mother of two toddlers, had no need for telephone books. And I had hidden mine in the office closet. If I were a competing advertiser and I had captured the scene on tape and played it to any yellow pages advertiser around the country, I swear this scene would make any advertiser reduce or eliminate their ad. Directory execs can point to all sorts of studies that say that the Yellow Pages still has relevance, but that scene tells me otherwise.
We hear the whisper of time, and Econ 101. Buggy whips. Carriages. Washboards. Telegraphs. Whale oil. Yellow pages. Yikes.
Do the yellow and white pages have a future? Probably not, with shares of R.H. Donnelly (NYSE: RHD) at .57 cents, and Idearc Inc. (NYSE: IAR, how much did they get charged to come up with that name) at .22 cents. But like the rest of print, if there is a business to be rescued, investment funds need to drastically rethink the business model in a time when 35-year-old upper middle class moms tell me they don't want their product, and 44-year-old nostalgic fogies like me suddenly realize they have hardly opened their yellow pages all year. This is the last chance.
So, what to do about this MASSIVE marketing problem that has already almost killed a multi-million dollar industry? A few suggestions. The yellow pages might go the way of the carriage makers and candle makers. But with concentrated effort, these products could put up a winnable fight against obsolescence in a post-Internet era, albeit with a smaller market share and thinner margins. Sadly, the yellow pages look like they are trying to (or have) run out the clock. But the reality is that there are still advertisers who need it. What to do?
Clear up the ownership. As a consumer, I don't know who even makes the yellow pages these days. Everyone can use the trademark, and over the years I have gotten so many other yellow pages and competing directories that the correct one from my land-line carrier got confused with the rest. It must be connected to the telephone company, at least indirectly.
Make the distribution itself an event. Promote the time of year of distribution. It used to be that the annual directory distribution was an event. Now, I don't know when it comes. It just arrives, and if I had been away, it might have gotten wet. How about this. The telephone books come every November, just after the voting. Connect the yellow pages to civics. And make SURE that the distribution is done in a marked car. A giant magnetic promo sign would do the trick.
Remind everyone that there is a price. When looking up the Verizon Yellow Pages on the Internet, I found out that Verizon charges people about $40 bucks to send a copy of the telephone book to people around the country. WOW. I bet our neighbor Laura didn't know that something that she could have had for free was sold for $4o bucks!
Fingers need to walk. I want to hear the song again. I don't know who owns the rights, but the song was effective, and it still works. Ironically, the big push in the 70s for the Yellow Pages was also saving gas. This time around, sell the yellow pages as not only gas saver, but a guide to now trendy "regional" foods, suppliers and companies.
Are you a web design company, or a directory. If you want to stay in the print business, you need to focus on print as its own unit. If you think there is potential in a web yellow pages, fine, but the two mediums are very different. A Toyota dealer doesn't sell a Lexus, and vice versa.
Stop selling the cover. If the telephone book (yellow or white) is to be displayed in a public place in the home, it cannot have advertising on the cover or spine. It needs to look fashionable, civic and intelligent. I do not want to look at the ugly face of a tort lawyer all year, and directory companies are pound foolish to sell their most precious branding element, the spine and front cover. Again, STOP SELLING the cover. Go back to local images, even an illustration of a local landmark. This is your brand you are talking about. Who are these fools who do stuff like putting a creep on the cover for some cash?
Keep the paper-saving mini-versions. They are easier to read. Cute.
Match them with the white pages. The yellow pages should not only come out with the white pages, they should look like a matching pair, so that both are connected in consumers' minds.
Assert the white pages as an expression of civic identity and local prestige. I recall that on Mount Desert Island in Maine each summer, a lady published something called the Little Red Book. Basically, it was a telephone book of all the fancy people who summered in Seal Harbor and such. It included children's names (Alice, Suzy), addresses and cottage names (Deer Acres). That Little Red Book would go on top of the Mount Desert phone book, and it would sit in a public place, like the front hall, by the telephone. For people who have two houses, having the local telephone book from the summer house at the main house is also an element of prestige. Look in a wealthy person's home office, and you see them with their telephone books from Nantucket, Northeast Harbor, Boca Grande and the like. The point? The books become an accessory to a certain lifestyle.
Use the Bell System Logo. Former Bell Companies still have the right to use the Bell System bell. Because the Yellow Pages logo has been genericized, it appears everywhere and on competing products. In Virginia, they re-branded the books the Verizon SuperPages, to help differentiate. Now of course, Verizon needs to say that the books are Verizon Yellow Pages and Verizon White Pages. But after that, they need to do something that harks back to an earlier era, so us 40-something and up geezers are not confused. Why not use the Bell System logo, either the Paul Rand version or the earlier Bell logo? That is something most consumers would trust.
Hire Lily Tomlin. Frankly, the folks that understand how to use the yellow pages are over 40, and they remember Laugh-in. You need to protect your base customer. Punch every nostalgia button you can find. It's your last hope.
Margins will have to be sacrificed in the next two years. You can either keep your margins in 2008 or 2009, or you can survive. In this down economy, if you do like the daily papers and cut staff to the bone to keep margins, you will kill the future of the business forever. An advertiser can see if staff is missing, and a company no longer believes in its product. Ad reps project onto advertisers the despair of a declining industry.
Get out of the direct mail business. Good earth. What stupidhead thought up that one? SuperPages offers a joint listing on the web combined with direct mail. Don't clutter the message. You are selling a yellow pages listing and that is it. What a horrible message to advertisers; your yellow pages ad isn't working like it did, so let me sell you some direct mail? Huh? The yellow pages should be the one book that obviates the need for you to have junk mail. Yellow pages reduces clutter by putting local advertising in one place.
Focus on the ads inside the yellow pages. If you look at the yellow pages today, the ads are junky, and not put together with any sort of sophistication. This is despite the fact that yellow pages advertising is very expensive. The local design departments could do a better job of making the ads attractive. There is no excuse in an era of Adobe for this to happen, except for complacency and arrogance.
Make the year clearer. The year needs to be in large type on the yellow and white pages, so consumers know they have the correct one.
Involve the public high schools. I don't know how to do this one, but it needs to be done. We bought an annoying Entertainment Book out of guilt in order to raise money for a school fundraiser. Is there a way to connect public education and the yellow and white pages? School info and teacher directory at the beginning? Team profiles and scores? Print teens (see item 16) cellphone numbers or info through Facebook accounts?  You have to get the next generation to use this product, or it will die. (See item 15)
Connect with Facebook. If the yellow and white pages could see a connection with Facebook, they would win. Facebook has a tremendous problem with advertising. It is astonishingly popular among all ages, yet they have had trouble monetizing these eyeballs. Does it involve listings, contests, applications? Do local teens with the most friends get listed? I don't know the answer but if it is creative it will save the yellow pages, and make help Facebook monetize.
Don't forget the white pages. Come up with a convincing argument for the white pages. Because if the white pages disappear, the yellow ones will go too.
It's not the fault of the sales force. If you are in sales, you will certainly get stress and pressure about your unmet sales goals. Tell your boss to shove it, and get about the business of reinventing the product so you have something useful to sell your local paint store. Local salespeople cannot save the yellow pages by persistence. It has to be a top-down effort.
Perhaps this is all like that Johnny Mathis/Deniece Williams song, "Too Much, Too Little, Too Late." We all may be saying "It's over. Called it a day. Sorry that we had to end this way." But there is enough capital invested in the industry to at least try again. Or else.