A roundup of children's brands in the news today:

GOSHEN, N.Y. – A new Legoland Hotel opened Friday, Aug. 6 in New York state, to go with a newly opened Legoland. The hotel has seven themed lands, and is the only Lego-themed hotel in the northeast. The guest rooms and suites are designed for 5-9 people, depending on room type, with four room themes: Pirates, Kingdom, LEGO Friends and LEGO NINJAGO. Play areas are throughout the property. The project was announced by owner Merlin Entertainments in 2017.
Giant Children's Wear Donation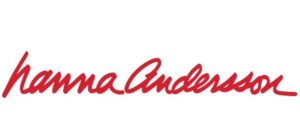 PORTLAND, Ore. – The children's wear brand Hanna Andersson will donate over 170,000 units of clothing, worth $4.6 million in retail value, to support Baby2Baby, the national non-profit organization which provides children living in poverty with diapers, clothing and all the basic necessities. "Engaging with Baby2Baby for this donation is crucial to our mission – to outfit the adventure of childhood, for all children," says Sally Pofcher, CEO of Hanna Andersson. " Hanna Andersson was founded in 1983. Since the COVID-19 crisis began, the charity Baby2Baby has served over one million children across the country impacted by the pandemic.
Disney Partnership with Classic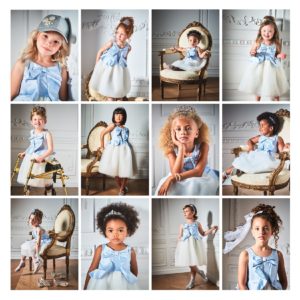 SAN FRANCISCO – Janie and Jack, the brand that was once a symbol of simpler clothes and timeless wearable styles, has introduced a Disney Princess line filled with bows and glamor. The Disney Princess Collection by Janie and Jack includes whimsical dresses with "cascading ruffles and voluminous tulle underlayers". Lead influencer is Zhuri Nova James, the 6-year-old daughter of LeBron & Savannah James. A companion "Everyone's A Princess campaign" underscores the various attributes of a Disney Princess, such as courage and kindness.
"As a brand committed to celebrating differences, I'm especially excited to introduce our Disney Princess-inspired collection and campaign," said Shelly Walsh, president, Janie and Jack. Other kids in the series include Lola Marie, an 8-year-old with spina bifida who created a nail polish brand after being bullied in school; Skylar Catron, a 7-year-old from South Carolina on a mission to spread kindness by making and sharing friendship bracelets in her hometown; Madison Presser, a 4-year-old from Connecticut who raised money for Feeding America during the COVID-19 pandemic; Nayeli Blankenbaker, a 6-year-old who collected donations for the homeless in lieu of birthday presents and Lilly Bumpus, an 8-year-old cancer survivor who sold over 30,000 boxes of Girl Scout Cookies.