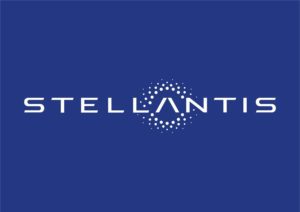 AUBURN HILLS, Mich. – Stop, Drop and Roll.
Wonder Bread and Old Spice are at it again for an another Dodge ad parody from "Talladega Nights: The Ballad of Ricky Bobby," which marks its official 15th anniversary this week from Sony.
Dodge, a unit global automaker Stellantis (NYSE: STLA), is following up its hit 2020 "Family Motto" campaign with a new "Life Lessons" ad. It debuts as a 30-second spot for TV, in addition to a 60-second online version and shorter versions for social media.
Other brands get cameos in the ad, including Mopar, Wonder Bread, and Old Spice. The Dodge spot features Gary Cole, reprising his role as Reese Bobby, with "Life Lessons" using the road as his classroom with son Ricky Bobby and his pal Cal Jr.
The spot is placed in Talladega in 1982 (Durango is a purposeful continuity error), and features Gary Cole as Reese Bobby, who does a "do not try this at home" with son Ricky Bobby and pal Cal Naughton Jr. They take a Dodge Durango R/T Blacktop Tow N Go. The video also includes the 2021 Dodge Charger R/T Scat Pack Widebody (Sinamon Stick) and the 2021 Dodge Challenger SRT Hellcat Widebody (White Knuckle with Satin Black hood).
This is a busy month for the the venerable Dodge brand, on top of strong sales figures.
On Saturday, August 14, Dodge enthusiasts will attend this year's festival legal street racing, Roadkill Nights Powered by Dodge at M1 Concourse in Pontiac, Michigan.
And sales are up.
Boosted by the Challenger, Charger and Durango models, Dodge total sales rose 42% year-over year, for the second quarter of 2021. Separately, total sales of Challengers rose 52%, Charger rose 95%, and Durangos rose 53%. The second quarter was also the best ever quarter for total sales of the Challenger Scat Pack and Charger Scat Pack, and the best retail second quarter for Durango since 2005.
The Dodge brand was founded in 1913 by Horace Elgin Dodge and John Francis Dodge, and was a key part of the Chrysler Corporation, now Stellantis.
Below, the commercial: