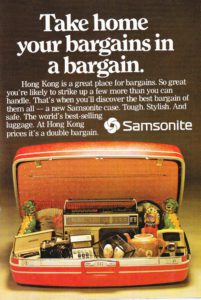 HONG KONG – Samsonite International S.A. (SEHK: 1910), the world's best known luggage company, will establish its brand sourcing and development hub in Singapore.
Samsonite will use the hub to manage sourcing for Asia and the Middle East, while also supporting sourcing for North America and Latin America. Samsonite's Asia regional leadership is in the process of relocating to Singapore.
"The decision to establish a brand development and sourcing hub in Singapore follows a global study and rigorous analysis of our business and the broader industry in today's consumer and travel marketplace," said Kyle Gendreau, Samsonite's chief executive officer, in a release.
The company said that certain corporate and regional functions will continue to be based in Hong Kong, as will the base of operations for the Tumi brand, and a sales office that supports Samsonite's operations in the special administrative regions of Hong Kong and Macau.
Samsonite was assisted by the Singapore Economic Development Board.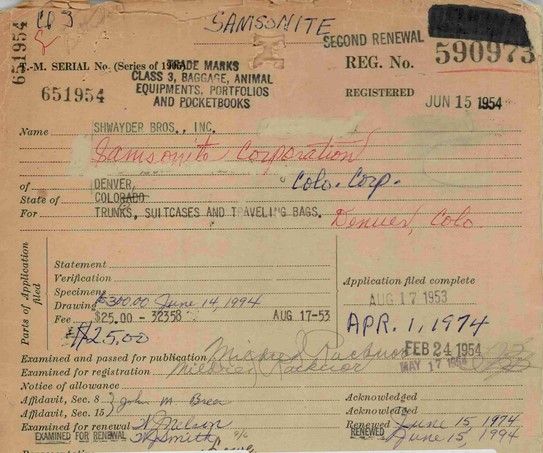 "This setup is well-aligned with Singapore's ambition to be the key location in Asia for companies to strengthen and scale their brands," said Cindy Koh, the Singapore Economic Development Department Board's executive vice president of international operations.
Founded in 1910, Samsonite International S.A., is a maker of luggage, business and computer bags, outdoor and casual bags and travel accessories now throughout the world. Like so many companies, it owns a category killer of most of the great names of the sector that were once independent companies. These brands include Samsonite, Tumi, American Tourister, Gregory, High Sierra, Kamiliant, ebags, Lipault and Hartmann brand names.
The Samsonite trademark was first registered as being used in 1938 by Shwayder Bros. Corp of 1050 South Broadway, Denver. The trademark now has a last listed owner of Samsonite IP Holdings of 13-15 avenue de la Liberté L-1931 Luxembourg.
In their most recent quarter, the company broke down its brand names as a percent of sales. Samsonite is the top seller of its brands, followed by Tumi and American Tourister. The company was hit hard by the downturn in travel in 2020.
Brand
Three months ended March 31, 2021 US$ millions
Three months ended March 31, 2020 US$ millions
Percentage increase
(decrease) 2021 vs. 2020
Percentage increase
(decrease) 2021 vs. 2020 excl. foreign currency effects3
Samsonite
149.9
275.7
(45.6)%
(47.1)%
Tumi
81.7
120.8
(32.4)%
(33.8)%
American Tourister
59.0
104.4
(43.5)%
(44.5)%
Gregory
15.8
16.0
(1.6)%
(3.6)%
Speck
14.7
18.0
(18.6)%
(18.6)%
High Sierra
4.3
6.0
(28.0)%
(29.8)%
Other 17
29.5
60.3
(51.1)%
(52.9)%
Above, a graph of brands of Samsonite showing sales by $, in millions. From Samsonite.