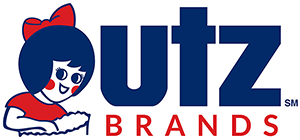 HANOVER, Penn. – The Utz potato chip, and Utz Brands Inc. snack company, is celebrating 100 years.
The brand dates from 1921, when William and Sally Utz started making potato chips in their house. The Utz girl has remained mostly unchanged over the decades, and was reportedly designed by a bag vendor.
The company grew with the arrival in 1938 of Utz son-in-law Francis Xavier "F.X." Rice. It is now publicly traded on the NYSE. It is one of many snack brands associated with Mennonite and Amish families in Pennsylvania and Ohio.
Utz makes a group of snacks, including brands On The Border Chips & Dips, Golden Flake, Zapp's, Good Health, Boulder Canyon, Hawaiian Brand, and Tortiyahs!
This week, they released a centennial proclamation with their congressman, Rep. Lloyd Smucker of Pennsylvania.
There are dozens of other indie and regional American chip brands and snack brands across the U.S., if you are sort of over Frito-Lay. These brands include:
Ballreich's, Tiffin, Ohio
Better Made, Detroit
Boulder Canyon, Colorado
Brother Kane, Atlanta
Dieffenbach's, Pennsylvania
Mikesells, Cincinnati, Ohio, 1910
Mister Bee, West Virginia, 1951
Route 11, Virginia
Sterzing's, Iowa
Tim's Cascade, Auburn, Wash.
The company registered the Utz girl trademark in 1969, and renewed it in 2019.
The brand is actually owned by Rice Investments, LP, owner of dozens of other chip brands in Hanover.
In addition to Hanover, known as the "snack capital of the world", Utz has 15 facilities located in Pennsylvania, Alabama, Arizona, Illinois, Indiana, Louisiana, Massachusetts, Michigan and Washington.
Other famous Pennsylvania snack brands include York Pretzel Co., Martin's Potato Chips, Good's Potato Chips, Tom Sturgis Pretzels and H.K. Anderson.
At presstime, the company was trading at around $18, down from a high of $29.30 on April 30, 2021.