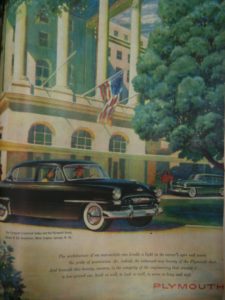 A tradition of the grand era of travel across the world is the railroad hotel. Railroads built these hotels in major cities or points of natural beauty, to encourage travel, and provide a place for travelers and railroad staff.
Today, many of these railroad hotels are still around, though as far as can be found, most in the U.S. and Europe are longer owned by railroads, but have been spun off. The railroad hotels are part of a genre of flagship hotels owned by companies not in the hospitality business, such as the Kohler Hotel.
These hotels are examples of true inter-modal transport; even today the extant railroad hotels in cities are hubs for local connections, entertainment and gatherings. Some even have subway stations and bus terminals.
England's railroad heritage hotels are well loved. When British Rail took over private railroads in 1948 as part of socialist nationalization, the 55 hotels and 400 dining facilities of the U.K. became part of British Transport Hotels Ltd. They were sold off. Most survive and are still leading hotels.
They include, but are certainly not limited to:
Clermont Charing Cross
Andaz London Liverpool Street, the former Great Eastern
Balmoral, Waverley Station, Edinburgh
Great Northern, Kings Cross, London
Great Northern Hotel, Peterborough
Hallmark Midland, Derby
Midland Hotel, Morecambe
Principal, York
Royal Hotel, Cardiff
Royal Station, Newcastle
St. Pancras Renaissance, London
Plentiful in Former Colonies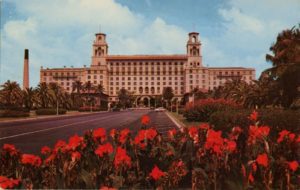 Places like India, known for appreciating rail heritage, still have "railway heritage" hotels operating, including the hotel Chanakya of the Bengal Nagpur Railway, built in 1922 in Puri.
The Indian Railway Catering and Tourism Corporation has built new hotels, and not all luxury hotels, across the nation. One new five-star luxury rail hotel is at the Gandhinagar Railway Station.
Railroad hotels in the U.S. were more scattered and less plentiful, as there were dozens of large railroad companies. Many railroad hotels continue to flourish, including the Hotel Roanoke, once owned by the Norfolk & Western Railway, later Norfolk Southern.
None are owned by railroads today.
When the Penn Central Railroad went bankrupt in the 1970s, it owned the Waldorf-Astoria, Barclay, Biltmore, Roosevelt and Commodore hotels in New York, which it advertised on Metroliners. It least out the Waldorf, however. The Commodore found a new life when Donald Trump turned it into the Grand Hyatt.
Many railroad hotels continue to exist in the U.S., though some, like the Pennsylvania in New York, are closed. Some hotels:
Grand Canyon Lodge, Union Pacific's Utah Parks Company
Grand Hyatt, former Commodore Hotel, New York Central Railroad
Grand Hotel, Mackinac Island, Michigan, Michigan Central Railroad, the Grand Rapids and Indiana Railroad, and the Detroit and Cleveland Steamship Navigation Company
Casa Marina, Key West, Florida East Coast
Hotel Roanoke, Roanoke, Norfolk and Western
The Breakers, Palm Beach, Florida East Coast Railroad
Intercontinental Barclay, New York, New York Central
Grand Hyatt, New York, New York Central
The last railroad owned hotel company in the U.S. was CSX Hotels and Resorts. Their flagship hotel was The Greenbrier in West Virginia, built by its predecessor Chesapeake and Ohio Railroad. In the 1980s, CSX later added the Rockresorts Hotels chain of Laurence Rockefeller to its portfolio. That group included Caneel Bay in St. Thomas.
The last railroad-developed resort in North America was Boca Bay, a project of CSX on Gasparilla Island in Boca Grande, Florida. Today, the club still operates and houses are individually owned.
Examples in Canada
Canada's railroad hotels have a history that not only includes being a part of a railroad companies Canadian National and Canadian Pacific, but also CP Air and the Canadian Pacific Line. The CP ships identity is gone, except for their steamship funnel design, which has become part of the Carnival brand. The first Carnival Ship was the former CP liner Empress of Canada, built in the U.K. It had a CP logo on the funnel that stayed after a retrofit.
The Fairmont Hotels and Resorts brand includes the legacy railroad hotels of Canada. Below are former Canadian rail-oriented hotels including, with date:
Former Canadian National Hotels
Hotel Vancouver, 1939
Jasper Park Lodge, 1922
Queen Elizabeth, 1958
Former Canadian Pacific
Banff Springs, 1888
Chateau Frontenac, Quebec, 1893
Chateau Lake Louise, 1890,
Chateau Montebello, Quebec, 1930
Palliser Hotel, Alberta, 1914,
Royal York, Ontario, 1929
The Empress, Victoria, B.C., 1908
Former Grand Trunk Railway
Chateau Laurier, 1912, Ontario
Hotel Macdonald, Alberta, 1915
In the comments below, add some great old railroad hotels to the list.