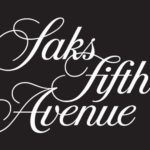 NEW YORK – The New York department store chain Saks, which now describes itself as a "premier luxury ecommerce platform" will have its fall campaign starring actress Sarah Paulson and writer and actor, comedian and producer Kumail Nanjiani.
Above, the usual suspects at New York Fashion Week this year, courtesy of Saks. Below, some of the new fall looks.
The company has had a new lease this spring. This May, Saks.com LLC received a $350 million five-year revolving credit facility arranged by Bank of America N.A., and a $115 million Senior Secured Term Loan arranged by Pathlight Capital LP.
The funds are available for general corporate purposes or growth initiatives; a portion of the proceeds will be used to fund obligations to Hudson's Bay Company, its parent.
Founded in 1670, Hudson Bay is North America's longest continually operating company and is headquartered in New York and Toronto. It is the sole surviving for-profit company that was once a government. In 2016, they launched the insurance and financial firm Hudson's Bay Financial Services.