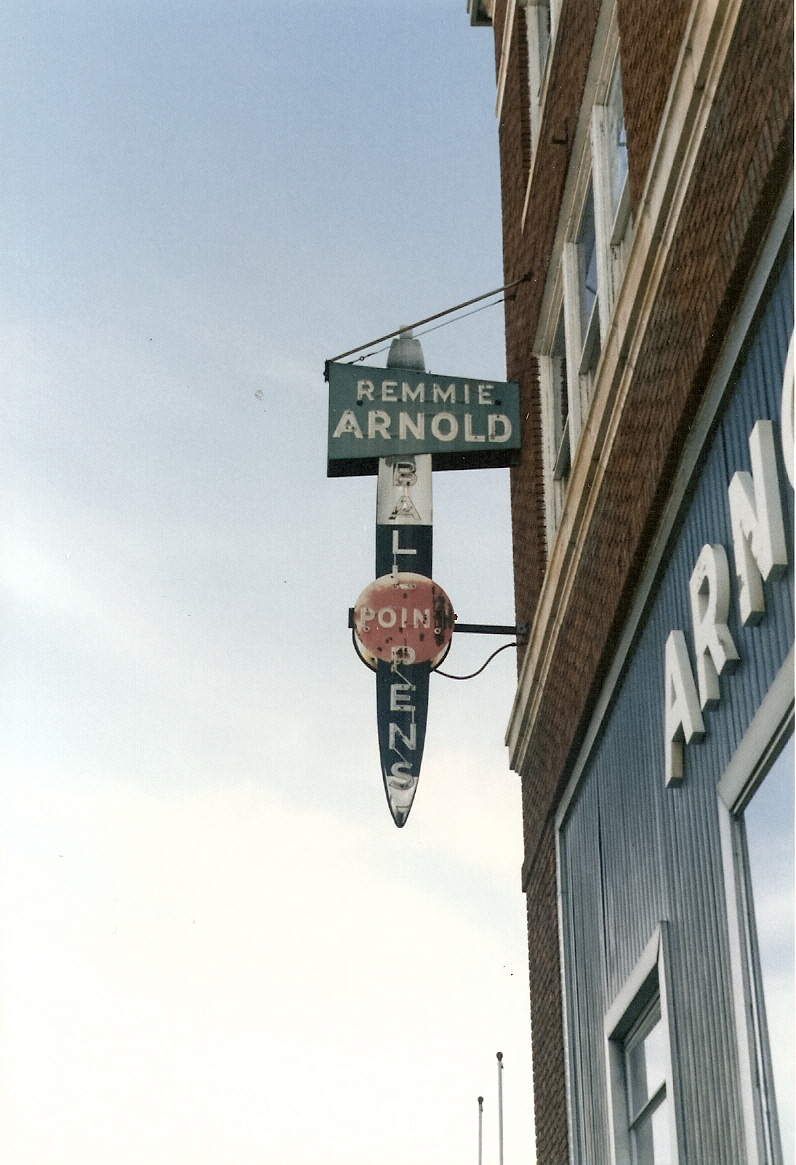 PETERSBURG – It's the greatest pen sign ever. It's the Remmie Arnold Pen of Petersburg, Virginia.
The company was founded by Remmie Arnold, who ran for governor of Virginia, but lost. He won at the pen game, and for a time Remmie Arnold was one of the world's largest pen manufacturers.
Petersburg was once the home of great brand names. Kool Cigarettes. Raleigh Cigarettes. Tareyton Cigarettes. Seward Steamer Trunks. the Rucker Rosenstock Department Store.
Most has gone. However, Seward/Mercury is still there. Seward deserves a post of its own, as it was once the Louis Vuitton of American trunks. And Titmus Optical is still a leader in that field.
But we think, and hope, that the Arnold pen sign is still up. If not, BrandlandUSA readers can stare longingly at this photo and think of olden days.
This photo in our files is taken from around 1990, taken by photographer, architect and sign documentarian Marco Crescentini, who grew up in the region and gave us the photo years ago.