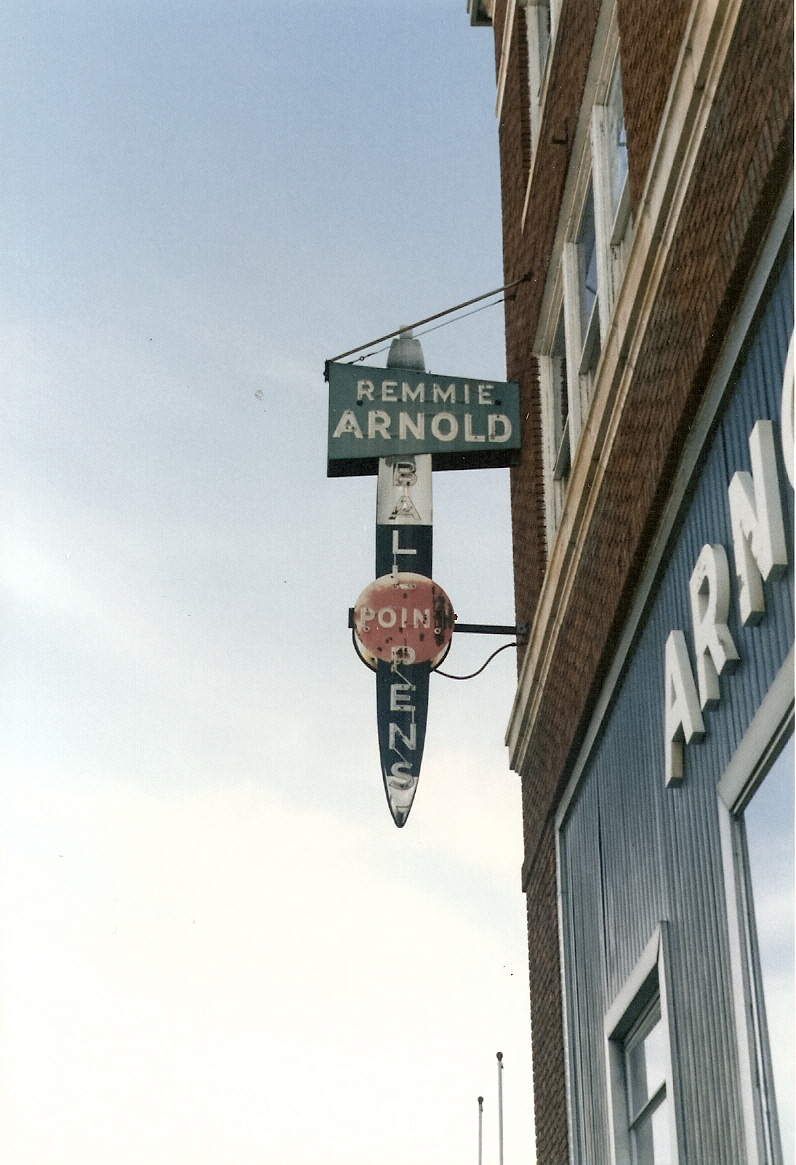 PETERSBURG, Va. – For those who love writing instruments, the restoration of the identity of a pen company is welcome. In Petersburg, Virginia, right on the main drag, the Remmie Arnold pen sign has been a key landmark in that historic Virginia city.
I have a personal interest in it, as I remember my grandmother telling me of visiting Petersburg and knowing the Arnolds back in the 1930s. They were a civic minded and entrepreneurial family.
The sign sits on the main thrufare in downtown, in an historic area that has struggled to revive itself against numerous odds. Petersburg has some of the nation's largest inventory of 19th century buildings, and a very large collection of 18th and 20th of note. It's a Charleston or Savannah that was seemingly left mostly un-restored, with no tourist interest. In the 1980s, the tobacco industry left, and crime and desolation swooped back in.
But things are changing ever so slowly, including the restoration of the Remmie Pen building and sign. Previous posts have information about it, so no need to repeat. However, if you are heading up Interstate 95 or 85, do stop in at Petersburg, not only to see the sign all lit up but to visit the history.
At right, a photo of the sign from the mid-1980s by architect Marco Crescentini, who documented many of these signs in Virginia back in the 1980s.