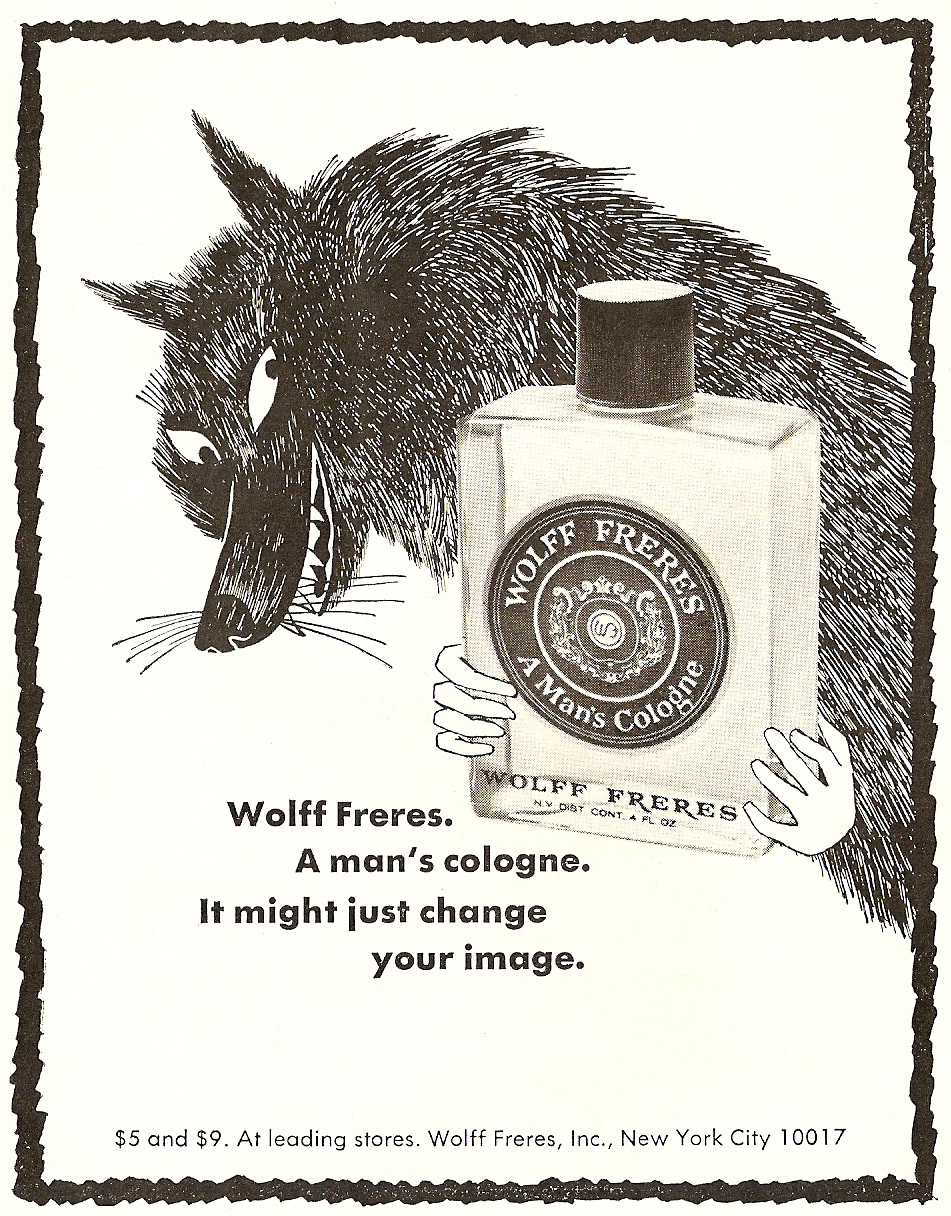 We had a request from a BrandlandUSA reader to find Wolff Freres, A Man's Cologne.
Luckily, we had an old Esquire 35th Anniversary edition from October of 1968, and that magazine had an image of the bottle in an advertisement. But we wondered what happened to the cologne and the company, as our reader wants a bottle, perhaps to give dad for Christmas.
We know the company was headquartered in New York City and New Preston, Conn. and was called Wolff Freres, Inc. They do not have a trademark on the name, though the company did file a trademark for a lotion called Arctic Lotion in 1964.
We looked on Ebay, and there was none. There were a couple of antique bottles, but that won't do.
Ebay seller Cleopatra's Boudoir mentions a handful of products also sold by the company, including:
1948 Ambiance
1948 Bathsheba
1948 Frisky
1948 My French Cousin
1948 The Song of Songs
1949 Crisance
If any readers know anything about the brand, please leave a comment below and help our reader find the perfect stocking stuffer.
Read other stories from BrandlandUSA on old perfumes, colognes and brands including: