Verizon missed the call when they renamed themselves.

The brand is a bore. Furthermore, there were likeable regional Bell names. There is no reason why Verizon can't be a corporate name, even a new business name, but just because a merged company needs the name Verizon, it doesn't follow that the regional Bell (and other telephone) names that made up Verizon can't still be used. There could be excellent uses for the C&P Telephone name, the New York Bell name, and even GTE. These brands could be used on product lines, or specific calling plans, even if the company remains Verizon. Thankfully, Verizon still uses the Bell logo on the back of some trucks, apparently to keep the trademark valid. This is smart.
But that is not the purpose of this post. With the start of competitive local dial tone service, a number of competitors have shown up. And what's so fun about them is that they have used regional names as a way to make themselves intensely local against the generic Verizon and Comcast, and all the invented brand names like Embarq and such. Like regional foods, or regional beers, regional telephone brands are still giving folks a sense of regional identity. In addition, there are some older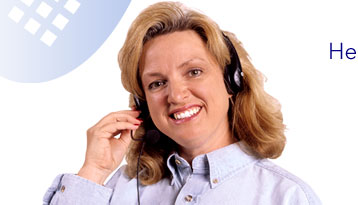 regional telephone companies still around. Here are a few:
Hawaiian Telcom. This is the company formed from the GTE/Verizon local services. We love the logo with the dots, which resemble the islands of Hawaii. The best. Another great company in the Pacific is GTA TeleGuam, which provides service in the American territory of Guam. (Gosh, we love how that sentence sounds!)
Cincinnati Bell. Started out as the City and Suburban Telegraph Company; thankfully it still keeps the Bell moniker. It also serves areas other than Cincinnati. That is fine. People deal with that, and are proud to have a company that has been around since 1873, before the invention of the telephone.
Lincolnville Telephone Company. In Lincolnville, Maine. They have a nice logo of a telephone man on a pole.
Cavalier Telephone. In Richmond, Virginia, this company has been encroaching on the turf of Verizon, which was formerly known as the Chesapeake and Potomac Telephone Company, or C&P. Graphics are pretty lame, but the name, which harkens back to Virginia's Cavalier history, wins.
Orlando Telephone Company Inc. A regional telephone company in Florida. They provide dial tone service in the land of the Mouse.
Alaska Power and Telephone. It's a 50-year-old company in Alaska, and provides telephone service in the Arctic Circle. They have to serve customers by helicopter and snowmobile! Ring up Sarah; we love that they sell electricity and telephone service. Also in Alaska is Alascom, which is a subsidiary of AT&T. We hope they can keep that Alascom name, under the umbrella of the big AT&T.
Hargray is named after Paul Hargray, and serves the pretty areas around Hilton Head, South Carolina. Associations with the resort area give the brand a bit of oomph. Nice to have a utility company named after a real person.
KLM. No, not the airline, but a cool little telephone company that has 1,400 customers in Rich Hill, Missouri. Is it like Hooterville in the KLM offices? It used to be until fairly recently. According the website, the Deerfield area was still a "mutual exchange" in 1971 with "magneto service" but customers complained and 1972 "marked the end of crank telephones."
Dixville Telephone Company. This New Hampshire telephone company doesn't even have a website! Other telephone companies in New Hampshire include Bretton Woods Telephone and Granite State Telephone.
Iowa Telecom. It's a fairly new company formed out of old GTE customers. The friendly lady at the top of this post is from the Iowa Telecom website.