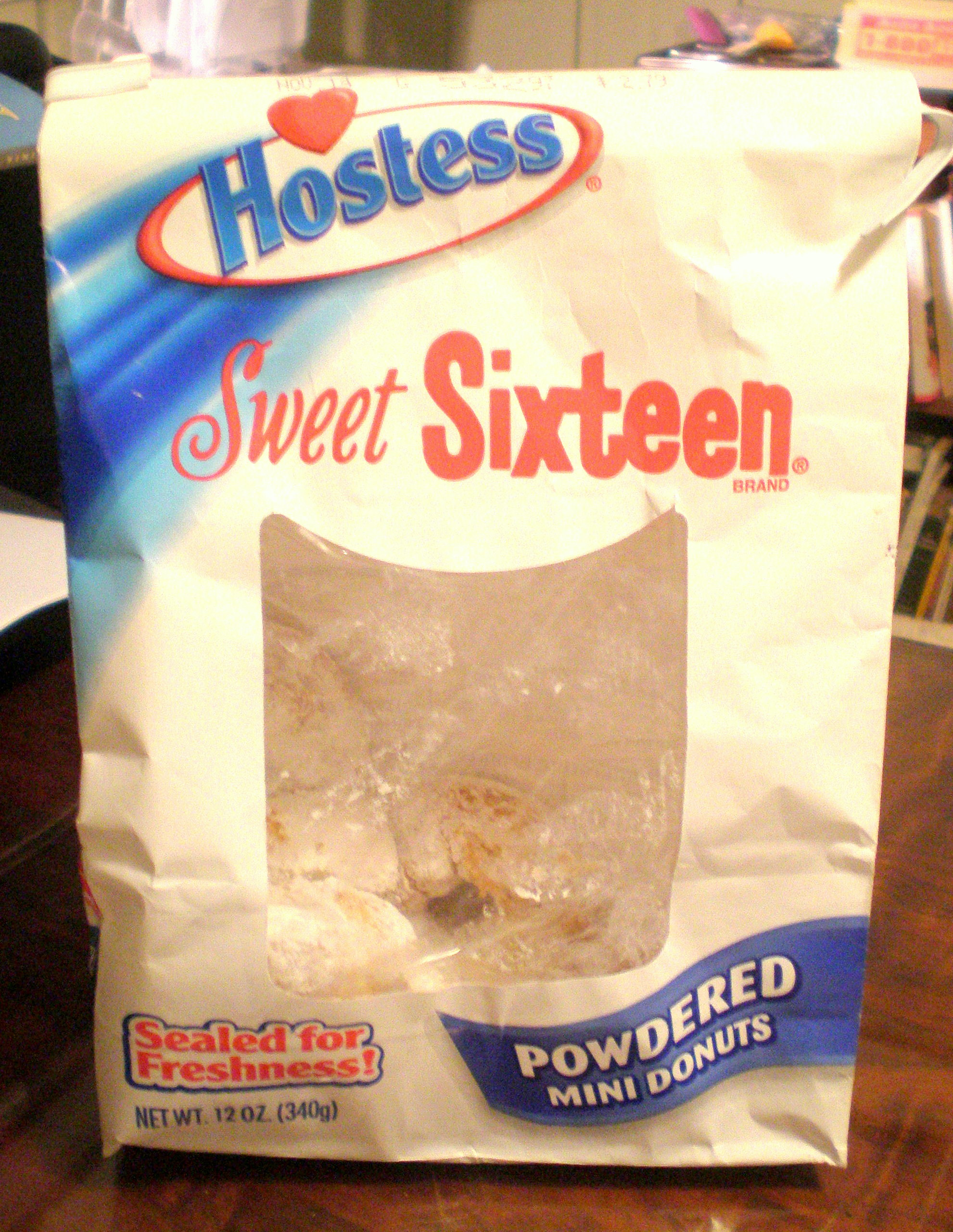 Not mad happy. But mad furious. There is no defense for what Interstate Brands, the parent company of Merita, has done to Merita Sweet Sixteen. A very wonderful person in our house brought back a bag of Sweet Sixteen doughnuts. They are now Hostess Sweet Sixteen.
Anyone from the South knows Merita Sweet Sixteen doughnuts. Why are they so good? The first reason they are so good is that they are so good. There are also 16 in a package, so there are lots. They are white doughnuts, and are so tasty you might want to sit down and eat half the bag, which is what I did after photographing them for this article. You can see it is almost empty.
So, what's wrong. LOOK ON THE LABEL. The Merita is gone. Gone. Kaput. Sayonara. The Merita has been replaced by Hostess. We don't know if this is everywhere, or just Florida, but we are watching.
First, there is nothing wrong with the Hostess brand. It is a great brand, and associated with all sorts of goodness, including the Twinkie and the Hostess Cupcake. (We like Hostess Cupcakes better than Twinkies, by the way.)
Anyway, sometime recently, the Merita brand disappeared from the package, and now we have to eat Hostess Sweet Sixteen. Not as good.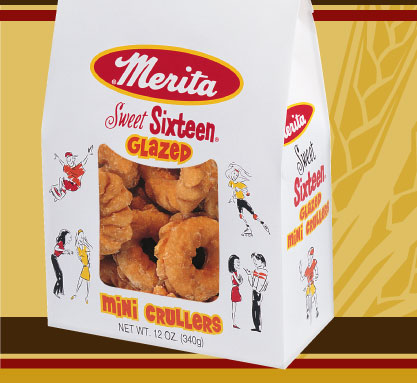 There is another thing wrong with the package. The old package had a sort of teen dance party going on with the label. Get it? There were 16 doughnuts, and they were for a Sweet Sixteen birthday party. How innocent. How 1963!
Merita Sweet Sixteen was featured in Spy magazine back in the 1980s in a feature called Unwittingly Hip. A few years ago they updated the teen dance party and made it more modern. That was a big waste-o-time, but since we didn't have this website to write about it, we didn't do anything.
Recently, the company filed amended plans to get out of bankruptcy, and we sure hope they can. Life without Sweet Sixteen would be awful. But it sure would be better if it were Merita Sweet Sixteen and not Hostess Sweet Sixteen.