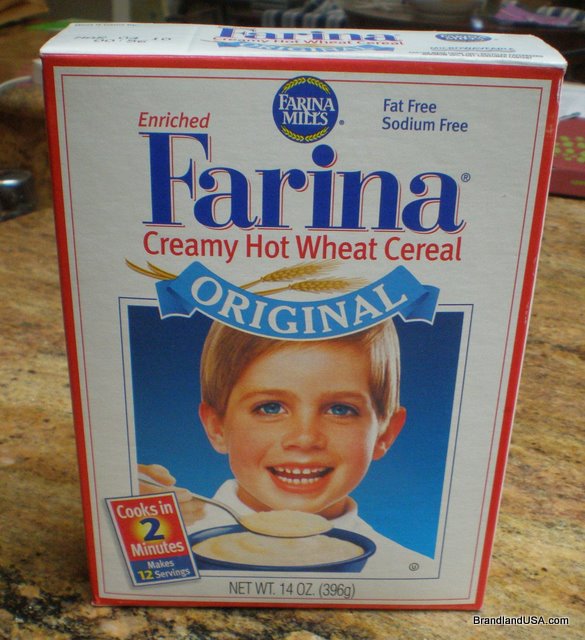 Remember the Pillsbury breakfast cereal Farina, which dates from 1898?
It is available at many local groceries. It is now made by U.S. Mills; their website states that the company has owned the Farina brand since 2001. It says it acquired it from Holden Foods.
Cream of Wheat was invented in 1893, so we guess Farina came a few years after it. No matter; Farina has the funkier, more interesting feel, almost health food except for the WASPy kid on the box. And the word Farina has about as much evocative and nostalgic feeling as Maypo, though Farina is often used generically to describe any kind of cereal of its kind.
It's a branded product rather like Cream of Wheat, and it is tasty with butter, sugar and milk. One other great thing about it; it is quite easy to cook in a microwave, and doing it that way avoids all the mess in the pot.