For much of the 20th century, four brands, namely Kellogg's, Post, General Mills and Quaker, have owned much of the the cereal aisle in American supermarkets. But by looking at a cereal aisle today, at a Publix, it appears that Post, often a niche player, has gained appreciably.
Post was the originator of cereal favorites like Grape Nuts and Raisin Bran. The company became General Foods, and their breakfast cereal program was part of a larger food operation. The Post identity lived on with the drink Postum, a coffee substitute discontinued when General Foods became Kraft.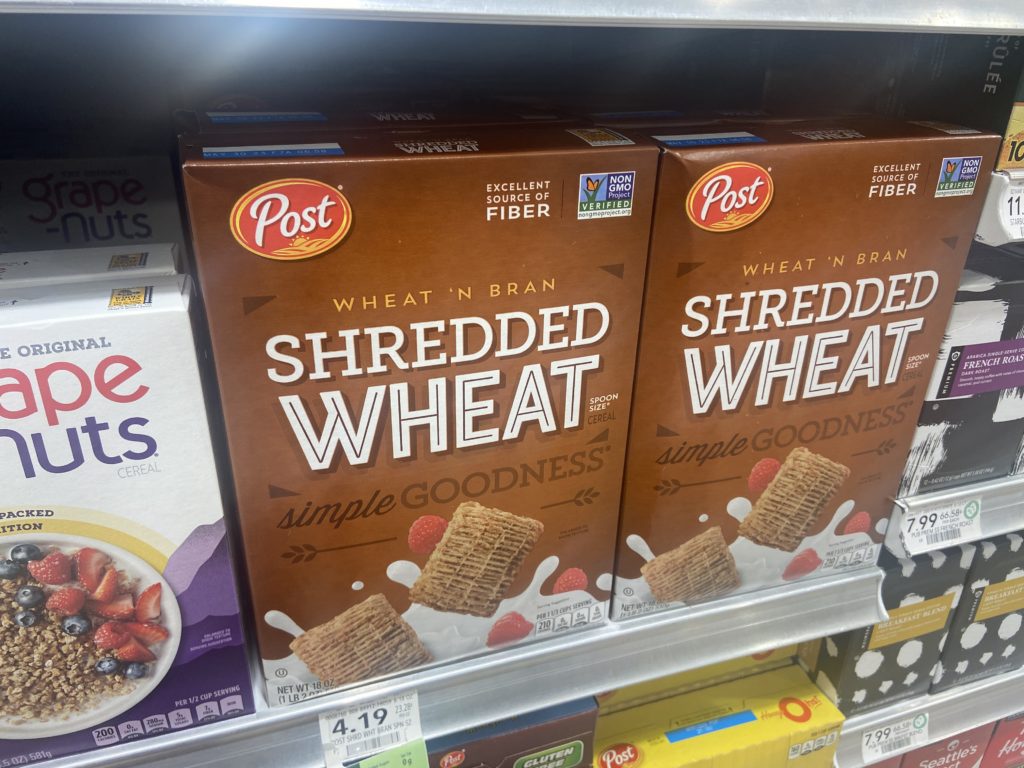 While a leader in hot cereal, Quaker Oats was a secondary player in cold cereal. Even while it sold brands like Life and Cap'N Crunch, its focus on hot oatmeal, and ownership by Pepsico, gave it different priorities. General Mills debuted with Wheaties in 1924, and CheeriOats, later Cheerios, in 1941.
It was Kellogg's, however, that owned most of the space for much of the 20th century. From its brands like Corn Flakes and Rice Crispies, it went big into fortified vitamin with products like Product 19 and Special K. Kellogg's also was not afraid to heavily market sugary cereals, with Frosted Flakes, Froot Loops and Apple Jacks.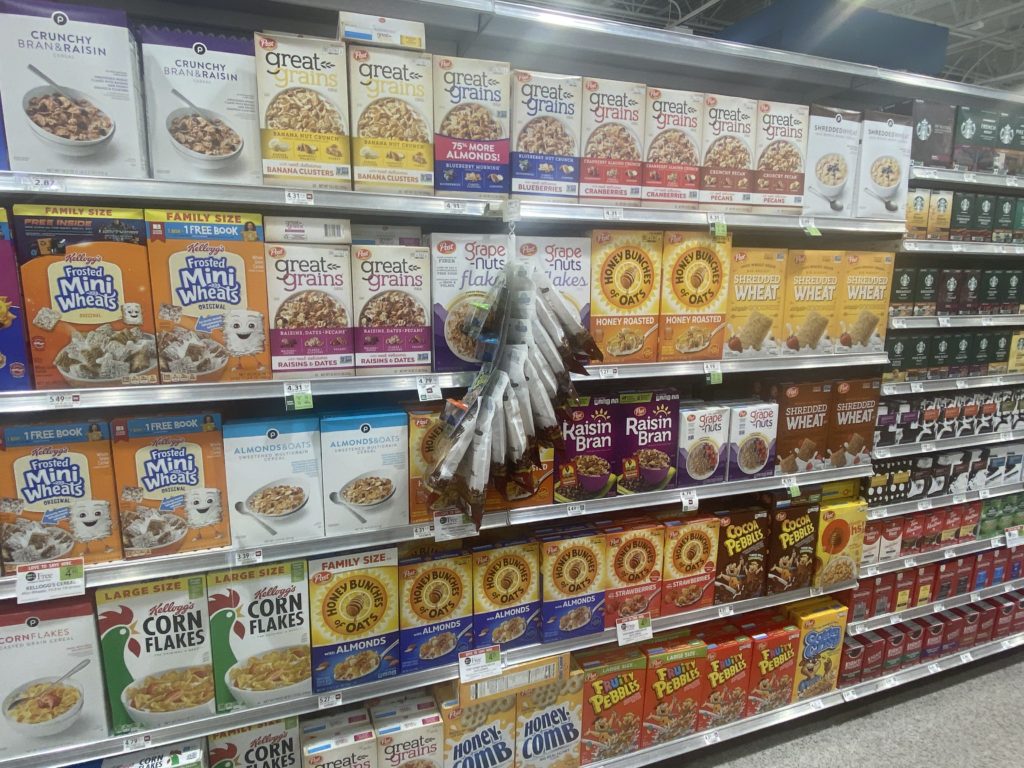 Most of all, though, Kellogg's was known for marketing and mascots. It had a series of cereal and product ambassadors like Tony the Tiger and Milton the Toaster, that were, and are still, beloved around the world. Kellogg's was reportedly so protective of their shelf space in cereals that it is said they insisted Pop Tarts appear outside the cereal area, so as not to take away from the aura of cold cereal habits.
Post in the Cereal Aisle
In recent years, however, Post has had a resurgence in shelf space and marketing. The growth came after 2015, when Post Holdings purchased privately held MOM Brands Co. for $1.15 billion. Not only did the move gain Post shelf space with the Malt O Meal cereals, it put it in the enviable position of private label.
Post now has new leadership in Nico Catoggio, now president and chief executive officer of Post Consumer Brands. He had been at Boston Consulting, and began his career at Unilever.
Other factors have helped Post in its century-long rivalry with Kellogg's.
Post offered a mix of types of cereals, from non-sweet to sweet. Grape Nuts suddenly made sense again as a healthy alternative.
Kellogg's has become obsessed with snack and junk foods, going against its early roots as an Adventist health movement and Battle Creek Sanitarium. Cheez-It, Pringles and the Austin cheese cracker Nabs are as far away from healthy as you can get.
Kellogg's made a mistake in not fighting the banning of children's advertising in the 1980s. The cereals of Kellogg's, while sugary, were always promoted as "part of a nutritious breakfast." There was nothing insidious about it. The characters, which were and are beloved, no longer spoke to the next generation of kids. Moreover, children's programming disappeared from major networks.
Kellogg's discontinued brands like Product 19, which were all about vitamins. There is no reason why this brand could not continue, except that the company had not invested in it.
Kellogg's appears to be diverted, in general. For instance, its page of brands appears to have a series of broken links.
Because of its seeming reliance on sugar, the cereal industry was thought to be in decline. But in the last two years during the pandemic, breakfast cereals grew at a rate of 30 percent, according to Mordor Intelligence.