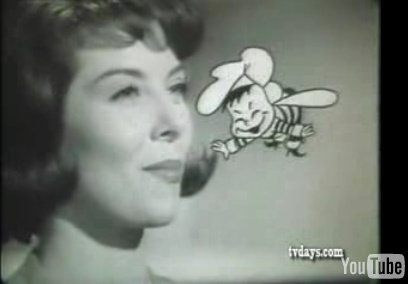 The Bumble Bee jingle has returned to cable networks. Founded in 1899, Bumble Bee has had a succession of owners, and they are finally doing national television again. The "I love Bumble Bee Bumble Bee Tuna" ad has been a constant through the history of television.
The company has had a succession of owners in less than a decade:
2000 Bumble Bee is acquired by Conagra Foods.
2003 Bumble Bee becomes Bumble Bee Seafoods LLC
2004 Bumble Bee Seafoods, LLC combines its business with Connors Bros. Income Fund
2005 Bumble Bee announces name change to Bumble Bee Foods, LLC to reflect its business encompassing seafoods and other meats categories. Connors Bros. acquires Castleberry/Snow's and assets of Sara Lee Shelf-Stable Meats.
2008 Bumble Bee is acquired by Centre Partners, becoming a privately held U.S. company. Hannover Foods purchases Castleberry's Food Company from Connors Bros.