LINCOLN, Nebraska – Made in America? Bright colors? Simple to repair? Low tech?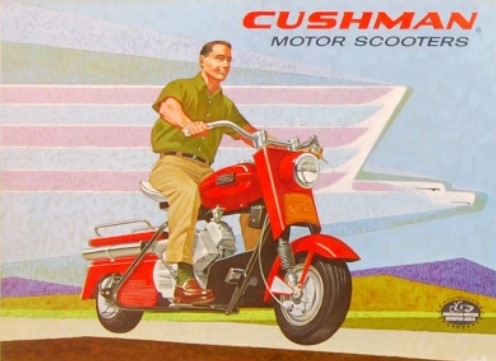 In this time of economic challenge, is there a market for a cheap, good looking scooter? Not some overly done number, but a stylish ….. Cushman? Yes, there is a market.
Cushman Scooters are a different sort of America than Harley. They are light. They are reasonably priced. They are modest. They are simple looking. They are bright, cheery. While masculine, they are sweet, and clean cut. They would find a market today; read this recent story on the popularity of so-called "Americana" brands in Newsweek. Like Hinckley boats, they connote a certain sort of American feeling. They would fit in a Ralph Lauren ad.
The company was founded in 1901 when Everett and Clinton Cushman made two-cycle boat engines in Lincoln, Nebraska. In 1913 the company became Cushman Motor Works; the rest was American history.
During World War II, the Cushman became almost as ubiquitous as the Jeep, Ray-Ban and Hallicrafters, and the scooters are familiar in old movies and newsreels.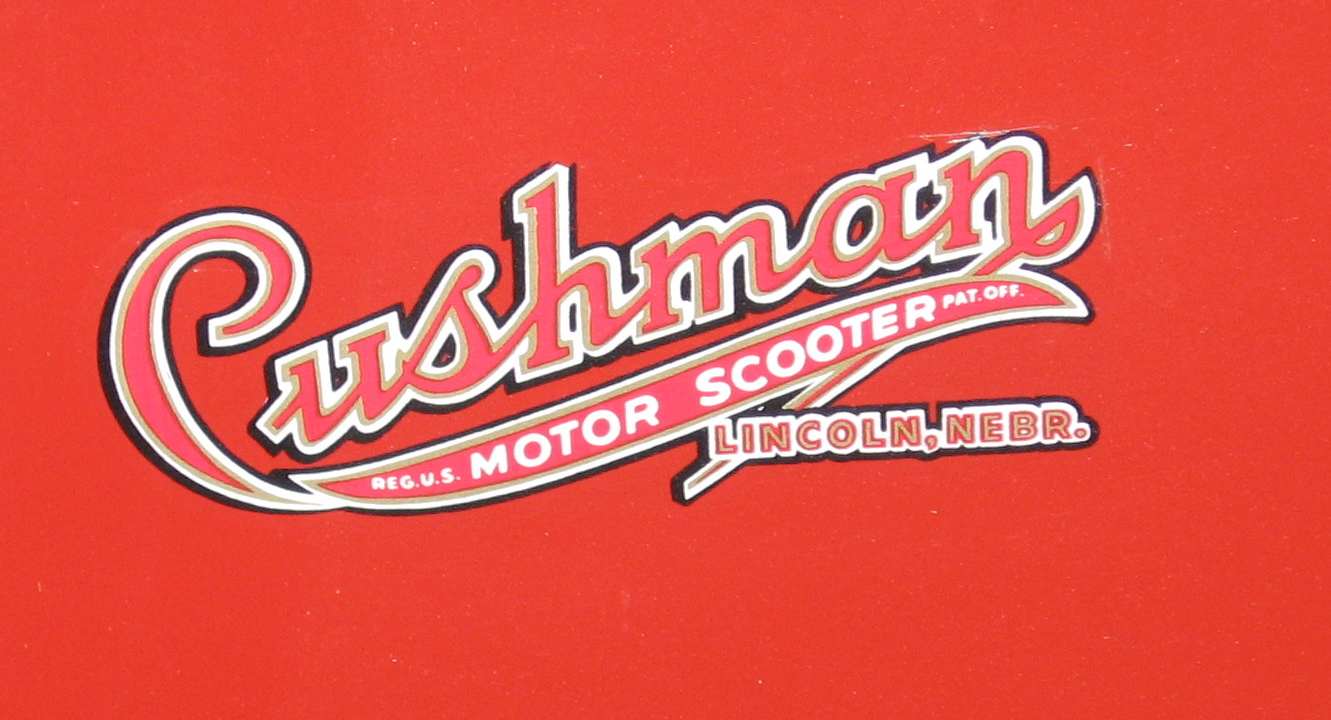 Cushman still makes small cars and golf carts. But now is not a good time for golf carts at golf course communities. And Cushman's parent company Textron (NYSE: TXT) is slightly struggling; it is not a good time for private market Cessnas and Bell Helicopters. (Do peruse the Textron website; Textron makes some great products, including the Cessna Caravan.)
But perhaps now is the time to take that Cushman idea, and bring it back to revive the Cushman Scooter, or at least the Cushman brand. Cheap transportation does well in a downturn.
When we saw the restored scooter in Currituck, N.C., the owner said that he always had wanted a Cushman as all the rich kids in Norfolk, Virginia had them when he was young in the 1930s and 1940s.
Looking at the Cushman Scooter today, we see how the brand could not only be used on a new scooter, but could be licensed for a whole line of products.