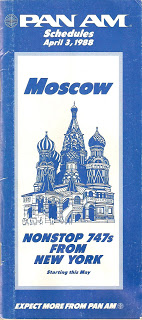 STOCKHOLM – We are so there. It's a Jumbo Jet hotel that opened in January in Stockholm. It's a converted 747, made extra cool because it was formerly operated by Pan Am.
The plane is apparently called Liv; it was grounded at Stockholm Arlanda Airport back in November 2002 and it has undergone a complete renovation.
"It's just fantastic and unbelievably exciting to finally be able to show something so unique and special for the rest of the world," said Gisela Olsson, Site Manager at the Jumbo Hostel, in an online press release.
In August the Jumbo (Liv) was towed and relocated to its new permanent location at the entrance to Stockholm Arlanda Airpor.
"Stockholm Arlanda Airport will now boast a new alternative option for overnight accommodation, but also a fierce attraction. This should bring an increased interest in Stockholm and the region," said Oscar Diös, CEO and mastermind of the Jumbo Hostel. "The interest is huge, with tour operators and tourist organizations worldwide."
See more about the hotel at http://www.jumbohostel.com
We write lots about Pan Am at BrandlandUSA; it's a bit of an obsession. Read other stories about Pan Am including the following: