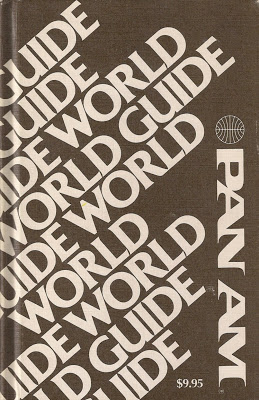 One of the most missed American brands is Pan American American World Airways.
It is a brand that has had multiple lives.
After bankruptcy in 1991, in fall of 1999, Pan American World Airways had its second life. This was a miracle even in the airline world where once fabled brands sometimes reappear (Braniff, National) only to disappear as quickly as they came. But this Pan Am revival was a miracle considering what Pan Am went through, from the infamous Pan Am 103 bombing to bankruptcy in 1991.
Before the airline went into bankruptcy, its assets were spun off. United Airlines took Pan Am's Pacific routes and MetLife the Pan Am building. Other pieces that disappeared long before included Inter-Continental Hotels.
At bankruptcy, Delta kept Pan Am's Atlantic routes and Worldport at John F. Kennedy Airport, and the Pan Am Shuttle, which was a separate entity. The name was the only thing left. It was valued at $1,325,000 at bankruptcy auction. The bidder was Eclipse Holdings of Rockville, Md., which planned to license the brand out. An economic case could be made that Pan Am should have sold off the airline, leased the brand to a startup, and kept the rest of the assets; if that had happened, what a company it would have been
Through a chain of events, the airline started up again, eventually merging with Miami-based Carnival airlines to form a new Pan Am, Pan Am Two. Pan Am two, the airline went bankrupt, too.
Guilford, a new Hampshire based rail company, purchased the assets of the airline. Pan Am flew again; a sort of Pan Am Three. That Pan Am flew between Hartford and Boston and Florida, and a few very small places.
The brand has had a new life in licensing.
The Leo DiCaprio movie Catch Me if You Can showed Pan Am as a glamorous company. A tv show followed.
Today, these are the pieces of Pan Am that are still around.
The Pan Am Worldport: Now called Delta's Terminal 3, it has been refurbished by Delta (note this history piece was destroyed by Delta).
Inter-Continental Hotels. Very many of their original Pan American created hotels are still operating as Inter-Continental. Reserve any of them by logging into www.ichotelsgroup.com.
Falcon Jet Corporation: This was a joint venture of Pan Am and Dassault, now fully owned again by Dassault. Who says you have to actually be a plane manufacturing company to launch a new jet?
Pan Am International Flight Academy: Now one of the leading flight training schools. It says on the website that it was " Pan Am International Flight Academy's Training Facility, located in Miami, Florida, was designed by Pan American Airways to be the world's premier airline cabin safety training center. With more airline cabin training equipment than any other facility in the world, including door trainers, cabin mock-ups, fire fighting facilities, aircraft slides and a full size pool, our customers receive training that is second to none." This is the perfect solution to keeping an old brand around. If the airline goes defunct, pieces of its training operations can still exist with a new name that incorporates elements of the old. Historic note: it was a dutiful instructor at Pan Am who alerted the FBI to one of the Sept. 11 hijackers. No one listened carefully enough to this moment of courage.
Pan Am Railways. The name for the Guilford Rail companies of New England.
Other Pan American links:
The happy jingle by Jake Holmes that the airline used in the late 1970s and early 1980s. It is called We Fly the World. A post about it from BrandlandUSA.
There is the Everything Pan Am virtual museum.
There is the Pan Am One luggage line. This company sells luggage, cards and other items that harken back to the golden age of flying.