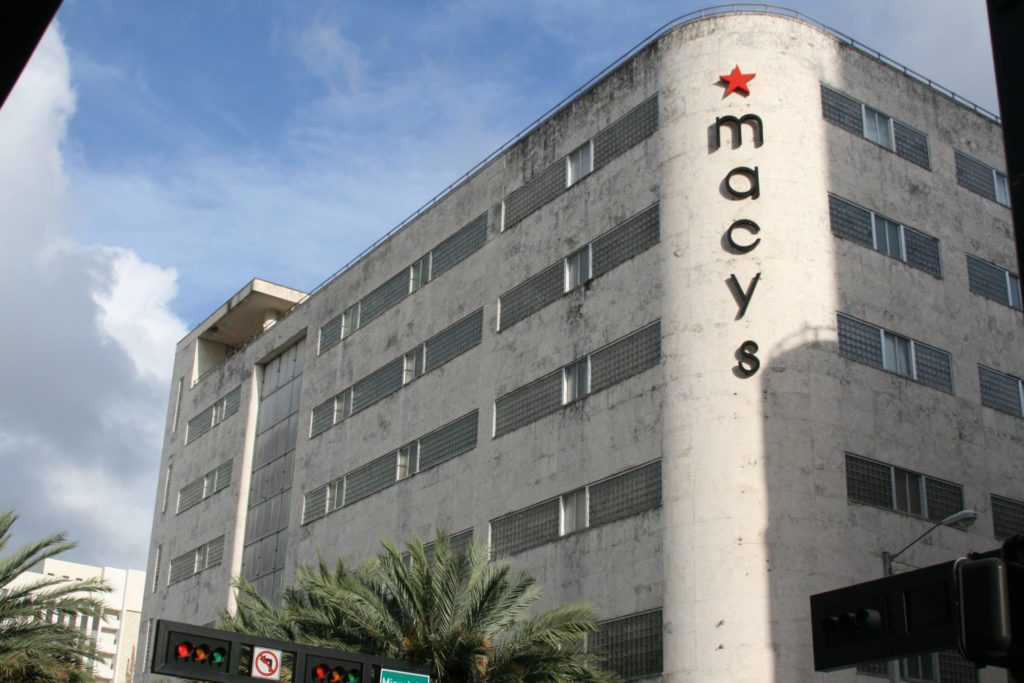 MIAMI – Macy's (NYSE: M) is considering revitalizing its important, and historic downtown Miami store. The store is the former flagship Burdines. At right, a vintage photo of their old tea room.
Macy's Florida President J. David Scheiner said to a meeting of the Greater Miami Chamber of Commerce that the company would consider the $20 million renovation if the city could prove that the the store can generate that much in additional sales.
"The only way we would do it is if we see the ability to pick up at least $15 million in sales," Scheiner said, in a Miami Herald story reported by Elaine Walker. "That isn't going to be done by people coming nine to five. It isn't going to be done without a whole downtown revitalization."
The city of Miami has been encouraging Macy's to invest in the store; Macy's officials meanwhile have criticized Miami for the ragged condition of Flagler Street, and have threatened to leave downtown. This comes at a time when thousands of new apartments and condos have opened up in downtown Miami.
Nationally, Macy's is cutting back and recently announced a major reshuffling and the shuttering of its Miami office. In south Florida, Macy's has won acclaim for its renovation of its South Beach store, and the recent opening of a Todd English restaurant, Figs, at a West Palm Beach store.
The Miami store is one of many downtown stores that are legacies from the many stores merged into Macy's. Macy's has renovated some of the stores, including the former Wanamaker's in Philadelphia and the former Meier and Frank in Portland. Read more about it in our story on Surviving Downtown Department stores.
BrandlandUSA suggested that Macy's revive the Burdines name as a private label. Perhaps the store could be revived in the manner of Portland, where the store building has been restored as Macy's at Meier and Frank.
Noted New Urbanist planner Elizabeth Plater-Zyberk, dean of the University of Miami School of Architecture, encouraged both the city and the company to work together to save the store. "They can't do it by themselves."