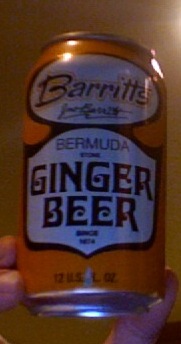 HAMILTON – If you want a taste of Bermuda anytime, there is Barritts Bermuda Stone Ginger Beer.
Barritts, founded by William John Barritt in 1874, was originally a dry grocer on Front & King Streets in Hamilton, bottling mineral water into Barritt's Ginger Beer.
His son Jno. Barritt took over the business, and it is still in the family, becoming John Barritt & Son in 1903. The beer is produced on Verdmont Road in Smith's Parish.
It's one of the great Bermuda brands and one of an increasing number of ginger products in the U.S.
Read our previous post, Bermuda Fans Miss Trimingham's.