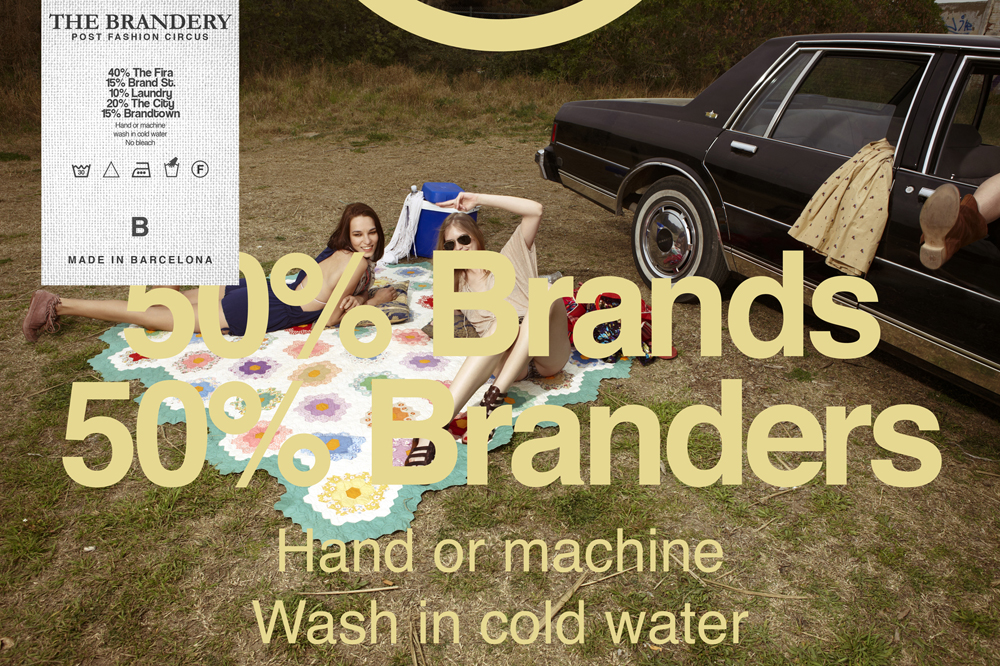 NEW YORK – Barcelona will hold a giant fashion show called The Brandery at the Montjuïc exhibition site. We are fascinated with it not because of the name, or the ambition of the show, but because they feature an early 1980s Chevrolet Caprice in their promotional posters.
The car, I believe, is the same model driven by noted Richmond, Virginia graphic designer Doug Dobey. Dobey knew the car was hip many years ago, though his was green.
The show is Fira Barcelona's professional contemporary urban fashion trade show; this first edition is planned for the coming month of July.
The Brandery, with the support of Barcelona City Council, comes with the aim of bringing 250 national and international fashion exhibiters together around the Magic Fountain of the upper area of Montjuïc in this first gathering, which will be held on 7, 8 and 9 of July. It will feature a "post fashion circus," a new stage not only based on clothing, but on the brands and the people in the "circus" of day-to-day city life who interact with it to give them their personality.
At the official press conference in Barcelona, Spain, the Mayor of Barcelona, Jordi Hereu, pointed out that this is a "personal project that will help Barcelona become a reference point for international trade fairs in contemporary fashion." The Chairman of the Board of Directors of Fira Barcelona, Josep Lluís Bonet, underlined that "in Barcelona there is a significant gap in the market" adding that "Our experience from past years confirmed the notion that Barcelona is a valid port of entry to Europe for American based brands."
The Brandery is structured into 5 large areas which make up a global proposal in terms of the market:
The Fira is the commercial meeting area between exhibiters and clients;
Brandtown, serves as the outer leisure area, with restaurants, bars, and chill-out zone;
Brandstreet will house merchandising, the press, clients and the brand catwalk;
The Laundry is a laboratory for ideas, debates, exhibitions and reflections;
The City where those present will be able attend the events, parties and exhibitions connected to the trade fair.