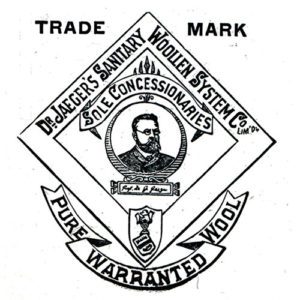 LONDON – The news that the Marks & Spencer Group Plc of the U.K. purchased (or perhaps rescued) the fashion brand Jaeger for a reported meager £5 million pounds is the result of a changing retail market that has put thousands of retailers out of business worldwide.
For over 100 years, Jaeger has been one of the best known U.K. woolen and fashion brands. It started in 1884 as a seller of woolens; it was then called Dr. Jaeger's Sanitary Woolen System. Lewis Tomalin, an English entrepreneur, started selling woolens. The store took Dr. Jaeger's idea that wearing naturally grown clothes was the secret to health.
Jaeger grew past its associations with outdoors and health, though it relied on its identity supplying intrepid British explorers, from Stanley to Hillary, as it turned fashionable. Through the 20th century and into this century, it has been associated with everyone from Marilyn Monroe to Princess Kate.
Britain, as a nation of shopkeepers, has a history of understanding retailers as brands. Unique in the world economy, U.K. entrepreneurs have created and nurtured hundreds of small and large retail brands that became world famous because of their traditions and history, and grew to international importance.
Many would consider Jaeger a luxury or fashion brand. It began, however, with a focus on selling woolen goods for moderate prices, at fixed prices, as an antidote to retailers that marked up their goods, and put them on sale fictitiously.
The new Jaeger was not about turning M&S into a department store. Instead, CEO Steve Rowe told Retail Gazette that it was about existing stores and online. "M&S wants to build a curated set of brands and merchandise largely for our online business but also through filling some of that excess space we have in stores," Rowe said.
History of Woolens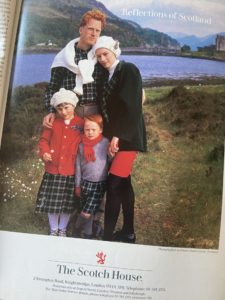 Since the time of Victoria, woolen makers have been important drivers of British economic development and tourism. There are many surviving woolen brands and manufacturers that Britons and U.K. travelers know, including The Scotch House (Knightsbridge London), Pringle of Scotland (Edinburgh), Drumohr (Dumfries), Kinloch Anderson (Edinburgh), Johnstons of Elgin (Hawick and Elgin), Begg & Co (Ayr) and Harley of Scotland (Peterhead). This network of makers (William Lockie is a survivor too) has been intertwined on and off with Royal Warrants, which support them through promotion. In the 20th century, with the advent of mass tourism, these stores became tourist destinations of their own. Not only do they provide an experience for visitors, they give an identity to the towns they are located in. And when the goods go overseas, they continue to promote the U.K. for years, as the goods are durable, and classics that do not get thrown away.
Jaeger, like coat maker Burberry, transcended wool and outerwear, the latter turning itself into a luxury brand. Jaeger also had this mystique, but it stumbled. This is not the first revamp for Jaeger. In 2012, Better Capital PCC's BECAP12 Fund LP purchased all of the secured debt and 90% of Jaeger Group Limited for £19.5 million. At the time, according to U.K. filings, Jaeger's audited revenues and operating profit for the year to 28 February 2011 were £94 million and £1 million respectively. At that date, the group's net assets were £11 million.
The effort was led by Harold Tillman, chairman of the British Fashion Council, who took an investment in Jaeger in 2012. Assisting was former Debenhams CEO Belinda Earl, with whom he purchased Aquascutum in 2009.
M&S has not been known for high fashion, though its respectable St. Michael brand sweaters had a sort of universal reverse snob appeal, analogous to Costco's Kirkland, which sells decent quality items without a brand premium. (The items are now sought on Ebay.) Marks & Spencer does have experience with reviving manufacturer/retailers. In 1988, they purchased Brooks Brothers for $750 million. At the time of the purchase, the company was still manufacturing suits and shirts in their own workrooms, and sold them in a few big city high volume shops and catalogs. In 2001, they took a loss on the investment, however, in 2001, when they sold Brooks Brothers for $225 million to Casual Corner's parent company, Retail Brand Alliance.
While back in the days of Empire, Jaeger had stores in places like Montreal, they expanded widely after 2000, opening stores in second tier cities like Richmond, Va.
Retailer Becomes Store Brand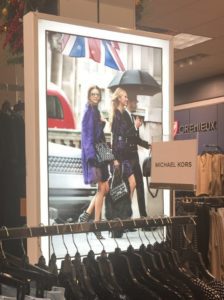 While there may not have been many options for Jaeger, the purchase of a brand by a mass market retailer carries risks. In the U.S., Sears, Kmart, Target and Walmart have all used formerly independent fashion brands as store brands, with various levels of success. Target dropped Merona, Sears still sells Structure online. However, neither of those brands had the longevity, allure and reputation for quality that Jaeger has. Liberty of London has a line with the U.S. department store Dillard's. The recently shuttered Stein Mart in the U.S. owned the Peck & Peck brand. Both are now gone.
Even as the brand would logically be presented in the Marks & Spencer stores, it needs to have a separate retail identity. The good thing is that the brand already knows its own story. The Guardian reported that Belinda Earl, in an earlier revival attempt, went back to basics:
Her first move was to strip the business back to the basic ideals of Jäger and Lewis Tomalin, who brought the German's work to England in 1884, opening Dr Jaeger's Sanitary Woollen System on Princes Street, near Oxford Circus.
Sandy Verdon, then Earl's creative director, remembers that she sent the design team straight to the archives. "When the company was sold in the 80s it lost its identity. The brand values were of beautiful fabrics, attention to detail and relevance. What Jaeger was supposed to be about was touch and feel but we were finding lots of polyester," Verdon said.
The new strategy for owning brands like Jaeger is more about a future online and in person strategy. M&S, because it sells groceries, has had an easier time that other retailers, though it had to lay off 7,000 because of the virus. But as Amazon.com and others grow, M&S can take its distribution, manufacturing and marketing expertise, and use that to help bring new energy to a great bit of British history.
A realistic situation might be to have a network of smaller, well appointed and tightly run Jaeger stores, with a selection of merchandise that is not always available in M&S stores or online. That would give Jaeger a couture approach, where one grade of product is sold to a smaller audience, and other goods are more available to all.
The company might also go back to emphasizing its outdoors clothing, which has an eternal appeal. Below, some images through the years.