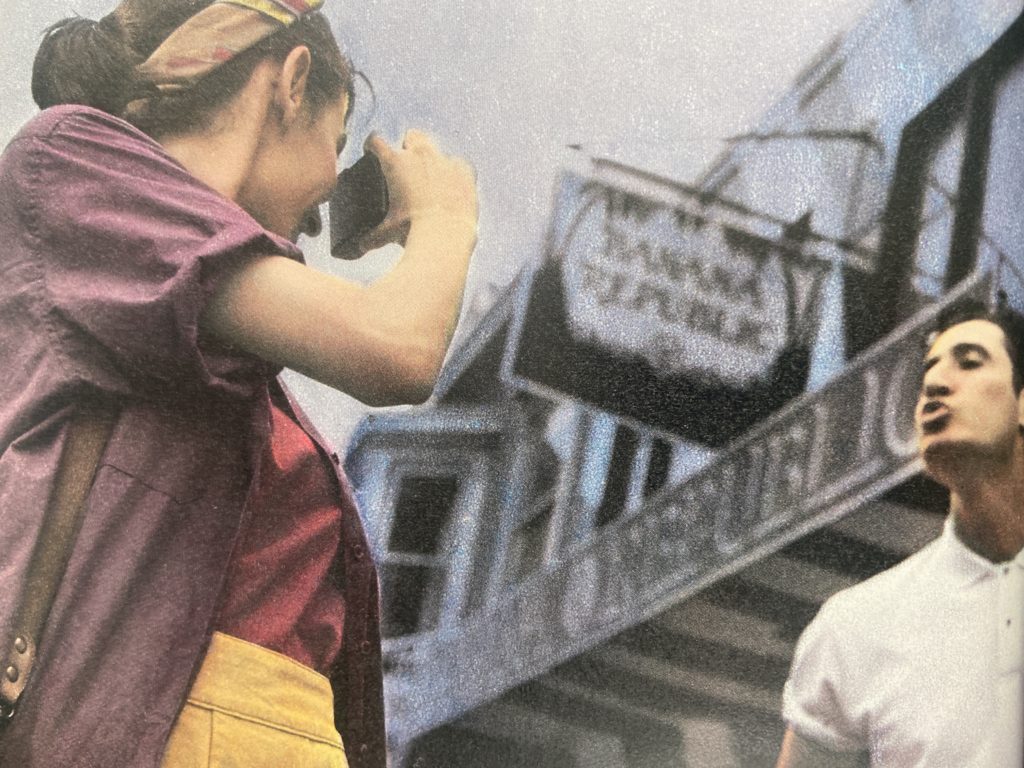 SAN FRANCISCO — The retail and catalog chain Banana Republic will echo camels, Arabia and Raiders of the Lost Ark in a new fall collection called, simply "The New Look." The fashion collection, which revises the whole feel of the retailer, echoes the company's earliest looks, with khaki, hats, and exotic, dry locales.
Early on the retailer called itself "safari and expedition clothing." For 2021, there is so much expedition in the designs that they even put a camel in the show.
"With The New Look, our goal is to create silhouettes and branding that is always nostalgic and simultaneously contemporary," said Chief Brand Officer Ana Andjelic, in a release.
The brand collection officially launches Sept. 28, and will, according to President and CEO Sandra Stangl, "transform this iconic lifestyle brand into a forever brand: always relevant, always current, never not modern."
The Banana of 2021 evokes the chain's 1980s roots as the quirky travel gear shop started by Mel and Patricia Zeigler. The company says it reflects Banana Republic as it was "originally conceived—a fictitious territory—a far-away and unknown place that is part of explorers' folklore and adventurers' lore."
Banana Republic was founded in 1978; it was purchased by Gap in 1983. Early on, Banana catalogs were not so much fashion, as a collection of clothes and gear that might encourage a more intrepid sense of travel. The 2021 revision speaks some of that same language, though it is now calling itself the abbreviated "BR" rather than simply Banana.
"We started with a very clear vision of what this iconic American company can be and what we need to do in terms of our product quality and design, packaging and service, our digital experiences, and experiences in our stores to bring this vision to life in a way that excites culture and moves our business. This fall is just the beginning for Banana Republic. We embark on an adventure of our lifetimes, led by creativity, curiosity, and a newfound drive. The excitement is palpable across the entire organization as we all dream about the opportunities to transform this iconic lifestyle brand into a forever brand: always relevant, always current, never not modern."

Brand President and CEO, Sandra Stangl
There is much riding on the updated look. The company last year announced that Banana Republic and Gap would shutter at least 350 stores as they moved out of underperfoming malls. Before COVID, there were 1,216 Gap and Banana Republic locations in the US and Canada and after the closures, there will be 870 remaining. Meanwhile, the company's Old Navy has thrived, with giant locations in power centers near big boxes.
Below, a few views from Banana Republic's inaugural magazine, Trips, compared to the 2021 images. The 1988 magazine was short lived, but it reflected some of the same ideas. It was not the first catalog of the brand, however. Photographs below were by Lizzie Himmel and art direction was from the late Ken Kendrick. At very bottom, a video reel of the new 2021 look, as released by Banana Republic.
A fashion shoot in SF in 1988.

Cover of the magazine.

Original founders searched out street fashion for the first edition of the magazine.

The early fashions evoked something overseas.

Their original store.

Current 2021 cover look.

A group in the 2021 look.

Map from 1988 Banana Republic Magazine.

End of video look for Banana Republic.

2021 Video look for Banana Republic.

2021 takes to the desert, with very expensive luggage.