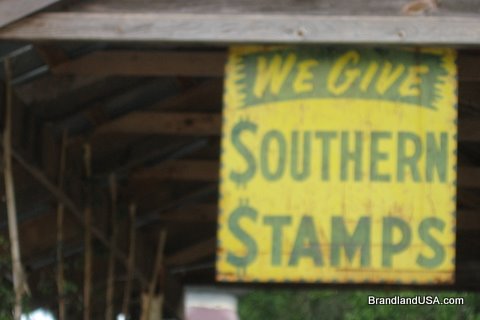 CROSS CREEK, FLORIDA – We happened to be in Cross Creek, the home of the noted American writer Marjorie Kinnan Rawlings.
Just around the corner is an old fish camp and restaurant named after Rawlings' book, The Yearling.
On the front was old sign advertising Southern Stamps. We have to admit, we've heard of Gold Bond, King Korn and S&H Green Stamps, but never Southern Stamps.
It is a cool sign.
Author
J. Garland Pollard IV is editor/publisher of BrandlandUSA. Since 2006, the website BrandlandUSA.com has chronicled the history and business of America's great brands.