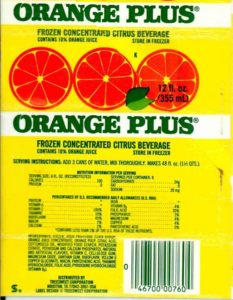 HOUSTON -A reader asked about a favorite missing old product. It was the orange drink Orange Plus, which was owned by Birdseye, and a non Birdseye ownership with the Treesweet Corp.
Orange Plus was a frozen orange drink that competed against Minute Maid. BrandlandUSA reader Nicholas Chicorikas says that it was around forever, and "tasted like nothing else. It was delicious. I can find no reference to it anywhere. "
The Birds Eye brand, the pioneer in frozen foods, does survive, but the pulpy orange drink does not. It was sold in the 1950s to 1980s or so. It was also sold by
Birdseye was originally founded by Clarence Birdseye, who popularized freezing foods. Later, Birds Eye was part of General Foods, and the Birds Eye brand was sold to Curtis Burns/Agrilink in 1998. It was purchased by Pinnacle Foods of New Jersey, which has steadily been acquiring many great cast offs from General Foods.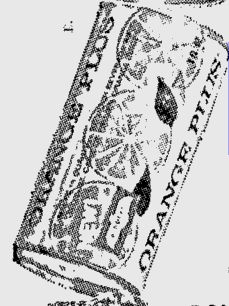 The $1.3 billion acquisition, which closed in December 2009, had Pinnacle Foods Group LLC, a private equity portfolio company of The Blackstone Group, purchase Birds Eye Foods, Inc. from a holding company controlled by Vestar Capital Partners, Pro-Fac Cooperative, and Birds Eye Foods management.
The transaction positions Pinnacle Foods as a leader in both the frozen and shelf-stable business segments. "Birds Eye Foods represents an ideal strategic fit," said Bob Gamgort, CEO of Pinnacle Foods, in a press release last month.