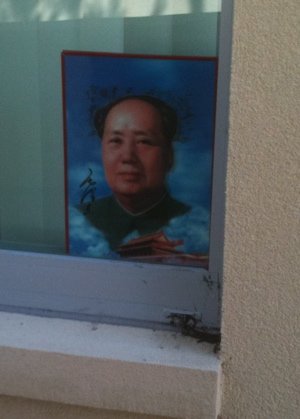 SAN FRANCISCO – Celebrities as brands is not a new phenomenon, but it is one that continues to evolve. Gaining income from a famous person's legacy reserved for stars whose images were larger than life. But today, many owners of the intellectual property of lesser-known entertainers and artists are finding life beyond the grave.
We shot some questions to Paul Parkin, founding partner of SALT Branding, an integrated brand consultancy with clients that include J&J, Microsoft and other smaller startups.
The big question? How to value the brand of a celebrity no longer around.
BrandlandUSA: What dead celeb brands are your favorites?
Parkin: The jazz masters of Blue Note records – John Coltrane, Thelonious Monk, Miles Davis etc. These guys were individually amazing in their days, but have collectively amassed a 'coolness' that has defined the genre of jazz as one of the most influential musical styles out there. But what is really interesting is how recording labels like Blue Note and Verve have allowed their archival collections to be explored and used by a wide range of contemporary artists, who sample, pilfer and are influenced by these earlier experimenters. This keeps their names, and influence alive to a new generation. The dead celebrities stay fresh in our minds and generate revenues, while their music influences musicians, writers and stylists today.
The Michael Jackson case is interesting. Is Sony interested in evolving the career and legacy of Michael Jackson or simply packaging up a bunch of box sets and videos that represent a 2Dimensional memento of what he was trying to achieve. With the death of these names, their brands become managed by a different group of people, with different motives. How will they make their names relevant for the future, rather than simply lucrative for the next 24 months. How will their ideas and values carry on? Will we see Jackson foundations improving the lives of our children or just another movie dug up from the archives.
BrandlandUSA: How can the family of a mid-tier celebrity benefit from this?
Parkin: Be bold. Be brave. Stop thinking about them as a dead paycheck, but try to bring the values they believed in alive today. Make them relevant to the next generation. Artists, musicians , writers, thinkers. They challenged the status quo in their day – don't let them become the status quo in ours. The Bruce Lee family wants to develop his name to bring his image and impact to a broader audience. What does that mean? Make more money or make his ideas more relevant. Which will be more meaningful?

BrandlandUSA: What should a celebrity do in his later years to maximize revenue for his family?
Parkin: Decide when dying young will secure greater long-term impact and revenue. Is getting old, all that's it's cracked up to be? Dying young seems to be a pretty good way to notch up some immortality!

BrandlandUSA: How does one prevent people from becoming tired of a celebrity. Frankly, I am tired of Marilyn Monroe and Elvis….
Parkin: I think we're all tired of brand names that haven't evolved. All the time we cling to the static memories of these names we make them less relevant to society today. They become immortalized as moments in time. Much like photographs do in our own lives. We remember our own childhoods based upon the images that we have seen that represent it. And it's the same for these celebrities, captured for a moment, remembered for an eternity. But these branded names become real to us when we see something about them that is different or unknown. Something we can relate to.

BrandlandUSA: What would be unconventional celebrities that you see promise in, but others don't?
Parkin: The reestablishment of villains, dictators and homicidal maniacs appear to be fertile ground. Ché Guevara is epitomized because of a single photo yet is someone that no-one really has any ideas about whatsoever. Pancho Villa has a clichéd, folkloric image around the world but a true story that would shock most of us. Napoleon appears about ready for a revival. Mao Tse Tung died long enough ago that his mass-murders will be forgiven. Even, the insane Pol Pot appears to be going through a resurgence. Hollywood or a bunch of biographic writers seem to be pretty content to create superficial stereotypes for most of them, but I think we are getting to see more villains getting their share of visibility over the coming years – the question is how will we seriously think about them. As stars of a biopic, liberators of a society or names that will endure beyond the grave and the test of time.