When Rush Limbaugh died on Feb. 17, 2021, The Rush Limbaugh Show quickly went back into its archives, with guest hosts, and hundreds of clips from his three plus decades on the air. Immediately, listeners, media critics, advertisers and listeners wondered how such a giant of radio would be replaced, and, if indeed, anyone could do it. In many ways, and like him or not, the question is also one of a brand; how do you keep a brand legacy alive when the original namesake is gone?
This week, Rush's two replacements, Clay Travis and Buck Sexton, took over Limbaugh's slot. So far, the show is following in Rush's steps without mimicry. Whether Travis and Sexton succeed will be determined in upcoming months, as listeners either listen, or don't. Both are talented, smart and entrepreneurial, and Sexton has the benefit of being a partial invention of Glenn Beck, and a successful Limbaugh guest host. Both also have their own audiences to bring to the show.
The show's syndicator, Premiere Networks, is encouraged. "We couldn't be happier to have Clay and Buck – two incredibly talented personalities from our Premiere family – at the helm of this new program," said Julie Talbott, president of Premiere Networks, in a press release from parent company, Los Angeles based iHeartMedia. "Rush Limbaugh is irreplaceable, but we're confident they will continue his legacy by delivering their own brand of intelligent, informed and entertaining talk radio, while providing our partners with a powerful platform to connect with their consumers."
Both Travis and Sexton, over and over in the new show, have emphasized that they are not filling in for Rush, only taking over his time slot, and trying to talk to his audience. That approach is wise, as the record in replacing a beloved radio host is mixed. ABC Radio's Paul Harvey, for instance, was never able to have a true successor as he was so unique. His franchise News & Comment (1951-2008) was cancelled soon after he died, even as Harvey had dozens of able guest hosts over the years, including his son.
There have been some successes; Larry King's overnight Mutual Radio show survived with successor Jim Bohannon as host, though the Mutual Radio network did not survive, nor did Larry King's snazzy theme music. The time slot also changed. Bohannon is quoted as saying, "Better to be a top notch Jim Bohannon, rather than a second rate Larry King." Salem Radio's Morning in America with Bill Bennett grew after the former Reagan education secretary retired. Bennett was and is a giant force, and popular, and carved out an audience in the 6 to 9 a.m. slot. The slot was so good that the Bennett audience followed over to Hugh Hewitt, who already had his own following.
Radio is an intimate medium, a direct conversation, all centered around personality, time of day and listeners. People who did not listen to Limbaugh thought the show was about politics, but in reality, it was about people, and details. One of the greatest voices in radio was Arthur Godfrey. While not a news commentator, Godfrey survived in multiple formats and time slots, and on radio and television. Listen to this clip from the 1947 CBS radio show Arthur Godfrey Time, where Godfrey talks about Mike Donovan, a CBS doorman, and his handlebar moustache, and other personal details. This type of conversation (ie. cat, Apple products, Snerdley and pop culture) was a large part of the Limbaugh appeal.
Preparation for Replacements
Rush Limbaugh prepared for his leaving, though there has been no reporting on how the replacement decision was made. We can fairly assume that Limbaugh had some hand in the process, but ultimately, the decision would have to be up to Premiere, and iHeartMedia. Stations and the network would have to make the ultimate call, as they sell the time.
This is an important question even if you do not like Limbaugh. Limbaugh has been key to keeping hundreds of AM stations (and the AM radio band) afloat. And the rest of AM radio is about niche, often minority targeted, radio stations, which need to be seen as on a viable medium.
Here's how Limbaugh (and later Premiere) described it:
Rush: I want you to understand. The day is going to come, folks, where I am not going to be able to do this. And I want you to understand that even when the day comes, I'd like to be here."
Announcer: "That day has come. He will always be here. Because he's inspired new voices to carry forward. To begin a new chapter in the legacy. Introducing Clay Travis and Buck Sexton. Inspired by Rush Limbaugh.
What does it mean to be "inspired by Rush Limbaugh?" The new show kept as many of the building blocks of the previous show as possible. An analogy could be the CBS drama Hawaii Five-O (1968-80) and Magnum P.I. (1980-88). When the original Five-O was cancelled, CBS reinvented everything, but kept the equipment and Hawaii setting, and launched Magnum. Today, both programs survive, with new casts and crews, but the same locale.
The question becomes, then, what are the important facets of the brand, other than Rush. And is the new show utilizing these criteria to provide continuity to listeners and advertisers?
Some brand aspects: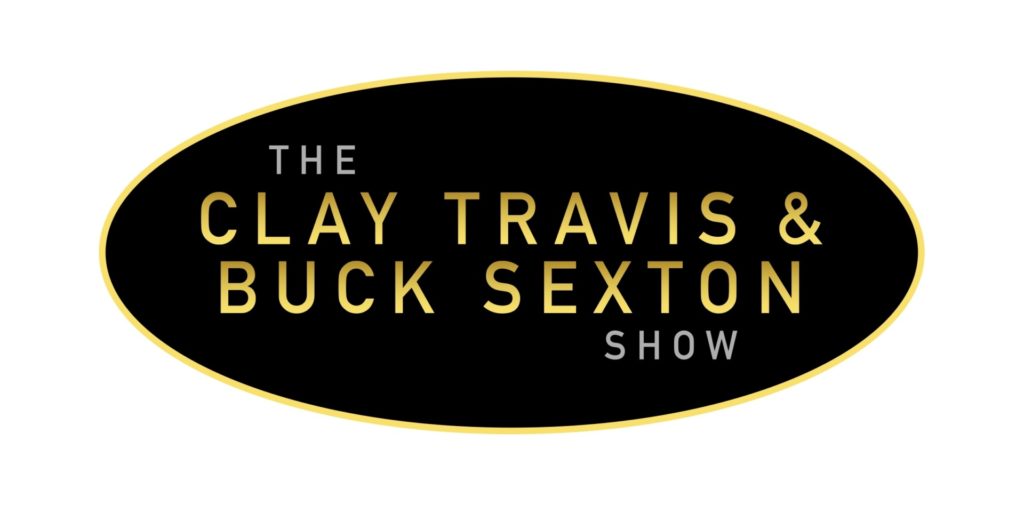 The question becomes, then, what are the important facets of the brand, other than Rush. And is the new show utilizing these criteria to provide continuity to listeners and advertisers? Some brand aspects:
The Slot Itself: Premiere well understands the noon to three slot; it is the key part of the brand. The challenge is giving listeners something that speaks to the mood of the audience, without trying to copy the Rush show. The promos promised "Now together for three hours each weekday on your station…" and that is key. The first caller to the Clay and Buck version on June 21 was a Savannah policeman named John. He called to just say thank you for the new show, recounting that he listened while in the car. Those folks who drive during the day, including workers in sales and distribution, are a key audience for talk radio, and they will continue with the show, all things being equal. The slot also reminds of what might be called the I Love Lucy factor. In short, Lucy (including Here's Lucy) made the Monday at 9 p.m. on CBS slot a habit for millions of Americans. Five decades later, Everybody Loves Raymond easily won the slot. Not only did CBS program a comedy for 9 p.m. on Mondays, the premise of Raymond (and show name) was the male opposite of Lucy. Read our discussion of brand habits and time Time Habits Critical to Media Brands.
The Theme: The theme for The Rush Limbaugh Show is the Pretenders song, "My City Was Gone." The new show kept the theme music, which was the right decision. When Johnny Carson left the Tonight Show, they unwisely discarded "Johnny's Theme." Most know the Pretenders tune, but they don't pay attention to the lyrics, which are a treatise against the commercialization of the countryside in Ohio. We assume that Chrissie Hynde, who sings it so memorably, is still getting a PETA donation:
I went back to Ohio
But my pretty countryside
Had been paved down the middle
By a government that had no pride
The farms of Ohio
Had been replaced by shopping malls
And Muzak filled the air
From Seneca to Cuyahoga Falls
Said, ay, oh, way to go, Ohio
My City Was Gone lyrics © Hynde House Of Hits, Hipgnosis Songs Fund Limited
Temperature: There was a bit of confusion in the press before Travis and Sexton were announced as replacements for Rush. Some radio stations picked up Westwood One's Dan Bognino Show, part of competitor Cumulus, and afterward reporters referred to Bongino as successor, because he would occupy the noon to 3 slot in some markets. The reality is that Bognino has a higher radio temperature than Rush; he's much more strident, and less likely to riff about his personal life than Rush or his successors. Even in the first shows, we've learned a dog's name, and that Travis has three kids, while Sexton is still single. This personal approach to radio fits with the brand. Fill in host Ken Matthews did a fine job as the last host of the show on Friday, June 18. His easy voice was much more like Rush, and he had the benefit of just being a single host.
The Archives: Limbaugh's audio archives and transcripts will be continue to be available online, and available for the new show, preferably regularly, but sparingly.
The Southern Command: Rush was in Palm Beach, and the new show is in Nashville. Locale makes a difference to the personality of the show. That being said, it would be odd for the show to move to Palm Beach County, if the hosts did not live there.
Life Experience: Rush was unique in that he did not have a university degree, but came from a more privileged family of small town lawyers. This meant that he was able to talk to the average Joe without going over their heads, and also communicate to any sort of leadership group without feeling inferior. In this new show, Sexton and Travis, who both have post-college degrees, started talking about the ideas of folks like Jacques Derrida, which is a big, over-educated snooze. Be careful. Limbaugh listeners are not interested.
The Network Name: The iHeartMedia subsidiary Premiere Networks made the announcement about the replacement hosts. But the network brand that listeners were familiar with was and is Excellence In Broadcasting, or EIB. In a sense, the EIB acronym was and is a fictional literary device, as no other programs were syndicated under EIB. No matter that it wasn't real, EIB was a "brand" that became synonymous with Rush. Literally hundreds of thousands of times, Rush would use the word EIB or words like "golden EIB microphone." In the new show, they have kept the EIB name, and use it. That is smart.
The Ding Sounder: At the top of the hour, there was a two-note outcue heard before local radio affiliates switch to commercials, what in radio they call a hard break. It sort of goes DING DUNK; the actual musical notes are beyond my ear, and anyone who knows what they are, please comment below. These audio sounders tell the listener that something else will happen, and they are key to audio brand identity and show continuity.
The Talent: Since Rush's death, we have heard the voice of Bo Snerdley, aka James Golden. Since then, Golden has had multiple TV and radio appearances, including a show on WABC 77, which had been Rush's home before he went to WOR. Listening to the show yesterday, there was an actual commercial from Golden, who has a gentle radio voice, and appears as a familiar friend. They also promoted his podcast. The new broadcast would do well to continue have him as part of the show's cast.
Open Line Friday: This just means that they only take listener calls on Fridays. A good practice to keep.
Two or One: Are two hosts on brand? Can two hosts equal one Rush? A broadcast duo worked in the case of The Huntley-Brinkley Report on NBC and The McNeil/Lehrer Report on PBS. But both were renamed after their respective hosts left. Ken Matthews did a respectful, and gentle job as a solo fill in host after Limbaugh died. As a smaller market host at WHP 580 Harrisburg, Penn., Matthews had the timing and slower cadence of Limbaugh. With two hosts, however, the banter leaves less time for listeners, which was the secret sauce of Rush. People thought the show was about Rush, and it was, but he always was cued in on the listener, who was the star. And there may well be less time for calls with two hosts. The other aspect of two hosts is that their voices are new to listeners, and slightly indistinct. Until the listeners really get to know the voices, they will be trying to figure out who's who.
The bumpers: Throughout the show, Rush used certain songs as bumper music; the new version is using the bumpers, as well, though their exact rotation may not be the same. The music was played in intros and at commercials, in a very consistent manner, and quite regularly. It was a very funkified list, one that would have corresponded to a DJ who worked in the late 1970s and early 1980s. The bumpers gave the show a consistent feel, even when there were guest hosts. On the second day, we heard some good bumpers. The bumpers gave the show depth; Rush's using Adriano Celentano's Prisencolinensinainciusol was a masterstroke. This week, the new show had riffs from Rick Springfield, R.E.M and Pat Benatar. The old list, which someone thought to put onto Spotify, includes music like "Stomp' and "Strawberry Letter 23" (Brothers Johnson), "Lowdown" (Boz Scaggs), "He's the Greatest Dancer" (Sister Sledge), "Need you Tonight" (INXS), and "Easy Lover" (Phil Collins), among others.
Irrespective of the brand, the show will have to survive on its own merits, and if Sexton and Travis can connect over upcoming months. Radio Insight has reported on what stations have done. For instance, 1360 WKMI Kalamazoo and 95.3 WBCK Battle Creek MI broadcast Fox News Radio's "Fox Across America" hosted by Jimmy Failla. 1340 KROC in Rochester added Salem's Dennis Prager, while 940 KIXZ Amarillo TX went with Salem's Charlie Kirk. Other stations are programming locally.
Below, the first tweet that sets up the show.