This June, the cable television network Reelz revived the concept of a live police show when it launched On Patrol: Live.
But a suit filed in New York City this week claimed said that new show was a copy of A+E's canceled Live PD. A&E had canceled Live PD in 2020, following urban riots against police.
Live PD debuted in 2016. The New York Post reported that at the time it was canceled, it was "A&E's top-rated series and had just received an additional 160-episode order." At the time, an episode of the show could have as many as 2.5 million viewers.
A new version of the show was revived this summer with a new look, a new name, and a new network, Reelz. Newsman and attorney Dan Abrams, the lead host of On Patrol: Live, is the same as the former A&E show, as are its other policeman hosts, namely Sgt. Sean "Sticks" Larkin, a retired Tulsa lieutenant, and Deputy Sheriff Curtis Wilson, of South Carolina.
The new show pulled in good ratings in 25-54 demos, even as Reelz does not have the dial presence of A+E (or A&E, as there is no precedent for using a marketing plus sign in typography in a news story).
Host Abrams tweeted about it just after:
The lawsuit from A&E, a joint venture of Hearst and Disney, gave Reelz a great public relations gift. There is nothing better than a lawsuit to focus everyone on two issues.
First, fans not only can get behind the show as a cause. They can rightly laugh at A&E, which apparently has nothing better to do than to keep the everyday stories of police departments off of television. Second, the move focuses media attention on the show. Every twist in the legal saga will be a promotion for On Patrol: Live.
The On Patrol: Live Twitter feed said it best:
Righting a Rural Purge
A&E's 2020 cancelation echoes the so called "rural purge" of the late 1960s and 70s. The rural purge, which even has a Wikipedia entry, was a time when CBS and other networks canceled shows that were extremely popular with viewers. At the time, CBS was atop network ratings.
During the purge, shows like Hee Haw and Beverly Hillbillies disappeared from network schedules, in favor of urban shows like All in the Family and The Mary Tyler Moore Show. But the executions were not only about shows set in rural areas. Also vamoosed were Family Affair and Gomer Pyle USMC, the latter a spinoff of The Andy Griffith Show, but set in a more modern context.
The move was presaged by the earlier cancelation of witty, city game shows like Password, What's My Line, I've Got a Secret and To Tell the Truth. The game show cancelations were a particular surprise for many, as they were cheap to produce, urbane, and filmed in New York, with urban guests and audiences.
The rural purge had political overtones, as well, as President Richard Nixon was reportedly a fan of many of the shows.
There was an obvious counter reaction, however. Hee Haw, Wild Kingdom and The Lawrence Welk Show lived on with new syndicated shows. Shows like Beverly Hillbillies lived on in syndication. The move also heralded a gigantic return to rural shows in the mid 1970s, with the wild popularity of NBC's wholesome Little House on the Prairie and CBS' The Waltons.
Why It's Not Copycat
A&E seems to have forgotten a number of totally obvious things in its action. It confirmed to viewers that there was more to television than ratings. There was an agenda. The move also showed contempt for the values of viewers. Viewers saw in the show what they see in their everyday lives, namely a society falling apart, and everyday people (not just police but neighbors) trying to fix the situation. Fans saw police struggling with theft, addiction and a culture run amok.
What was and is the uplifting subtext about the show? If you just do normal things, like go to bed on time, have a driver's license, put on a shirt and be nice to the cop, things will work out O.K.
Thats it.
The original cancelation, and the lawsuit, were mistakes by A&E. Why?
There is no confusion. All of the fans of LivePD were dumbfounded and annoyed. They know the shows are different, and appear on vastly different networks.
The show was still a pricey gamble for Reelz. While the show's production costs are cheap compared to most national TV shows, the success was, by no means, certain. Hearst would have done better ignoring it. Or relaunching Live PD, which, by the way, is still an option.
The show was popular. The average viewer could not understand that Live PD was no longer. After all, it showed actual police dealing with actual problems. The lawsuit reminds viewers of the original question. Was A&E really that spineless? And is the rest of their programming that manipulated?
Mayberry anyone? Of all the reruns on TV, The Andy Griffith Show is still a ratings winner, half a century later. The 249 episodes never left television, and still appear on TVLand, Pluto, MeTV and other channels. Viewers are desperate for normal. The show is Mayberry, transmuted.
The time slot was 'dead' anyway. Weekend televsion used to be fresh. Anyone stuck at home on a weekend in the 70s or 80s could sit back and have a whole array of actual new programming. The live police shows filled an empty spot, and helped promote the rest of the A&E schedule.
The Genre Is Old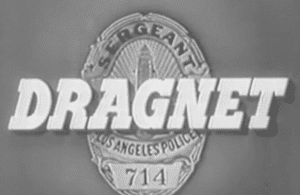 There is no precedent for this lawsuit in entertainment:
It's nothing but Dragnet. Dragnet, which debuted as a radio drama in 1949, was based on actual police files, and used actual police names and stories from the Los Angeles Police Department.
It's Cops. On Patrol: Live is simply a reality based police show. This show is simply Cops, done with the latest technology.
The show is news. There is no difference between what the show does, and what local TV stations do when there is a police chase by helicopter. Local news turns on the cameras, and shows what is happening. Anchors sit at the desk, and bring perspective to it.
TV networks are notorious copycats. The show does what has always happened in television. When something is a hit on TV, other networks copy it. This is Television 101. The 1970s Good Morning America was but a copy, with different sets, of The Today Show. CBS' Dallas begat ABC's Dynasty. American Idol was a redux of Major Bowes and Ted Mack.
It's bad form. The lawsuit violates an unspoken rule of television broadcasters. Namely, if one network cancels a show, you let others pick it up as there are producers and talent who need to work. Baywatch, Fame and The Lawrence Welk Show moved from networks to syndication. Taxi moved from ABC to NBC. JAG, canceled by NBC, went to CBS, where it spawned NCIS (big mistake there). American Idol went from Fox to ABC. Shows eventually die anyway.
Abrams is a lawyer, as well as a newsman. You think he didn't think about the legal implications and options when he got Reelz to air the show? And part of the whole Abrams empire is about airing court cases, live. This will be fun for everyone to watch.
The Way Forward
There are three ways the show could avoid any sense of confusion in the brand going forward.
Drop the word "Live". That way there is no similarity in the two actual names. One aspect of branding and trademark law is a "likelihood of confusion. Calling it On Patrol is different than Live PD. Often a simple name change is the recipe for restitution in a product dispute. The live word is a bit confusing, admittedly.
Add other features. The setting of Dragnet, the stage, if you will, was Los Angeles. Certainly seeing the crime was part of it, but the context of the city, and some descriptive information about the city, would make it different. This would also do well for the cities featured in the show. One of the issues is that jurisdictions think the show might portray a city in a negative light. Adding some introductory profiles before the show, much like the hometown profiles of American Idol, would help a city enjoy some of the good limelight. This would also keep crews busy during the day, when the show is not live.
Recast the show as news. That's what it is. Abrams, Larkin and Wilson act like Eyewitness news hosts when they go back to the studio. It's basic local news. Abrams is, after all, a news anchor. No one can cancel news.