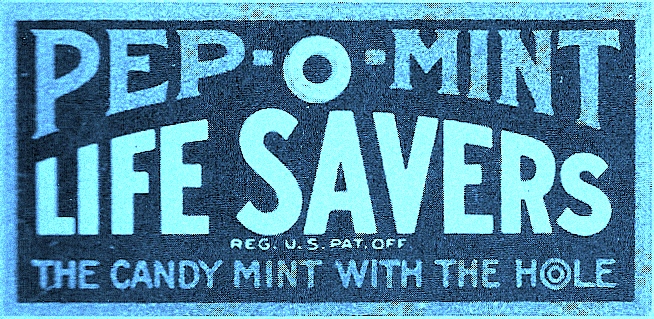 Early this month, many in the billionaire club signed a pledge to give away at least half their fortunes to charity, all led by Warren Buffett and Bill Gates. And who can argue with that? It's their cash and their right.
But the story sort of struck me wrong after I looked up the ownership of Wrigley, and its languishing brand Life Savers. When looking it up, I was reminded that the candy brand is connected to Berkshire Hathaway which took a minority stake in Wrigley in 2008 (Mars is the majority owner). (It isn't one of the main Berkshire Hathaway companies.)
As I wrote yesterday, the brand Life Savers is not in good shape. Not only were the last batches I saw in my kitchen all cracked up and ruined, but my six-year-old did not know what Life Savers were, a sign they were not marketing to youth. They were also made in Mexico. Mars does a good job with its brands, but Life Savers was pretty screwed up when they got it and they have some work to do.
That's when I got a bit saddened by the charity story. Great that you are doing it, but to my mind I would rather that these folk were investing their portfolio gains and time in companies and factories, and matching their employees' donations to charity, rather than setting up a next generation of non-profit bureaucratic foundations.

The world is better for Benjamin Moore Paint, International Dairy Queen and Geico and BNSF, and we need more of these companies. To put it more simply, anyone would prefer a job at a company run by Gates and Buffett to charity. Any city would prefer to have a Microsoft sales center in their city than a Bill Gates charity office. If people have jobs, good jobs, at factories and railroads and insurance companies, there won't be a need for charity. Of course this is too simplistic, and a $1 billion can save probably millions of lives in Africa, but I believe it's an important point.
Start With Life Savers
Perhaps Warren can start with Life Savers, a product that used to be made in the U.S., but is now made in Mexico. In 2003, Mr. Buffett wrote a Fortune cover story on the threat of the trade deficit. And now, his company's investment is poster child. Right now, the Life Savers brand suffers because it is no longer made in the U.S. It's like buying a Toblerone made in Portugal.
This is a product that can easily be made in the U.S. again.
Critics will say that it is cheaper to make the product in Mexico. Oh the excuses we hear. Unions ruined us! The sugar price is unfairly regulated in favor of Florida interests! Bad U.S. tax structures are to blame! Shelf space is expensive, and that is where we need to invest! All true, but with the power and influence of the company, and the Mars/Buffett interests, I am sure any of these political barriers can be pushed aside if the goal is bringing such a product back to our shores. Furthermore, it is time for business leaders to start fighting to change anti-business laws, and not just move production overseas to save a few pennies on each package.
Perhaps the Life Savers move back to the U.S. might be make "on-shoring" have a snowball's chance at working. The Alliance for American Manufacturing's Scott Paul, admittedly a pro-union group, watches the job trends and says that the actual numbers don't yet show a trend to on-shoring, though the media has been talking about it.
Thoughts:
Food needs to be close to markets: Distance makes the shipping of the product obviously problematic (so many in my package were crushed), so being closer to markets will make the product better.
Automate it: The factory can now be mechanized quite completely, reducing staff overhead.
Made in USA matters: The brand has lost identity because it is no longer made in the U.S.
Spur for other allied industries: The creative sourcing of organic ingredients would be a spur to U.S. agriculture, and many different farms that could promote the fact that their fruit was part of the reformulated Life Savers. This "halo" would further help to quell persistent critics of junk food, and to increase Mars/Wrigley shelf space.
Tourism lure: The actual plant would be configured to be both a public attraction and a plant. The smell of the factory would be the first draw; it would be easy to design a modest retail operation and glass enclosed tour to go with it.
It does not have to be big: Machines can crank out lots of Life Savers, and a plant dedicated just to them would be easy to keep small. I bet the company could build a factory for less than a modest national ad campaign. Indeed, the factory would BE the ad campaign.
Location matters: The new location of the plant needs to be a national contest. Let cities compete to be the new home of Life Savers. This is the sort of prized factory that any city would fight to have. I can only imagine the tax advantages that Wrigley/Mars will receive.
Perhaps I have too romantic a conception of American business. But if this country is to survive, we need to do and build things. We can't just push paper, and license brands. It might, in certain circumstances, be more efficient. But my how boring that is.
There is a darker reality. The business environment is such that perhaps Atlas is Shrugging. I do hope not.